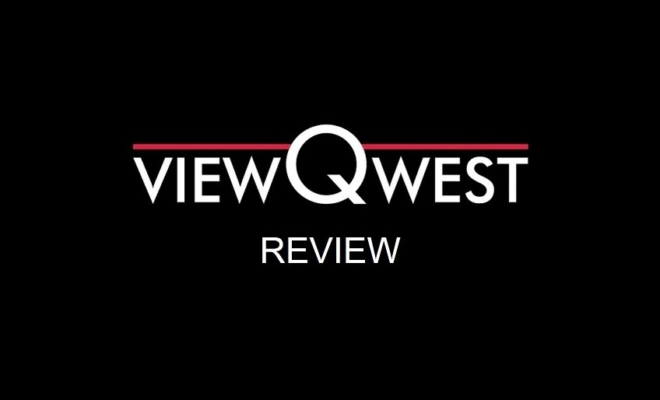 Updated Aug 2019. This is not a sponsored article. Affiliated partner links to both Viewqwest and MyRepublic are used.
Skip the crowds – Latest Deals here:  Viewqwest, MyRepublic
Out of the rainbow that is the the Internet Service Providers (ISPs) in Singapore, I chose probably the most expensive (not anymore!), least colourful one of them all: the sib-bei orh orh Viewqwest. I subscribed back in March'14 and I can safely say that I'm glad I made this choice.
But of course, everyone has different needs. So, I hope this Viewqwest review will be able to help you make an informed decision.
Numbers Isn't Everything
Well, almost. Numbers are important, but we need to understand and interpret said numbers correctly.
Ever wondered why, according to various surveys, Singaporeans are extremely happy one moment, and unfathomably sad and oppressed the next? The context as well as the methods used in the surveys matter.
In choosing Internet Service Providers (ISPs), many make the mistake of simply looking at the maximum bandwidth (i.e. 123Mbps) that a plan provides to make the decision. I've always thought that it was a silly way to do so and a 'test' I did confirmed my suspicions.
Back in the late 90's, I switched from then Singapore Cable Vision's (now Starhub) 15mbps cable internet connection to Singtel's 6mbps ADSL based service. With Singtel, I got lower pings in games, higher download speeds and a better internet experience overall, despite having less than half the bandwidth of what SCV offered.
You see, higher bandwidth doesn't necessarily mean better performance. It's also why I switched from Singtel to Viewqwest. Let me explain:
No 'Traffic Shaping'. Most ISPs control internet traffic, like reducing throttling torrent connections and reducing overall bandwidth during peak hours. Viewqwest doesn't do that. More on this below.
Latency Based Routing. There are multiple ways to reach the same destination. Viewqwest's system actively searches the internet for the best route, ensuring speedy internet access. As of 2015, they're the only ISP in Singapore to have this feature.
Privately Owned Infrastructure. Despite being a small company, Viewqwest doesn't purchase internet bandwidth wholesale from others. They are an active infrastructure company, so they own their bandwidth. In other words, they have full control over their connection's quality, and you're using an exclusive highway that's not shared with any of the other ISPs in Singapore.
The proof is in the pudding. I get single digit pings on local gaming servers (while other locals have double digits). Watching BBC iPlayer and Twitch.TV streams simultaneously on the highest quality setting is not an issue. 20+Megabyte/s downloads on popular torrents isn't surprising. Download rates on Steam are some of the highest for Viewqwest users.
Nerdtalk: 8 Bits = 1 Byte. 8 Megabits = 1 Megabyte. Bandwidth is usually meaasured in 'bits' instead of 'bytes', so Mbps typically means Megabits Per Second. Using the Steam's information above, the average download rate for the Viewqwest user is approximately 100.8 Megabits per second, or 12.6 Megabytes per second.
Here's some new data for the top 10% download performance in Q4 2016 to Q1 2017 from Ookla.
2019 Update: Viewqwest also took the Fastest Fixed Network award for Q3-Q4 2018 and Q1-Q2 2019. Full Report from Ookla.
I've never really took speedtest.net's benchmarks too seriously because it hardly reflects real world performance. As Samsung knows very well, benchmarks are easy to game if you know what you're doing.
It's still an interesting test though, considering the methodology used here. Only the top 10% results are used, so this should be good news for companies like Singtel, Starhub and M1, since they still sell connections that are lower than 1 GBPS, and using those results will artificially bring down their overall average speeds. 1 reason is why I never paid much attention to these benchmarks in the past. Yet it seems like they're still the worst performing companies despite removing the results from the slower connections.
Speaking of torrents… if you look at Vuze's 'Bad ISPs' wiki (Vuze is a popular torrent client), you'll realise that only Viewqwest has no 'red marks'. To be fair, wikis can be a tad unreliable because its information can be edited by anybody at anytime. Experience from myself and other users does lend it some credence though. Most importantly, from here we can infer that Viewqwest isn't trying to game the system behind the scenes.
Great Product AND Service
Among Singtel, M1 and Starhub, I'll pick Singtel over the others, despite its price. It's my experience that the quality, coverage and performance of their home and mobile services are the best. The problem with Singtel however, is their after sales service.
It's a huge shame, because while their customer service officers are really good (I mean it), the system they are working under is horrid. They're improving, but the end result is still a company with good products, but poor after sales service.
Viewqwest's service however, is in a league of its own. They also have 1 major advantage over the others: 24 hours support.
As an added bonus for subscribers, you can also set a home consultation appointment for a Viewqwest engineer to visit your home and maximise the your setup's potential.
Another reason is that their staff are incredibly competent too. Half the time, the impression I got from the Singtel's technicians was that I knew more than they did. There was even this one guy that came to my house and said, "..because torrent was installed into the router, that's why slow". I know right? I told him to bugger off, nicely of course, then proceeded to solve the problem on my own (turned out to be Singtel's terrible router, which is still a problem now).
Only once did I get that feeling from Viewqwest, and you know what? It was me who was wrong! In the end, they sent a technician and when it turned out to be a simple cable problem (lesson learnt, avoid flat ethernet cables), they let me keep the replacement cable (yay, free stuff!). Most importantly, even though I wasn't exactly kind throughout our exchange, they remained patient, professional and understanding.
One more thing: As they update their plans, existing customers will get upgraded to the new plans as well. For example, when I first started out, I was on 300mbps. My $65/month 2 year contract is still far from expiring, but I've already been upgraded to 600mbps, and now, 1Gbps. Of course, these will only happen when there is an update, but it's nice to know that you won't be left behind simply because you signed up early.
Update: Just did a recontract. Let's just say that they take care of their existing customers eh? 😉
Consistent Quality of Customer Service
One way I like to see how a company is doing on the customer service front is to see how customers respond on their social media pages. While many companies get flak, even when they're doing the right things, there are the few that get support, even when they make mistakes. Here's a screenshot of a recent maintenance gone wrong:
Interesting isn't it? More than half the comments are positive, despite the fact that their mistake inconvenienced many. I believe this is testament to their consistently high level of service rendered.
Of Foreign Talent Content
Ok ok bad joke. I know.
Anyway.
VPN services are becoming popular because with them, you can enjoy a lot of country specific content, like shows on the UK's BBC iPlayer, US' Netflix and China's PPTV.
There are 3 major advantages to using Viewqwest's own Freedom DNS service instead of signing up with a 3rd party.
1. No setup required – watch overseas only content on your computer or set-top box (i.e. Apple TV, Roku 3) without any settings.
2. No speed and data cap
3. No need to constantly search for the least congested servers
To be fair, most modern VPN services don't have a data cap (i.e. 50gb a month), but most have bandwidth limits (i.e. up to 8mbps) and you'll need to pay more for higher/unlimited bandwidth.
Viewqwest's Freedom DNS allows you to use your full bandwidth, without any annoying setup, for a modest $10.70/month, with GST. Most offers will have a few free months of Freedom DNS. (Update – No issues with US Netflix so far. Just make sure you let them know.)
Viewqwest TV
Like the Roku & Apple TV, just connect it to your TV and you'll be able to watch all your favourite shows from companies like Hulu, PPTV and Netflix anytime without a PC.
2017 Update: The new Viewqwest TV is available as a stand-alone media player for $188. Depending on your chosen offer, you'll either get bill or router rebates instead instead.
Special Offers
The ViewQwest Online Store has some pretty good subscribers only offers for various manly gadgets to satisfy the discerning IT Freak's appetite.
Honestly though, I highly doubt this would be useful for most people, so I would say that this is the least important reason to choose Viewqwest. That said however, I'm not going to complain when I can, for example, buy the monstrous Asus RT-AC87U Router for $359 instead of the usual $399 (price accurate at time of writing).
The Downsides (2017 Update)
In my opinion there are 2 main issues with Viewqwest, and they both involve money.
Cost. Well, good news. Viewqwest was by fair the most expensive ISP in the market, as they used to be about twice the price of the other companies. Now though, they're either the cheapest, or just a little above average, depending on the package you choose:
Note that MyRepublic's 2x 1GBPS plan is just that, 2 separate 1GBPS connections, so it requires 2 ports from your Optical Network Terminal (ONT) on your wall. Useful for spreading out your internet over a wide area, however they'll be 2 separate networks.
Viewqwest's 2GBPS plan uses 1 ONT connection, which is then connected to a 2gbps modem, from which you can choose how you want the connection to be split (Single Network, or Double Network with 2 IP Addresses). True 2gbps. Learn more here.
Viewqwest's connections are effectively 'all in' plans, in that all the best technologies are already inside. Effectively speaking, their connection is on par with, if not better, than the gamer/pro packages from M1 and MyRepublic.
The cheapest 1 GBPS plans are at $39.90 from M1 and Starhub. If you're ok with paying upfront, the effective price for VQ's 1GBPS plan is just $37.50/month. It's effectively the cheapest premium 1 GBPS connection with a static IP in Singapore. Otherwise, a monthly $49.90/month standard 24 months contract is also available, keeping them in line with the competition.
The Freedom DNS ($10.70/mth) and OneVoice Residential ($3.95/mth) digital home telephone services are also not included. You do get free Freedom DNS for 3 to 12 months depending on your chosen package.
Packaged Value, or the lack of it. There are also 2 parts to this.
First is the contract rebates. Most 24 month contracts now come with free high quality routers and/or router discounts.
For MyRepublic, I'll focus on the standard plans (i.e. not including PS4, HP laptop, etc). They give a $250 router discount for the 1 GBPS plan, or 2x $250 discount for its 2x 1GBPS plan. Looks like the best router rebate, even though it's a bit of a farce, since it only applies to their own rebranded routers. I'm iffy with OEM routers, so I suggest not spending the $99 on their 2nd OEM 'Halo' Router… even though it looks really, really nice. (Myrepublic's Halo is a customised Sagemcom [email protected] 5360e). There's a gamer plan with a free Asus AC88, though it's an extra $10/month for 24 months.
One advantage that MyRepublic has – free digital phone line with every subscription.
(Tip: Did you know that if you plug the phone line into any phone outlet in your house, all the phone jacks are then connected to that line?)
Next would be Starhub with their free Linksys Max-Stream EA7500, which is almost twice the value of M1's Asus RT-AC1200g+ (while stocks last).
Viewqwest has pushed its focused to putting in the lowest prices with its annual plans and bill rebates for the monthly plans. I prefer this actually, especially since I already have an Asus AC88U router. This means I'm not forced to buy another router I don't need, or that I'm getting gimmicky discounts from OEM products. I have hard cash savings, so that I can use it on anything I want. (There's a free NetGear AC1200 as well for the monthly 1GBPS plan now, on top of the rebate!)
Singtel, of course, is the worst, bundling their sh*tty 2wire modem/routers. If you're using Singtel, I suggest getting a better router while using Singtel's equipment as a bridge. Trust me, there's a huge difference.
Second, is the package discounts.
Most of you reading this would be on a postpaid mobile phone contract. With Starhub, Singtel and M1, you can get significant discounts off your mobile phone packages, especially if you have multiple numbers in the account. If you choose Viewqwest, you'll not be able to enjoy these discounts. So, even if you get the cheapest, high quality 1 GBPS fibre internet in Singapore with VQ, you'll lose out on the 10-25% discount off your existing mobile lines.
While Viewqwest's prices has dropped, making them very competitive when focused on internet services alone, it still lacks the value you get from bundled packages that includes TV and Mobile discounts with companies like Singtel or Starhub.
Viewqwest Review Conclusion
Mediocre Packaged Value (No phone deals, etc)
Best Pricing, Annual Plans
Competitive Pricing, Monthly Plans
Bill Rebates = Real Cash Savings, Not Gimmicky Discounts.
Highest Quality Connection
Highest Actual Bandwidth
Best After Sales Support
So it really depends on what you use it for. Are you a super internet power user who downloads and uploads content like crazy? Or do you just surf the internet for cat pictures with the occasional torrent and Netflix movie by the side?  Is 24 hours customer service important to you? Is a dedicated IP address useful? Do you even know what that is?
If you're not willing to afford its premium or if it's overkill for you, then feel free to choose the a plan that gives you the most value for money.
Many people ask me what they should get; If they fit into the 'casual' to 'intermediate' user category, I tend to ask them to stick with the internet service from whatever mobile service provider they're using at the moment.
If however, you're looking for the best quality consumer internet service available in Singapore, look no further. Viewqwest has the best network and customer service bar none. This is truly a case of '一分钱一分货', you getting what you pay for.
Still Prefer MyRepublic? Skip the Queues, support this site and sign up at my partner link here.
Or, for Viewqwest, Skip PC Show crowds, Click here or the banner to sign up the latest offer online.
With the latest prices, Viewqwest went from the most expensive, to almost becoming the cheapest internet service provider in Singapore, though it still loses out quite badly on packaged value for phones and 'cable' tv. If you want the best internet connection and customer service however, this is it.