Yaki Yaki Bo – Best Value Teppanyaki Restaurant in Singapore?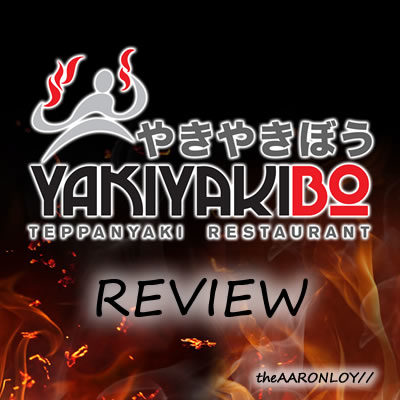 (This is not a sponsored review. Full disclaimer here.)
I love RE&S.
They are behind some of the best mainstream Japanese restaurants in Singapore, and the list includes Ichiban-Boshi, Kuishin-Bo and of course the venerable Fiesta cheesecakes. Yaki Yaki Bo is their attempt and making Teppanyaki mainstream and affordable.
Yaki Yaki Bo used to have an outlet at Jurong Point, but they switched that up to Men-Ichi, their ramen concept restaurent, so it's currently down to the single unit at Serangoon NEX.
At Yaki Yaki Bo, you have the option of sitting at the Teppanyaki table, or just having the food brought to your table, like in most restaurants.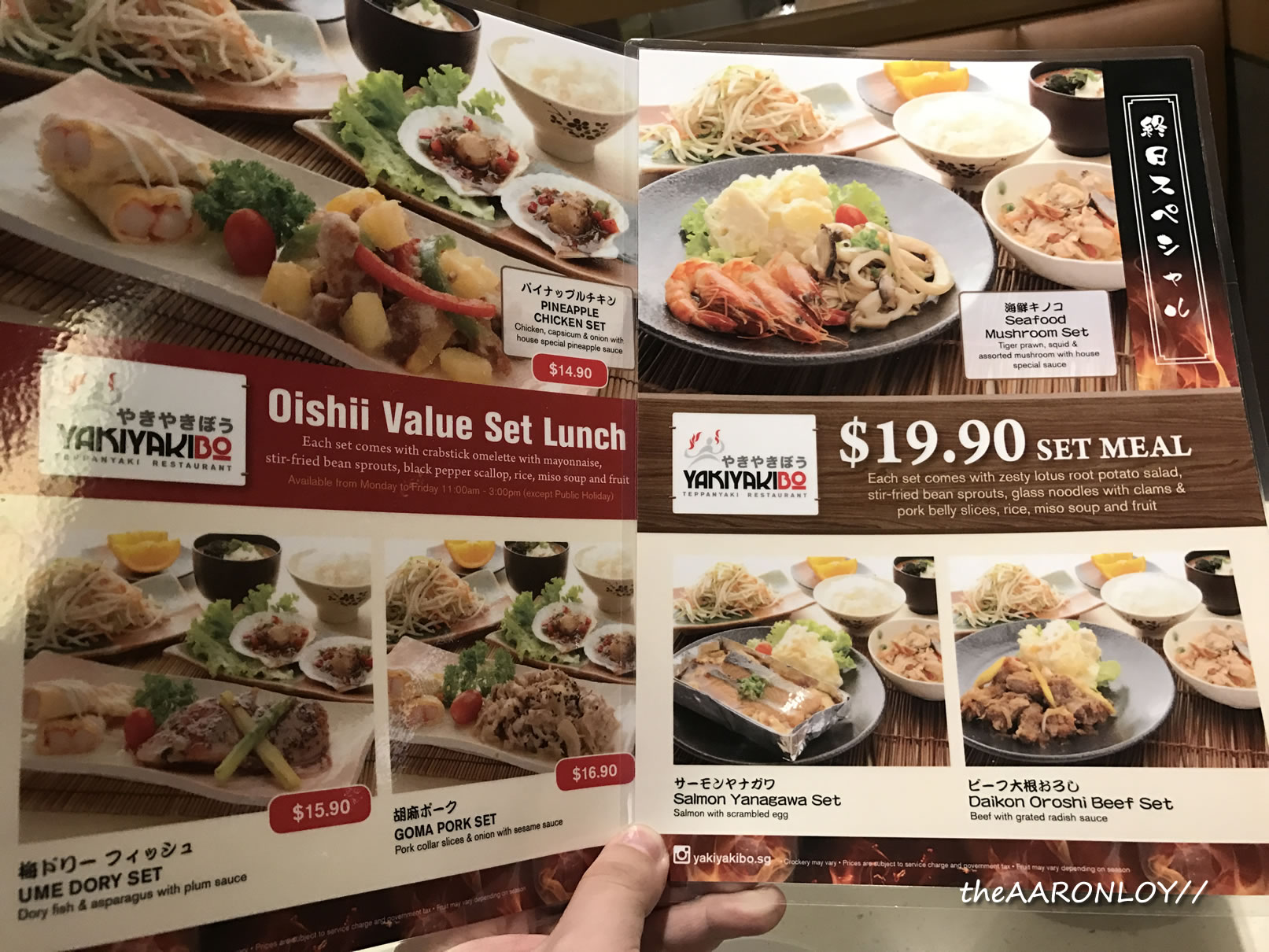 On top of the usual menu packages, they also have seasonal lunch and whole-day sets for those of you who're looking for great value.
I had a craving for some beef and Teppanyaki salmon however, so I decided to order the Beef and Seafood Set from the standard menu, which is still pretty good value. It comes with beef, scallop, salmon, prawns, bean sprouts, rice, miso soup, salad, and some fruits. For $2, I upgraded the white rice to the garlic fried rice. I also added a plate of mushrooms as well.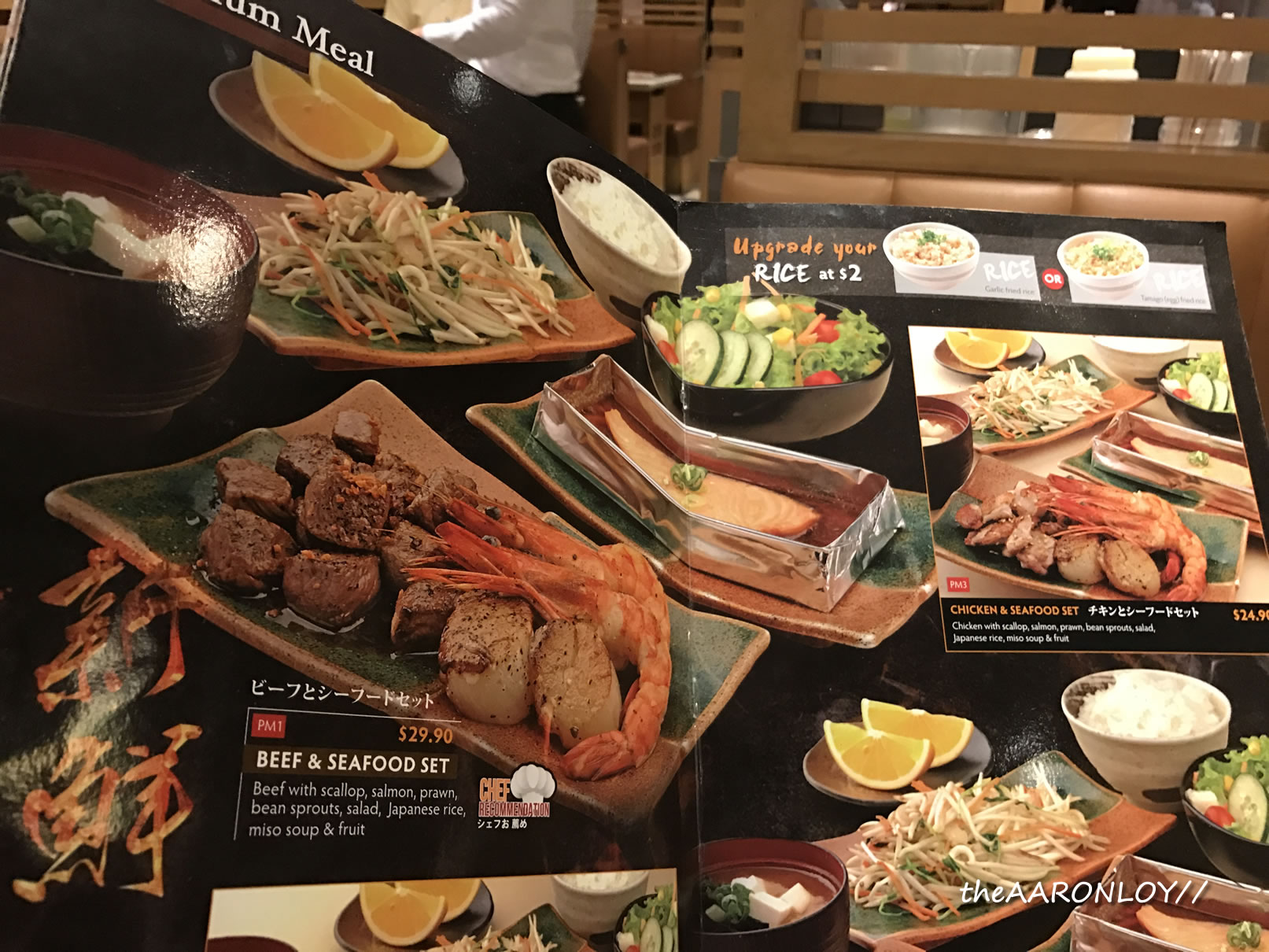 The salad arrived first. Honestly, this is actually 1 of the best parts about eating here.
It's not just some tiny bowl of lazy coleslaw, or some cheap measly greens thrown together just because the set includes a bowl of salad. No. This is a large, lovely bowl of fresh, scrumptious vegetables, covered in a generous serving of oil-free Japanese carrot dressing.
Tasty and beautiful.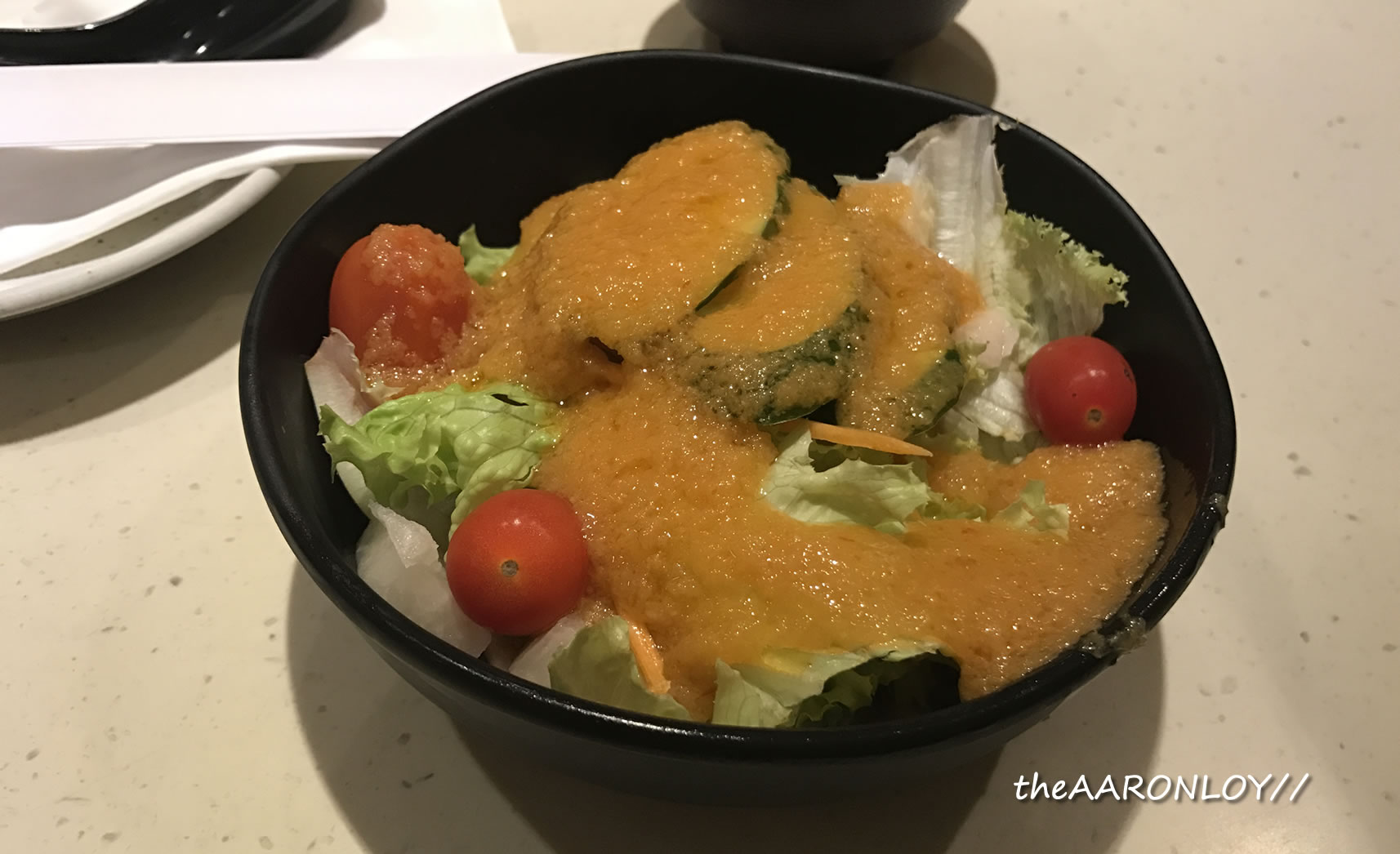 Salmon. A teppanyaki staple. A salmon fillet cooked in a dashi-shoyu base. The serving size was a little small today, though it's as tasty as ever.
Mushrooms. Another teppanyaki staple, shiitake mushrooms with butter and garlic. Homey, umami-ey, tasty. Can't go wrong with this.
Veggies. I love tau geh (bean sprouts). You could cook a mountain of it and I'd gladly eat all of it for all 3 meals. I even had a bet once to finish all the tau geh at the dinner table, which I won, but am still owed the winnings. But I digress, I had to think of something more to say other than 'Oh it's pretty good'.
Garlic Fried Rice. Delicious Japanese rice, cooked with garlic and a little bit of butter over a hot pan. Yummy.
Onion Chawanmushi. I don't have a picture of it, but it's something you should try if you have a chance. It's basically chawanmushi, but cooked in a large onion 'bowl', similar to those soup in a bread bowl things.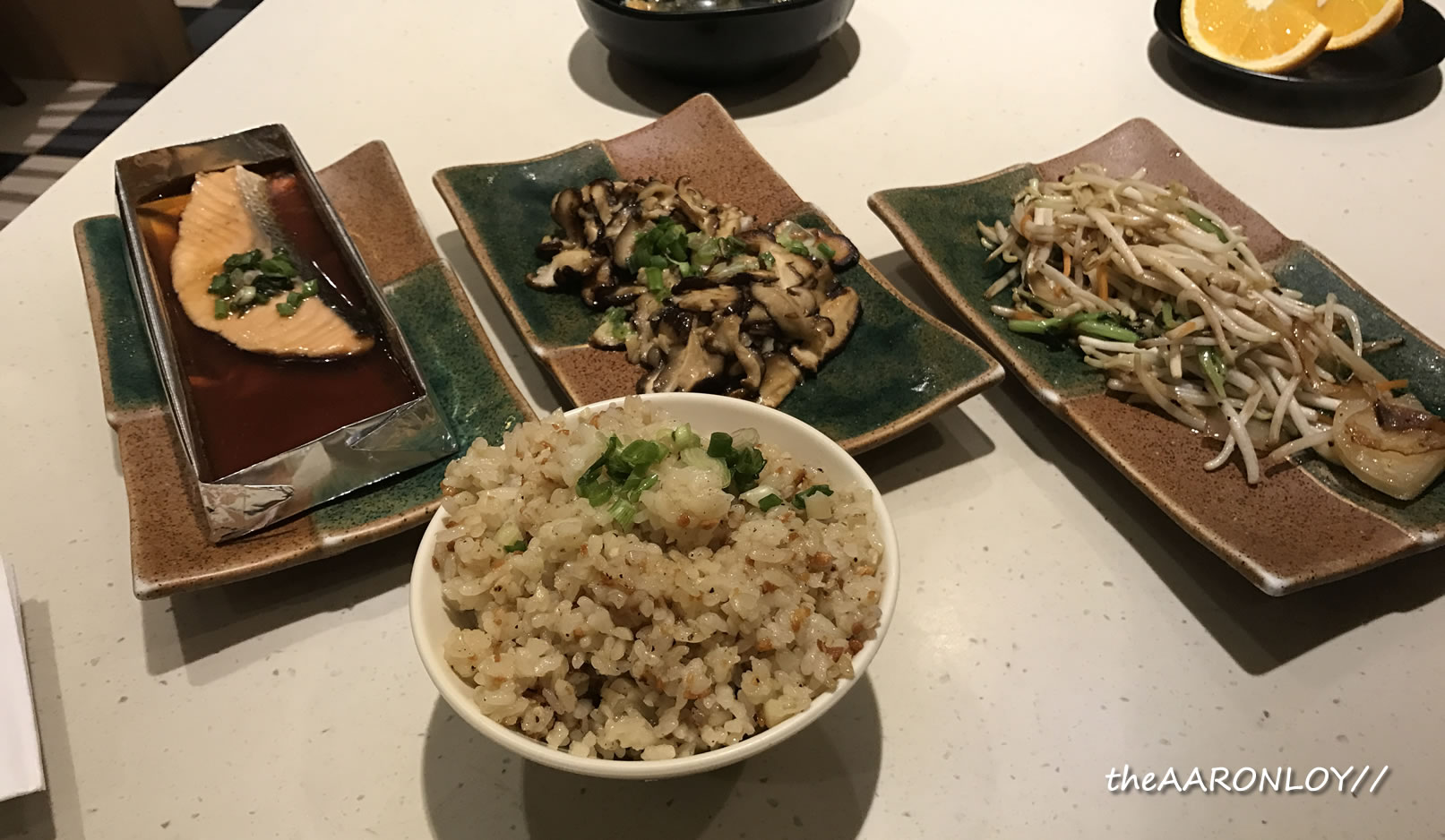 Beef. I have to be honest, there's a little bit of luck involved here.
Sometimes, you get an extremely lean cut which means that it isn't as tasty and juicy as it should be. Worse if you have an inexperienced chef doing the cooking for you, which happened to me once, so it arrived overcooked and a little tough.
Usually though, you get a cut that has a good mix of fat and soft, juicy meat. Oh, and combined with those tasty fried garlic bits? Delicious!
Prawns. Honestly, this one is a little hard to get wrong since it's really just putting it on the teppanyaki pan and waiting for the right time to add the butter, garlic and salt. You want it crisp, but don't want to leave it on for too long as well however, because you don't want to dry out all the juicy goodness in the prawn heads.
Love juicy prawn heads? Then you'll love this.
Scallops. Large, juicy and fresh is the name of the game. Try to consume it early though, because it you wait for to long, it loses the outside crispness. Depending on the chef, it might also be a little bit too salty, though it's usually fine.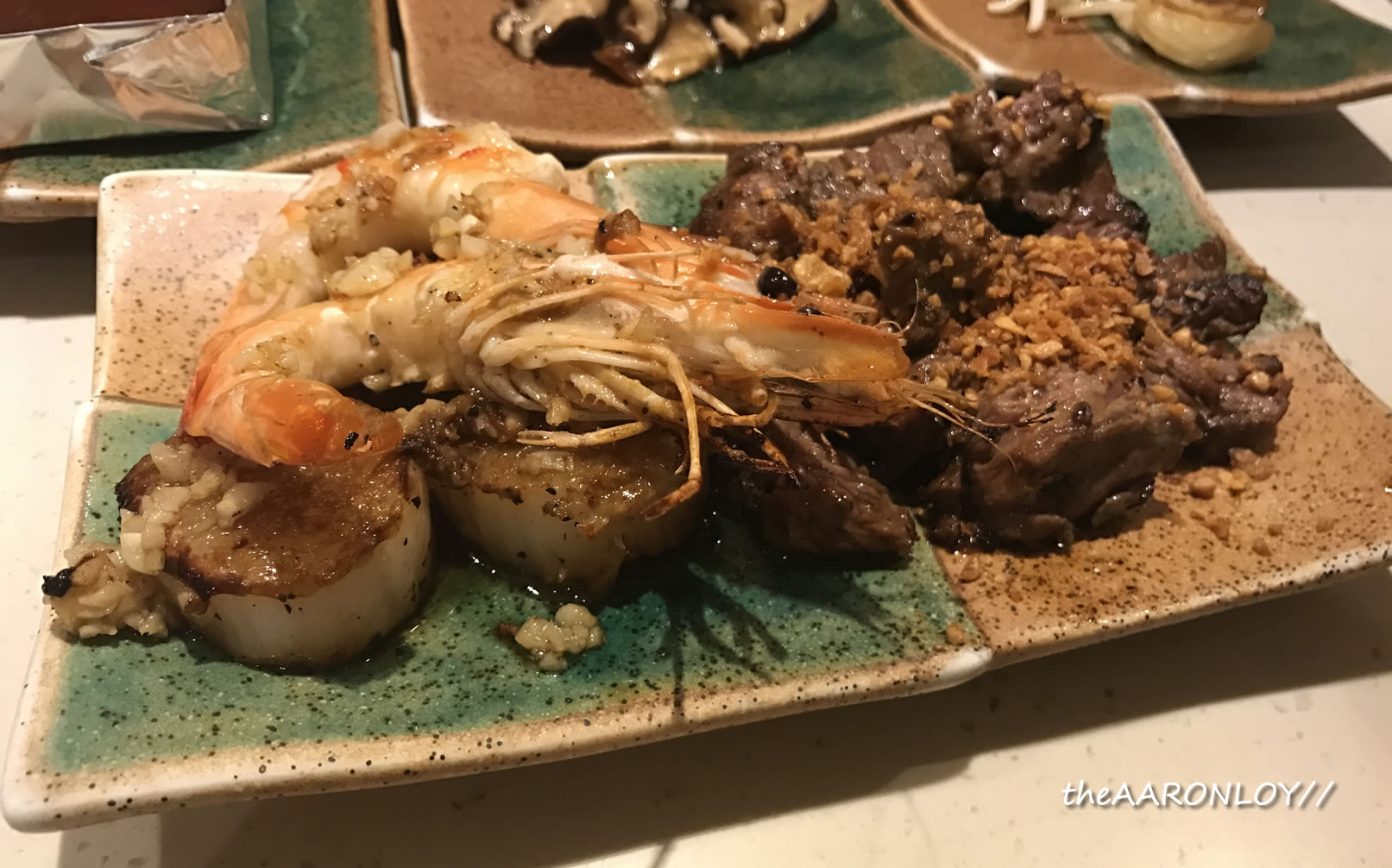 Conclusion. Maybe it's the price, or maybe it's just a lack of demand, but I feel like it's unfortunate that Yaki Yaki Bo isn't as popular as it deserves to be. Reasonably good Japanese teppanyaki at reasonably good prices. It could do with a little bit more consistency when it comes to who's cooking, though what's not to like when you can have good teppanyaki at the price of an average Din Tai Fung meal?
Give it a try.
More Info.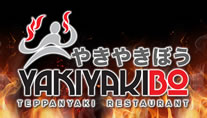 Yaki Yaki Bo Japanese Teppanyaki Restaurent
Serangoon NEX
23 Serangoon Central
#B1-78 (within Shokutsu Ten Japanese Food Street)
Singapore 556083
Tel: +65-6634-4838
Opens: Daily, 11.00am – 10.00pm (Last order at 9:30pm)
Visit YakiYakiBo for the latest updates:
www.yakiyakibo.com.sg
It's not the cheapest, neither is it the best. However, Yakiyakibo straddles the line between quality and price nicely, offering an affordable, yet good quality teppanyaki experience for everyone.