Yunomori Onsen & Spa (Singapore)
I've only tried a hot spring bath once in Taiwan. It was a simple establishment, not one of those high class 5-star locales, yet it was one heck of a revelation.
Ever since then, no amount of hot baths could ever replicate the experience where the body simply lets go and melts away.
When Yunomori Onsen & Spa first appeared, I was sure it was going to be one of those over priced, super 'atas', super pretentious establishments. Turns out, prices are actually quite reasonable, so I decided to pick an off-peak weekday to give it a go.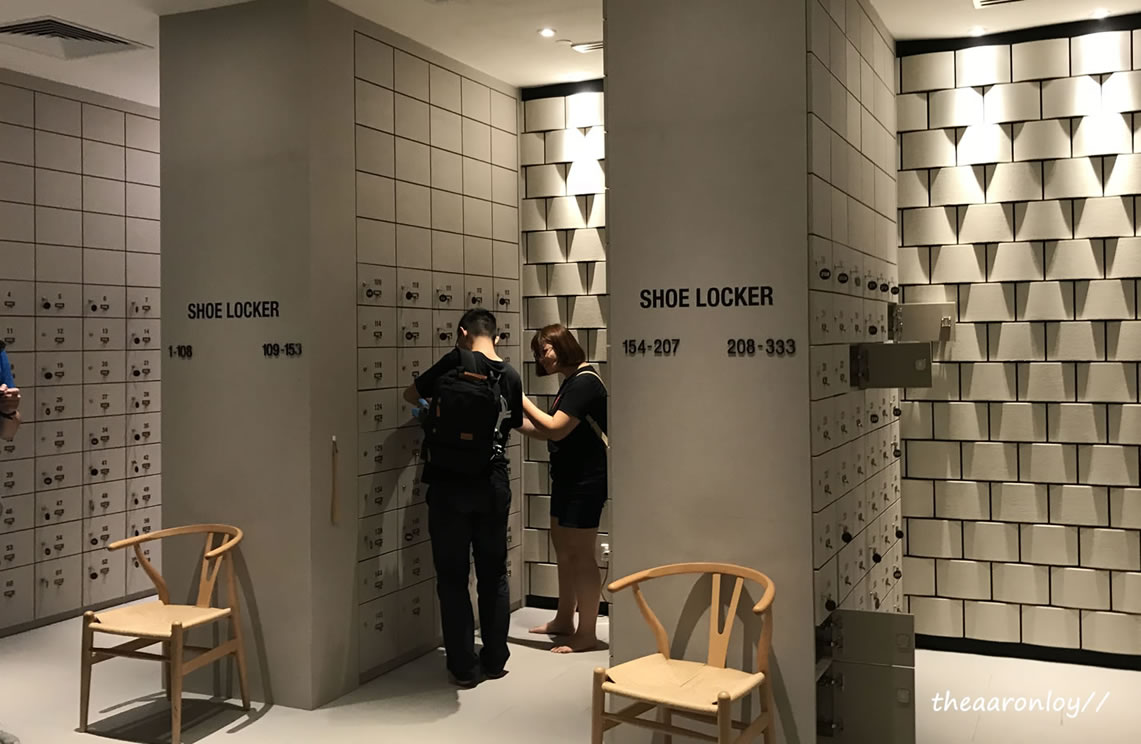 Yunomori Onsen Simple 'Cheat Sheet'
Before we get into the review proper, here's a quick little cheat sheet that should get most of your questions answered:
Nekkid? Yes, you'll need to be completely naked. You'll get a small towel to cover your private areas with. I read somewhere that women can have one of those disposable underwear thingies that's semi-transparent, but you'll need to double check that.
Repeat Entry? Yes, you can come out, rest, and go back to use the hot pools again as long as you don't leave the premises. It's a whole day pass.
Can I Get Fresh Replacement Towels? Yes, at a charge. If you're a cheapskate like me, just keep the initial towels/Yukatas in your lockers and reuse them.
Mixed or Separated Hot baths? Separated.
How to get started:
Lock your footwear in the free shoe lockers.
Bring the keys to the counter, where you'll choose your package, massage services (if any), make payment and be assigned a numbered locker wristband. Food is also ordered with this wristband.
Proceed to the male/female locker area, where you'll collect your small and large towels as well as a Yukata and store your belongings.
Wash Up, before and after using the hot baths using in at the shower area. Soap, shampoo and conditioner provided.
Shower when you switch to the different hot pools and steam/sauna room. Some simply use cold water from the cold pool to do that, while I personally prefer the cold showers outside the sauna/steam room
Hydrate. There's a water cooler between the locker and pool area doors. Yes, you can become dehydrated even though you're in pools of water. It's hot, remember?
Makan, Koon or Get a Massage, dressed in your Yukatas. The cafeteria and rest areas are unisex. You can always go back for more sauna and bathes.
Clean Up before you leave, vanity counters with hair dryers and body lotion are provided as well.
Click here for the full Onsen Etiquette Guide.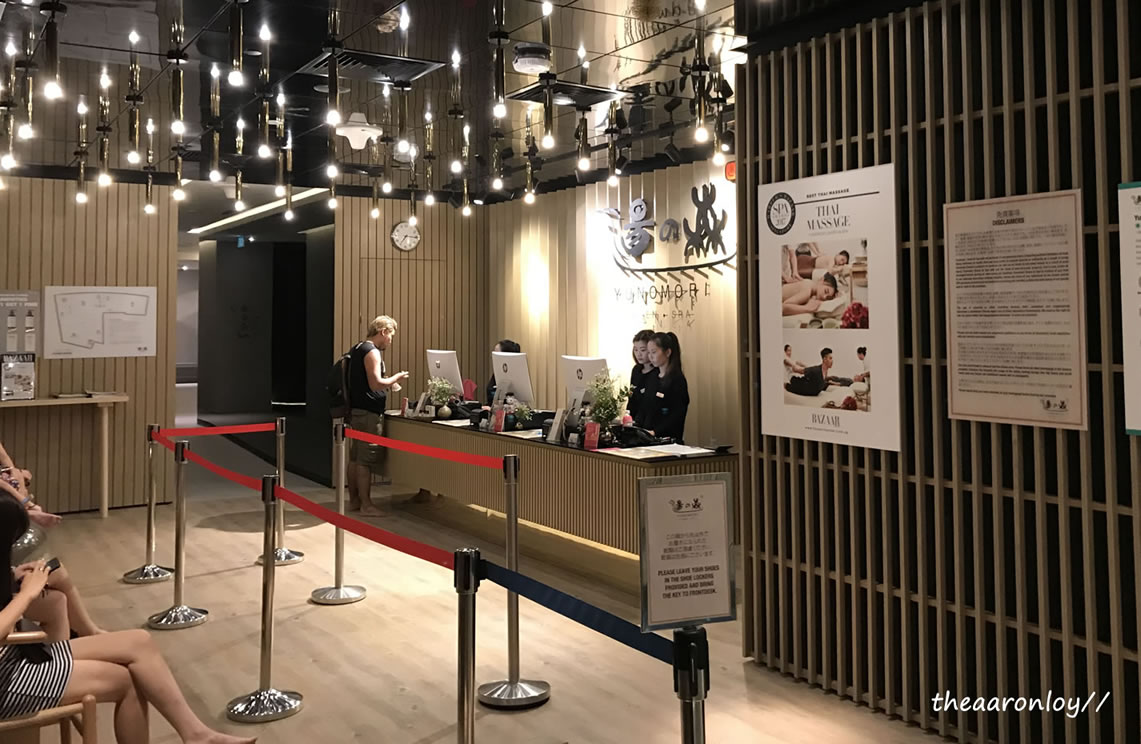 The Hot Baths
There are 6 baths for men and 5 for women, on top of the steam and sauna room. Most hot pools are kept at 45-49°C.
Sauna
It's a sauna lor. If you've not been to one before, it's a dim, hot room that's designed to make you sweat. The door handle with the metal tips is a silly design oversight (yes, ouch), yet apart from that, it's a moderately large, high quality room, with moisture absorbing mats already placed inside.
Steam Room
I… forgot to try this room. The pictures look great though. Hah.
Yuzu Bath (Seasonal)
Using extracts and essential oils from the Yuzu fruit. A standard hot pool that smells a little better I guess.
Jet Bath
Just like every other pool jet system I've ever experienced at hotels and condominiums – Pointless. This one is no different. All it does is give you a small, low pressure sensation that's only barely ticklish. I did use the headrest to give my neck a nice massage though.
Bubble Bath
Basically, a Jacuzzi… that's at the right temperature. Finally, I might add. Public Jacuzzis have always been, well, cold, while private ones can never seem to reach the warm temperatures it was designed for. The bubble streams also never seem to be strong enough. Same issue here.
Silk bath
Now this one is interesting. The water looks cloudy as it's filled with tiny micro-bubbles. The water does feel a little 'softer' when you're in it. The party trick though, are the small bubbles that float slowly and freely about. When you're still and allow these small bubbles to gently crawl up all over your body, you get this really cool.. sensation.. like hundreds of tiny little fingers giving you a massage. I wonder if some of you might find it ticklish. It was surprisingly relaxing for me.
Onsen Mineral Water Bath
Now THIS is more like it. At 49-53°C, this purplish pool is the hottest one, and therefore, my favourite. If you've been to onsens before, then the higher temperatures here would be a welcome relief. Honestly, I was a little disappointed with the other pools because they only felt warm. This mineral bath brought a smile to my face!
Yes yes, the minerals are supposed to help the skin smoother and all that, but what matters was finally, I can let my body melt away as I close my eyes and relax..
Cold Bath
Some Onsens provide cold baths, and so this is the case here too. At 17-19°C, I thought that this would just be a 'cool' bath. After all, it's just a few degrees below our 'air-con' temperatures here. My expectations got thrown out the window when I stepped in because it was bloody freezing. Clearly, my assumptions about how water should feel like at 17-19°C have been wrong all these years. I guess the large temperature difference between this and the hot pools amplifies the sensation somewhat.
What matters is that you'll not be disappointed if you're the type who likes to alternate between hot and cold baths.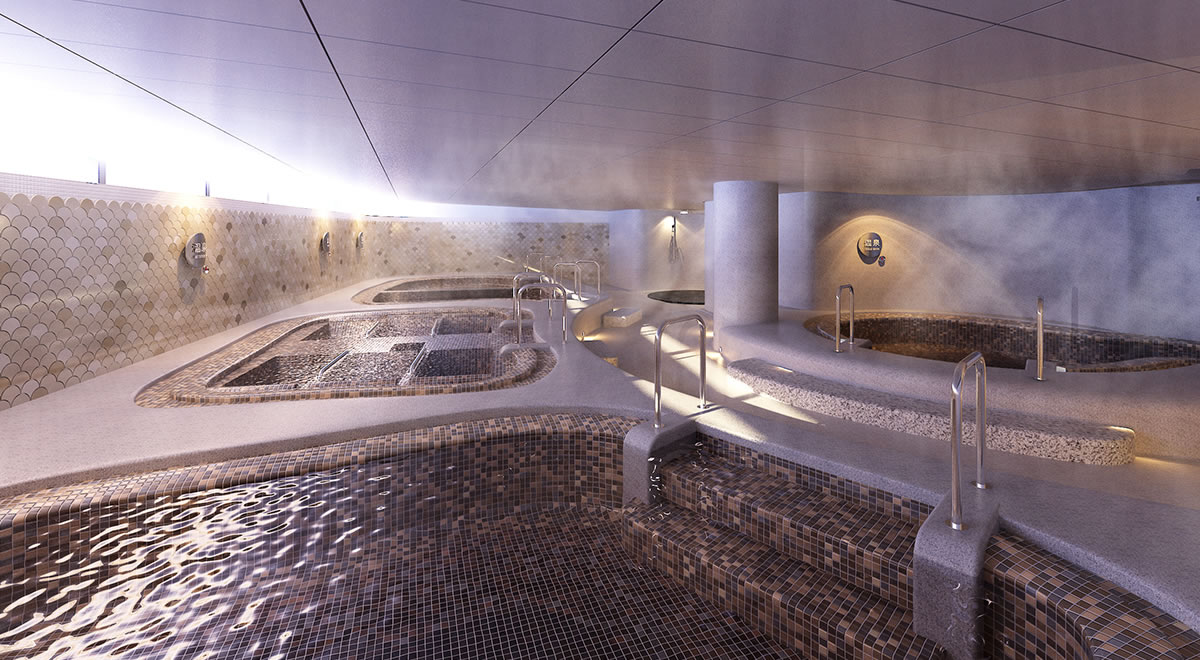 Facilities
What I'm impressed by, is the quality of the whole place, especially considering the entry fee. It's not cheap, but I was honestly expecting worse at that price.
Apart from the poorly chosen sauna door handles with metal tips, the whole place exudes an air of quality with an exacting attention to detail.
The place is clean and well maintained. The tiles and grout seem to be put together nicely (even better than some condos.. *cough*CDL*cough*). The showers have high quality fixtures and come with a smooth, high flow of water. They even bothered to use cold water for the standing showers outside the sauna and steam room. Although the resting lounge seats are already starting to get indentations, they're clean, soft and extremely comfortable. I've personally witnessed the routine water checks by the staff which ensures water cleanliness is maintained.
Clearly, Yunomori Onsen & Spa is not run by people who are just out to get a quick buck. They actually do care about the creating a good experience, and so far, they're doing a good job at keeping the standards high.
Food and Massages
I've not tried their food yet, though I'd say that they have a reasonable selection at reasonable prices. I doubt they'll be especially good, though from what I've witnessed, the food seems o-k.
I've also not tried their massages.. because of the price. Obviously, this isn't a sponsored post. Also, at this point in my life, I'm still not comfortable forking out an addional $160+ for a 2 hour Thai massage when I can get one in JB for less than RM170, or when I can get a solid therapeutic massage with affordable rates at places like Fu Lu Shou Complex. That said, compared with Spa-based massage prices around Singapore, Yunomori Onsen's prices are, well, reasonable. Not cheap, yet not too expensive either. So, you're not getting ripped off if you decide to spend the extra massage money here for the hassle-free relaxation experience.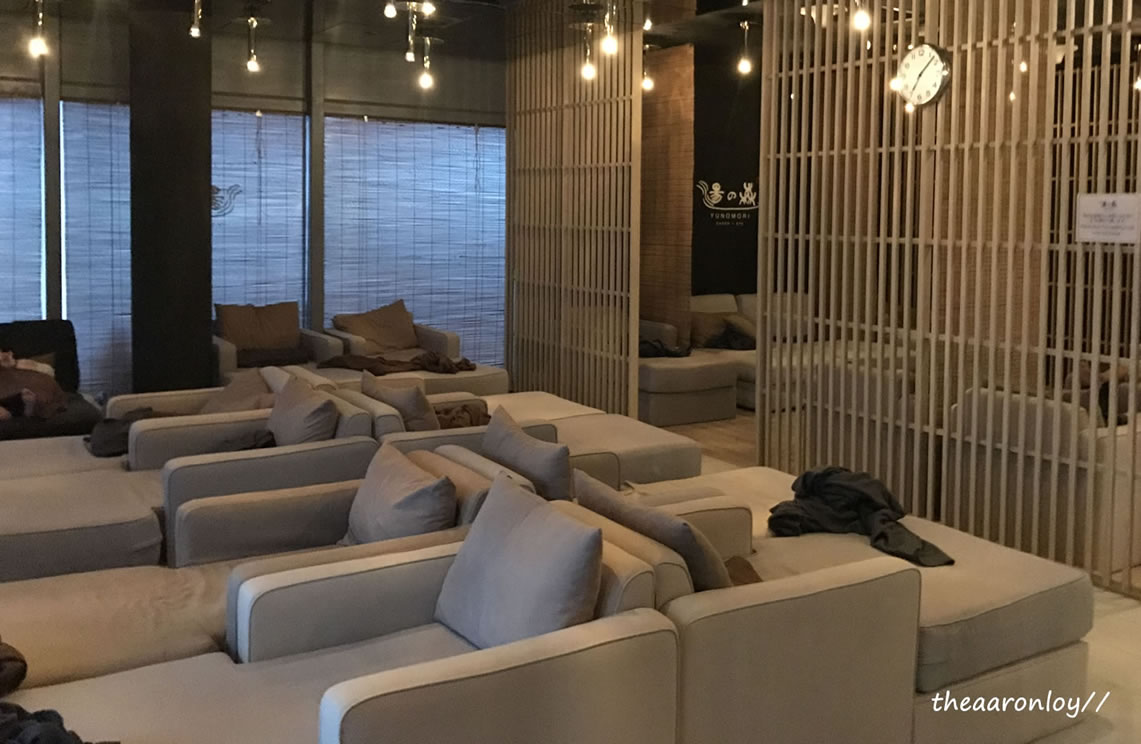 Value
Having read most of this review, I'm sure you'd have noticed that I use the word 'reasonable' very often. Because… that's true. Yes yes, this is Singapore and things are expensive here, however, unlike buying supplements and products online, you can't just 'buy' an onsen experience and have it delivered to you.
With that in mind, Yunomori Onsen & Spa is very good value for money. The day pass is reasonably priced at S$40.66, with GST. A  day pass for those below 15 and above 65 years old is S$29.96, with GST. The food's not too expensive, and the massage rates seem to be in-line with other establishments around Singapore.
You can bring down the cost a little by taking up their set menus, which is basically a happy meal with a day pass and a choice of massage, taking up their unlimited entry passports, or getting a membership (which seems to behave like a 10-30% bulk discount).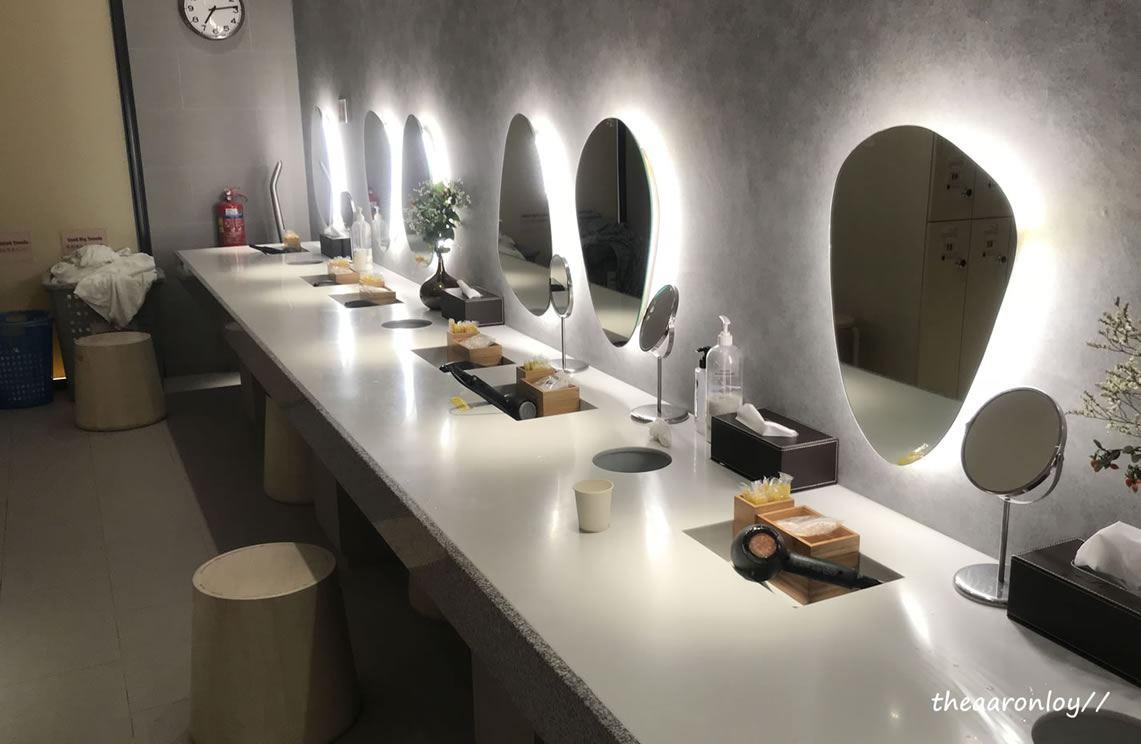 Conclusion
All in all, a well managed, reasonably priced little 'hot spring' oasis for those of you looking to unwind and release some steam.
More Info.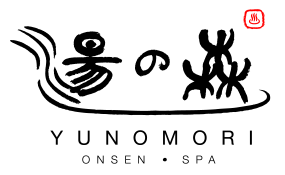 Yunomori Onsen & Spa
Kallang Wave Mall (Near Fairprice Xtra exit)
1 Stadium Place #02-17/18
Singapore 397628
Opens: Daily, 10am – 11pm
Contact:
6386 4126 / 6385 7985
Visit for the latest updates:
www.yunomorionsen.com/2015/sg
www.facebook.com/yunomorisingapore
This is not a sponsored review. Nor was this written at the request of the reviewed establishment. Full disclaimer here.
While spa service prices are a little on the high side (for me), the Yunomori Onsen experience is reasonably priced overall, made better by professionally created and managed facilities.