Buta Kin 豚金. Good Price, Good Ramen?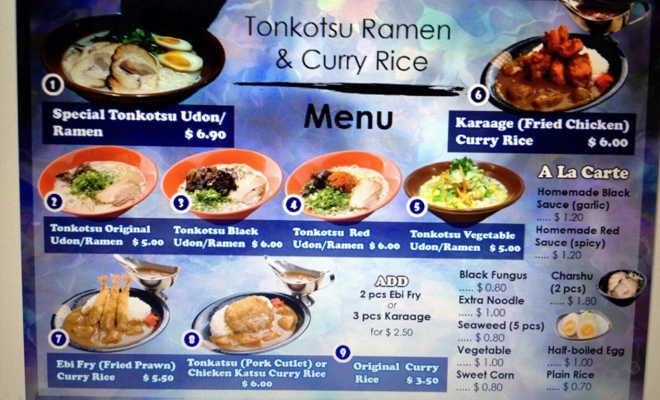 (This is not a sponsored review. Full disclaimer here.)
Ramen. Ramen everywhere.
I guess it's somewhat inevitable that Japanese Ramen would be a huge deal in Singapore. We have a penchant for rich, flavourful broths, and apart from prawn noodle soup, there isn't anything else in our own repertoire to fulfill that need.
Or, the insidious primed us for it with a diet of instant noodles growing up.
Anyway. Buta Kin.
I was confused when they said they moved from Bedok to Beauty World Food Centre.
Weren't they already at Beauty World in the first place?
I guess it had something to do with the licensing debacle the food centre had a few months back.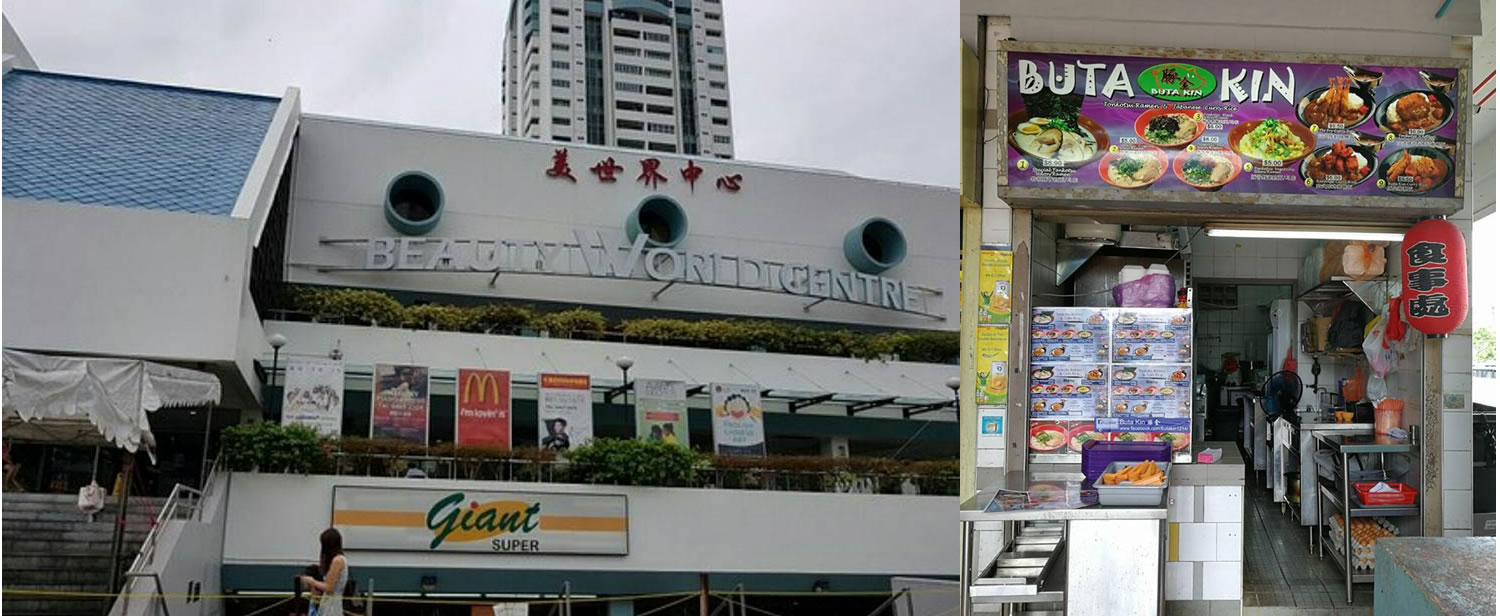 Anyway, I guess they're back to stay, in a slightly smaller space from before. A little sad though, because there was a decent vegetarian stall in that space before Buta Kin came back.
But that doesn't matter. What matters is…. cheap Japanese ramen.. yes?
*update – apparently, the old Buta Kin unit is now the Vegetarian Stall that used to be at Buta Kin's current location. lol!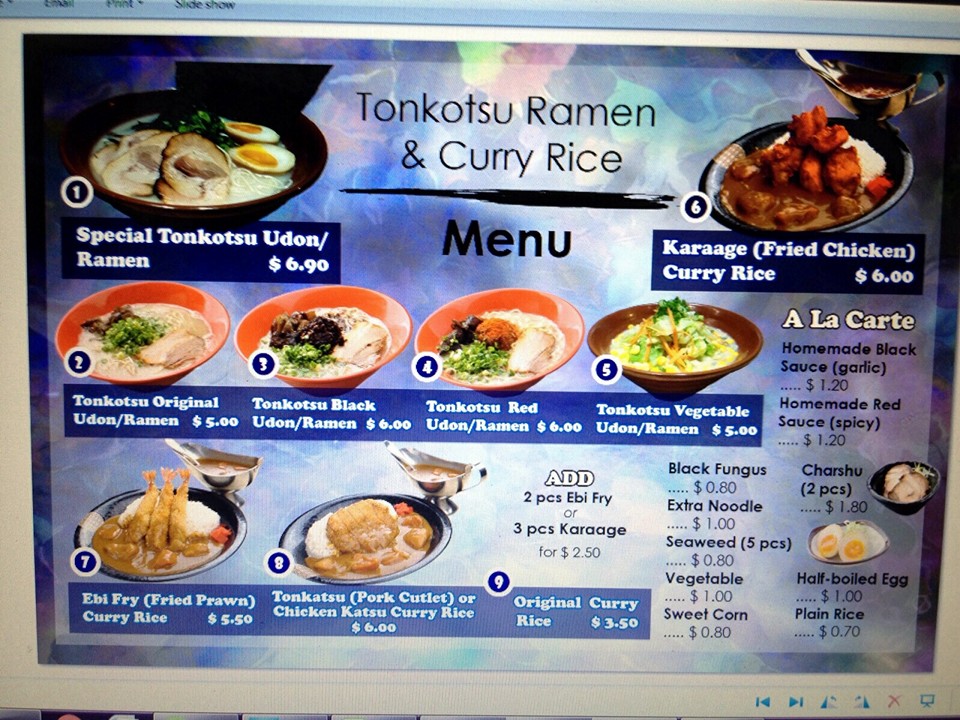 So they had a choice of ramen and curry tempuras. Prices look really good!
The $6.90 'special tonkotsu ramen/udon' is basically the $5 original tonkotsu ramen with an added egg, seaweed, and 2 more pieces of char shu. Sounds like a great deal. And there was a free extra serving of noodles too (Kaedama)!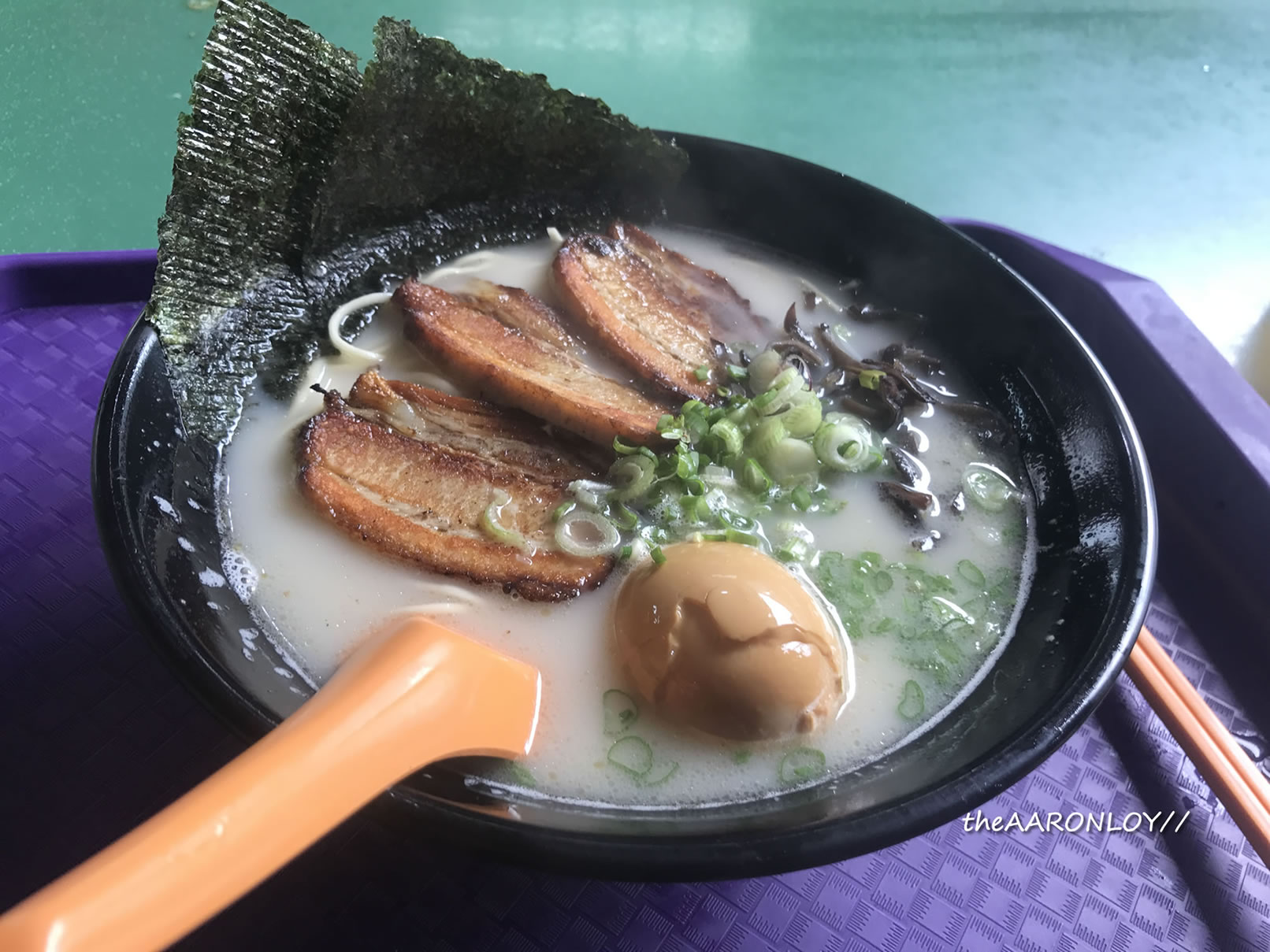 Tonkotsu Broth. If you're looking for a thick, rich pork bone broth, you'd be disappointed. If you're looking for something light and flavourful however, then you'd be pleased.
Personally, I prefer the thick and rich version, but at this price, I'm not really complaining. It's still smooth, flavourful and it's surprisingly 'sweet' too, a word I never thought I'd use to describe a pork bone broth.
Noodles: I'm sorry but I can't seem to say much about noodles in general. Unlike the other cheap ramen I tried however, this one is lighter, springy, and much more edible as a result.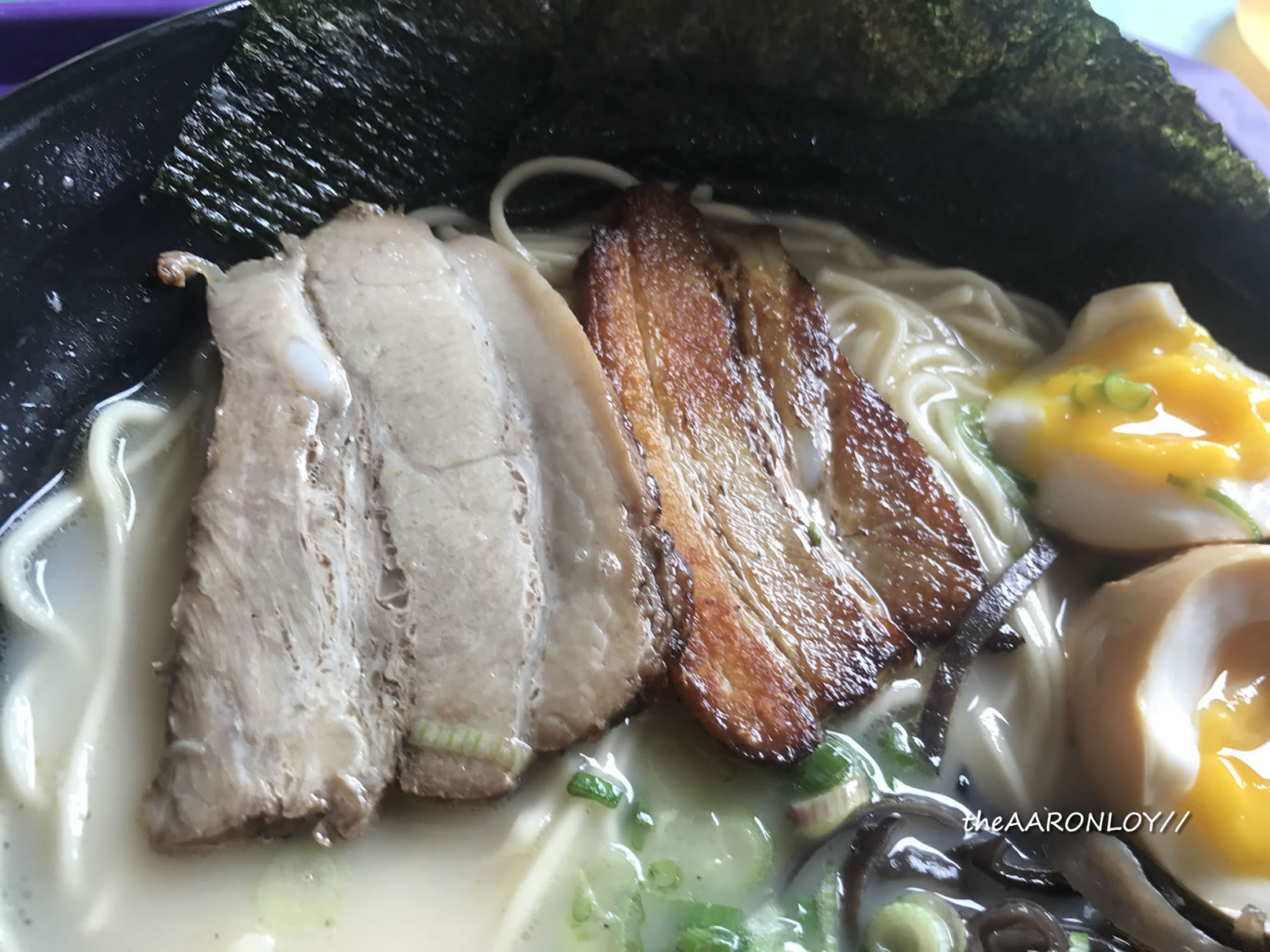 Char Shu. This, to me, is the star of the show.
As you can see in the picture, it's charred beautifully on one side. The thickness means is not a bad thing however, as you get a really interesting mix of textures and taste. The cut of meat has both soft and the slightly stringy-chewy parts which turns tough when not cooked properly. The charring makes that part of the Char Shu chewy and tasty instead, and works really well with the softer, un-charred side.
At this price? Fantastic.
Half Boiled Egg. You know what they say about a picture saying a thousand words?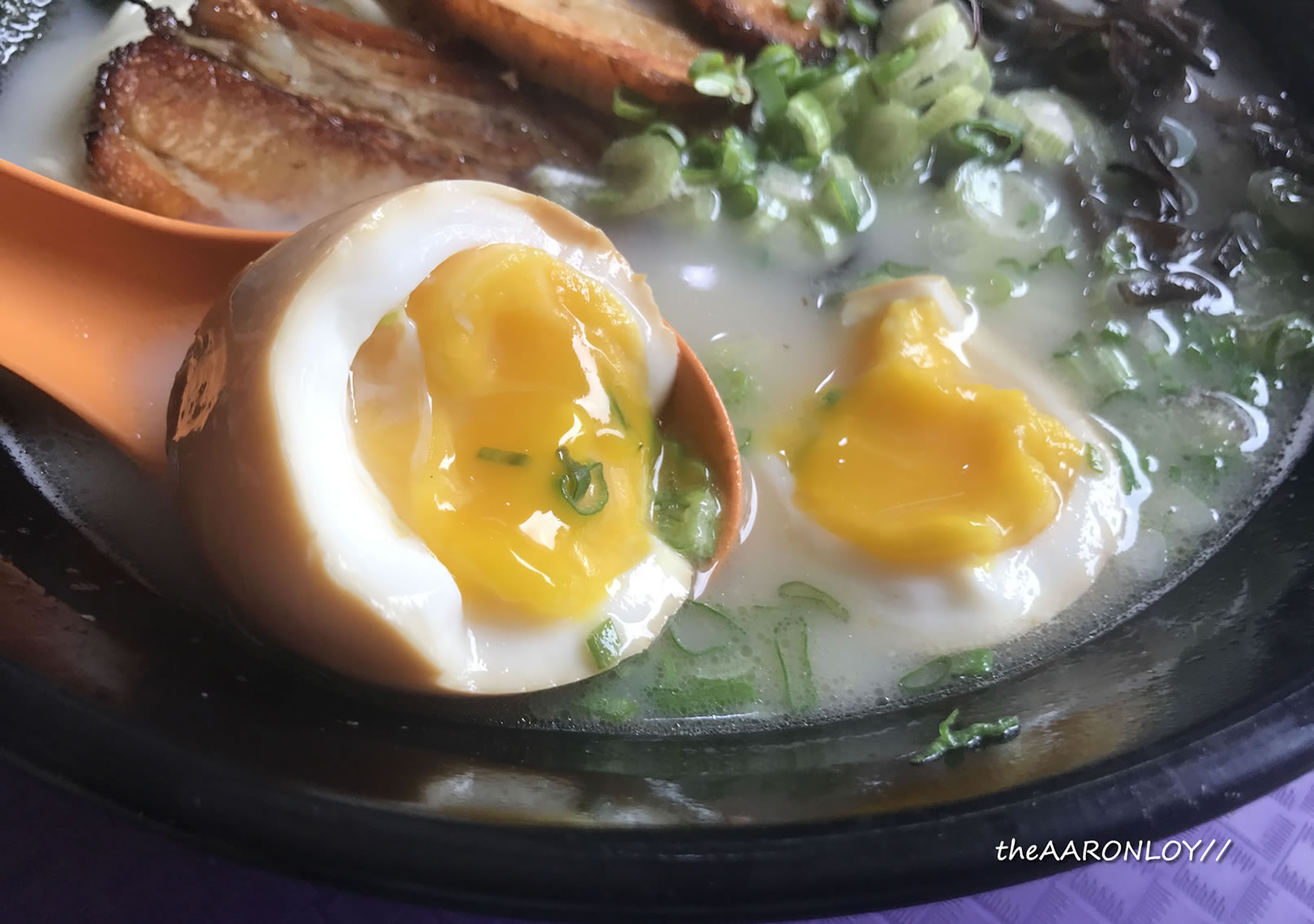 Conclusion. The terms 'cheap' and 'expensive' are often misued. Too many people use them to describe the 'cost' of things, not the value. For example, while there might be other $5 ramen establishments out there, the food quality is poor, so they are technically very 'expensive' despite the price.
Buta Kin however, really is 'cheap'.
At just $5, you get a reasonably tasty bowl of tonkotsu ramen with fantastic char shu. For a little bit more, you're given more of that wonderful char shu, seaweed, and a beautifully cooked half boiled egg.
What Buta Kin has done is not only serve great tasting Japanese Ramen at affordable prices, but to also set a precedent for future Japanese Ramen hawkers that are actually 'cheap', and good.
I look forward to returning for more ramen, and trying out the other menu items as well.
More Info.
Buta Kin 豚金
Beauty World Food Centre
144 Upper Bukit Timah Road, #04-28
Singapore 588177
Opens: Daily, 11.30am – 8.30pm
Contact:
8661 6028
[email protected]
Visit Buta Kinfor the latest updates:
www.facebook.com/butakin1214
Affordable, yet tasty. A light, flavourful and sweet broth, tangy noodles, awesome egg, and fantastic chashu.. just starting at $6.90? Buta Kin is a no brainer for a cheap yet tasty pork broth ramen fix, setting the precedent for affordable but good Japanese Ramen in Singapore.