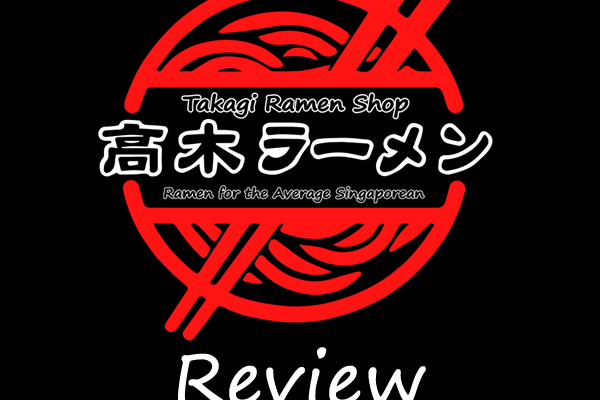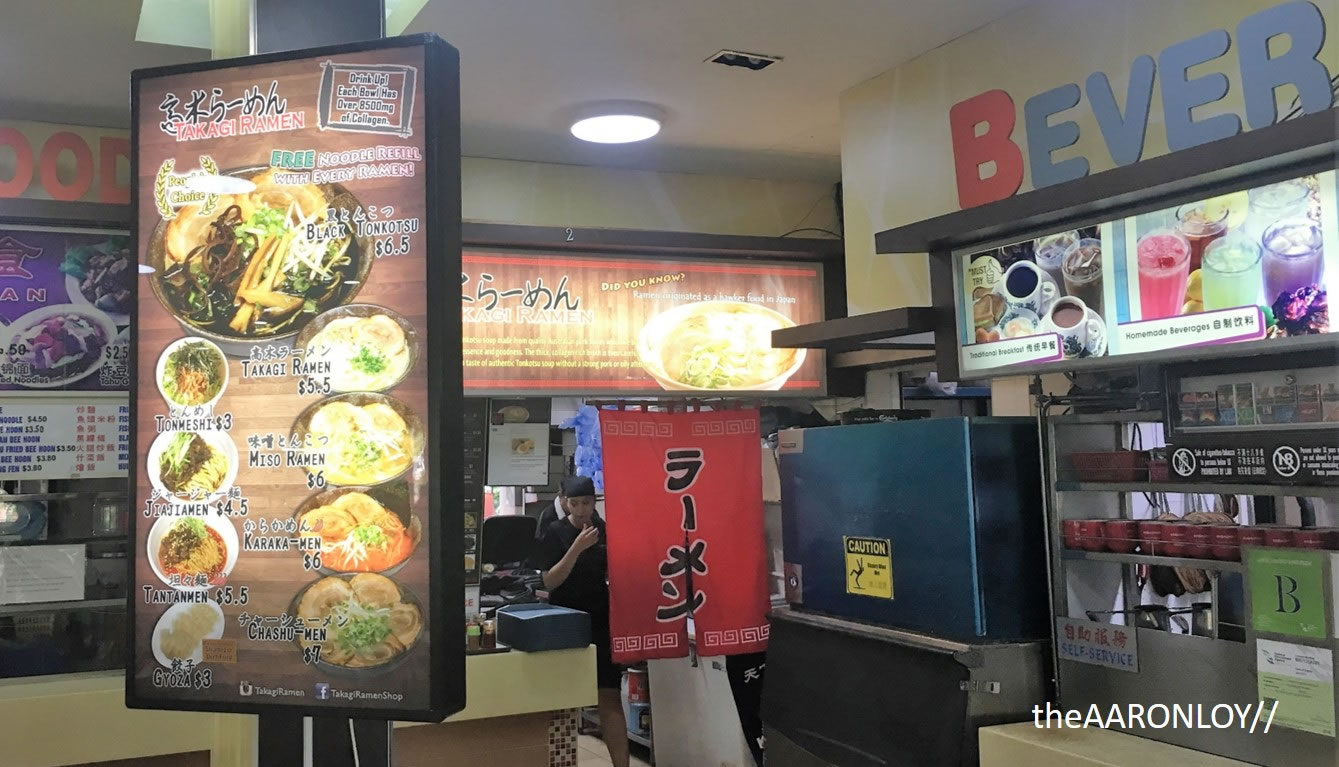 A recent facebook post about Takagi Ramen's new outlet at Bukit Timah appeared on my feed. Not sure what the big deal was, apart from being cheap. Naturally, I had to try the original stall at Ang Mo Kio when I happened to pass by a few weeks back.
It's a quaint little store at a coffeeshop at Block 721 Ang Mo Kio Ave 8, and at first glance, the prices seem really palatable: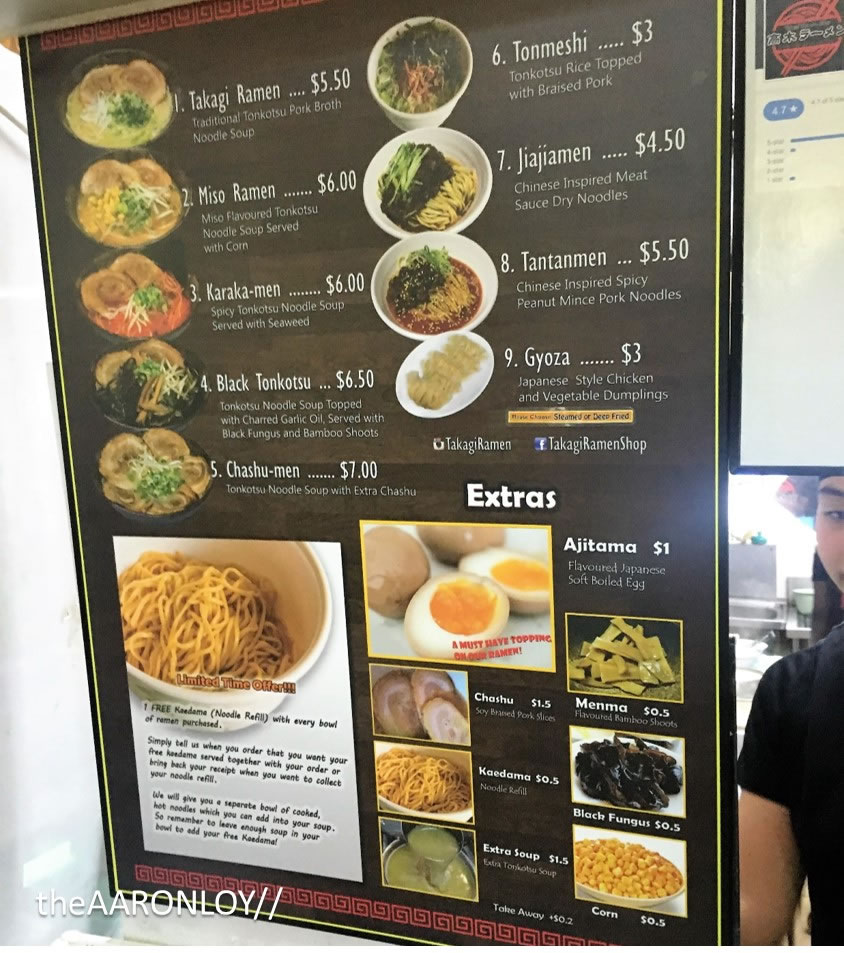 Just starting at $5.50 for a pork broth ramen? AND…  get an extra of serving of noodles with each bowl of ramen ordered? Sounds pretty good!
Naturally, I had to get the ajitama egg and a plate of Gyozas to satisfy an itch for tasty morsels.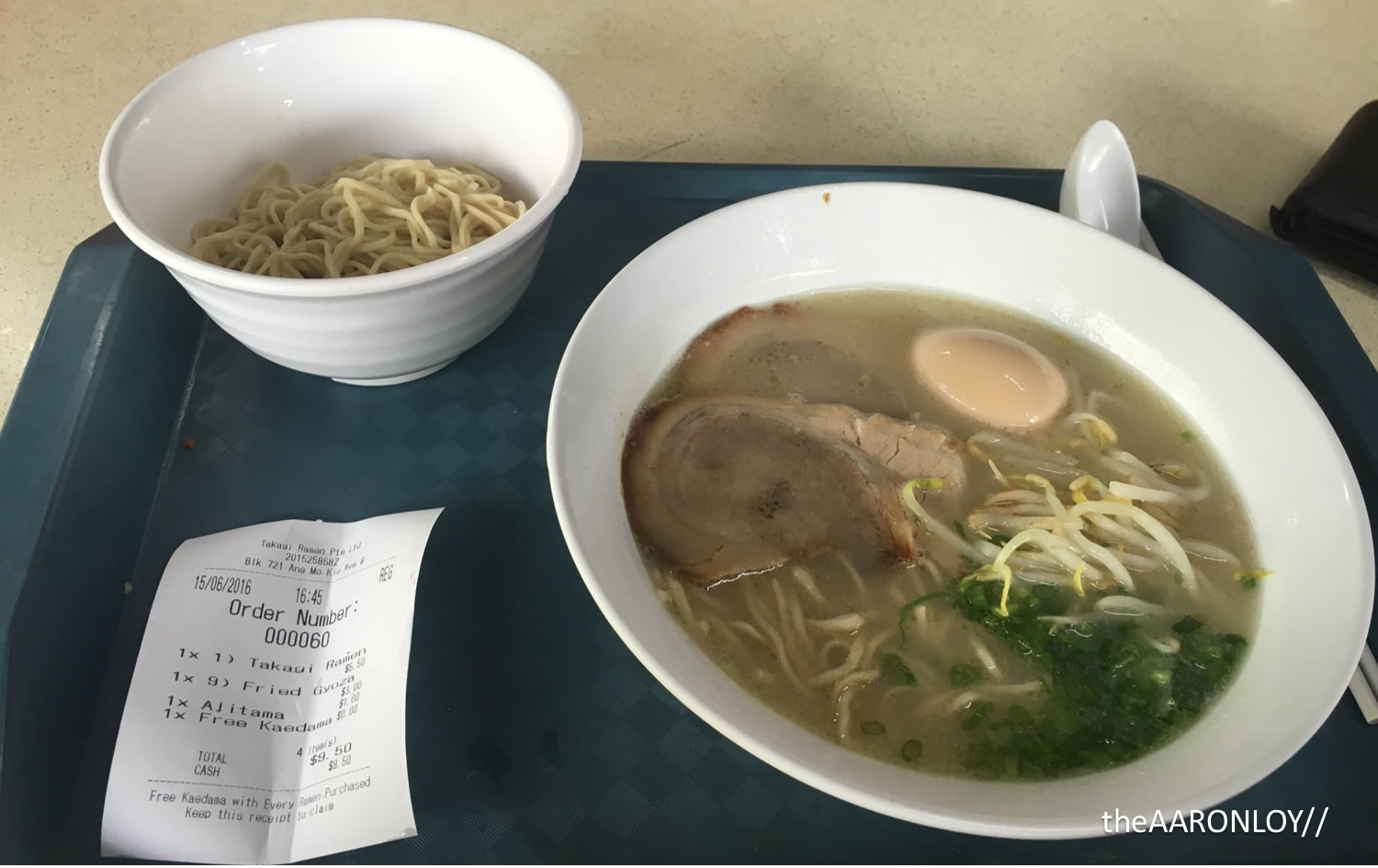 The total bill came up to just $9.50, as you can see above. (Yes, this isn't sponsored. Not even the egg.). Pretty damn reasonable considering how most ramen starts at $12, not including taxes and service charge. I also choose to have the 'Kaedama' noodles served immediately.
Tonkotsu Broth. My first taste of the pork bone broth was… not impressive. It was light, but neither tasty nor fragrant (unlike, say, Kanshoku's, which is light yet fragrant). It tastes more Chinese than Japanese though, like the Shanghai style pork broths, though not half as good.
Noodles. Love me many, many carbs, so I hoped that the noodles were much better than the broth. Alas, that was not to be.
Dry, tough and unpleasant to chew on, it was a huge disappointment. Let's put it this way – even the cheaply made yellow noodles you get from ordering 'Mee Soup' tastes much fresher than this rubbish. The free Kaedama noodles then, really, was a curse rather than a blessing, because it meant that I had to finish another unsavoury serving of noodles to avoid wastage.
Maybe there's a reason why they're giving the noodles away so readily?
Cha Shu. At first, it looks good. It didn't look like it was going to be as dry as Kanshoku's Cha Shu. Turns out, it wasn't. It tasted even drier. And tougher. Agh.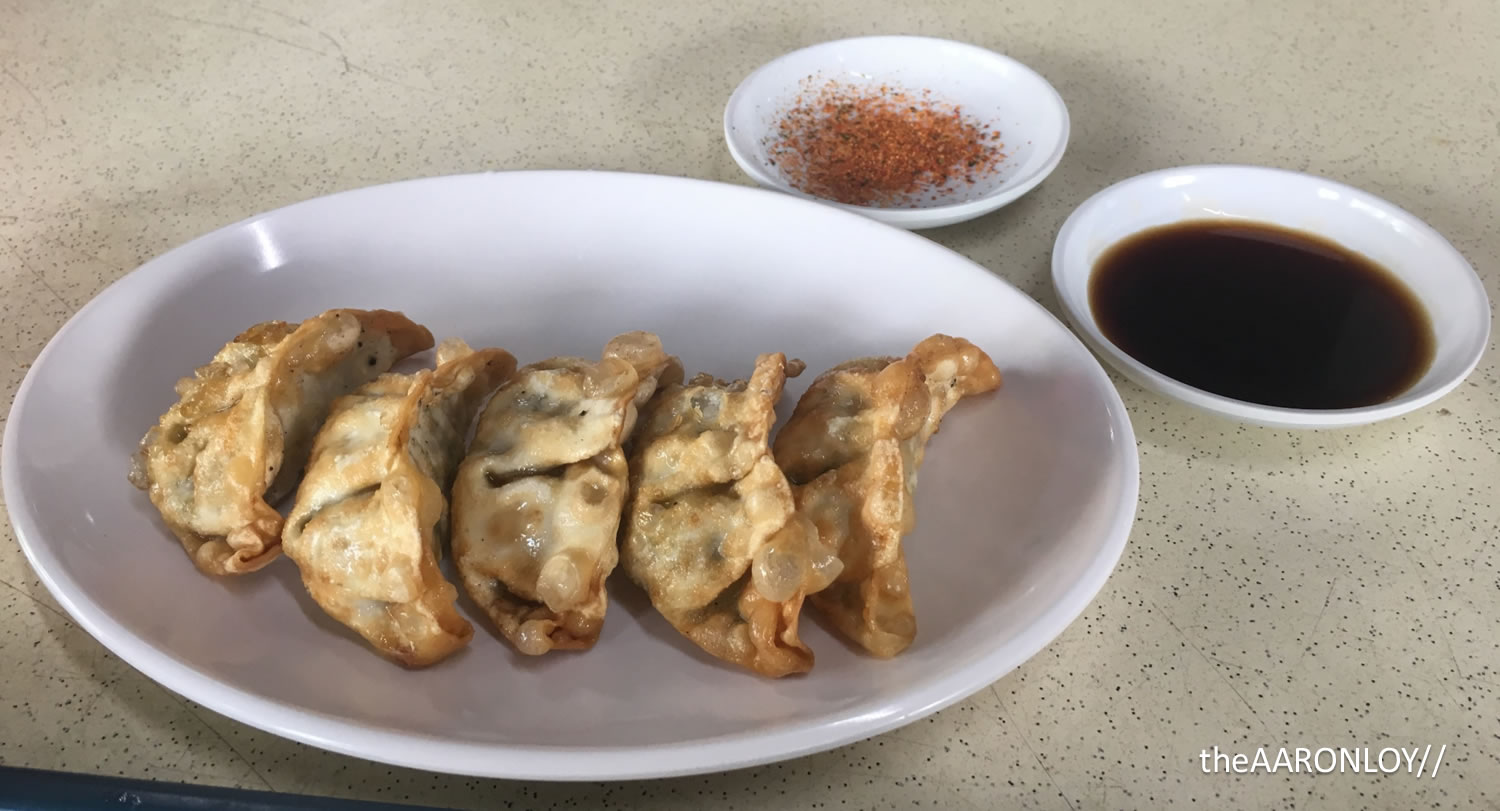 Gyoza. The Gyoza came late, which was a good sign during off-peak hours, because it meant that it was freshly prepared. However, it was just… ok. Crunchy on the outside and had a o-k tasting filling. The sauce provided was forgettable as well.
Conclusion. I wasn't expecting Takagi Ramen to serve out of this world ramen, especially at its price, but come on man, at least respect the craft.
So apart from the price, there's really no other reason to recommend them. Which is unfortunate, because they employed good people which gave good service.
When I first saw the menu, I thought wow, a ramen specialist at an everyday coffee shop. If they can make respectable ramen at this price, then this would be the next step towards mainstreaming Japanese Ramen in Singapore.
I guess there is still a long ways to go.
For me, it's unlikely I'll ever visit again, unless I'm nearby one of their 2 stores and I'm desperate for some >$10 Japanese Ramen.
You know what? Maybe not. If I had a craving for cheap tonkotsu ramen, I'll just drop by Buta Kin, or failing that, visit Cold Storage and get a packet of Ryushobo Tonkotsu Ramen, probably the best frozen instant Japanese ramen money can buy. $2.55, 2 servings, a little on the salty side, but it's bloody delicious and authentic. Made in Singapore too.
Another Reason to Avoid. I only found this out about a week after I tried Takagi Ramen. (Means this information didn't affect my review above)
Takagi Ramen Shop. TRS. Sounds familiar? Yeap. Apparently, it's from the same reprehensible bus turds who brought you 'The Real Singapore'. At least we know where some of the money they made off of negatively exploiting emotional Singaporeans went to. They must have been great monopoly players at some point (wasn't going to jail and collecting renting one of the late game strategies to employ?).
So, when they ask on their facebook page, "Why pay $20 for a bowl of Japanese Ramen in restaurants when you can enjoy a steaming hot bowl of Authentic Tonkotsu Ramen Founded by Ms Ai Takagi at only $5!" My answer is that, well, there are plenty of $20 Ramen that's worth $20, while Ms Ai Takagi's $5 ramen isn't worth the $5. And that's not even counting the pain she caused by fanning the flames of discourse, without remorse no less. God damn psychopath.
More Info.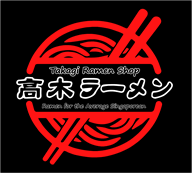 Takagi Ramen Shop
Ang Mo Kio
Block 721 Ang Mo Kio Ave 8 Coffeeshop
 NUS (Kent Ridge)
Prince George's Park Residence Food Court
Tel: 9082 1242
Opens: Daily, 11am – 10pm
Visit Takagi Raman Shop for the latest updates:
www.facebook.com/TakagiRamenShop
Cheap, but the bad kind of cheap, which sucks because staff are great. Bad food, and the fact that Takagi Ramen was founded on the exploitation of the pain and frustration of emotional Singaporeans, means that there's absolutely no reason whatsoever to continue patronage after your first try.