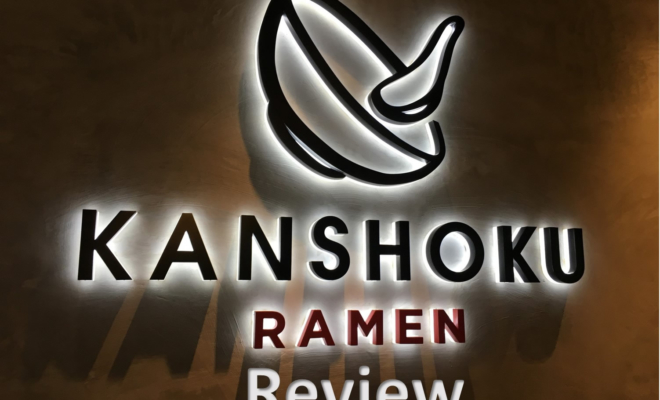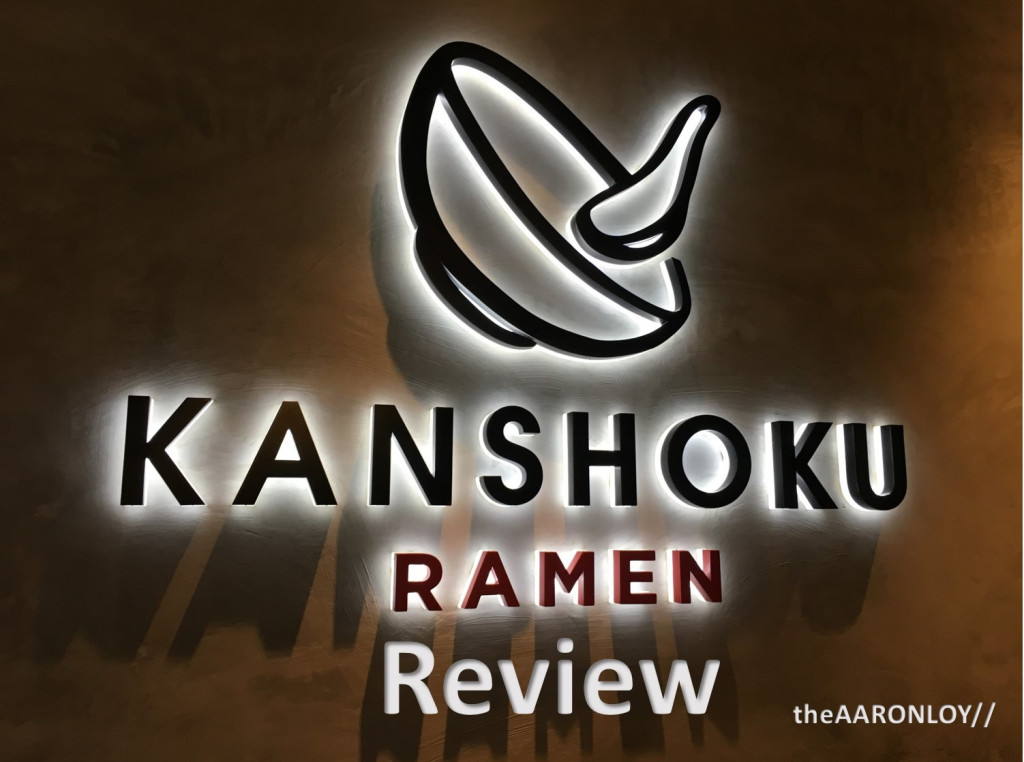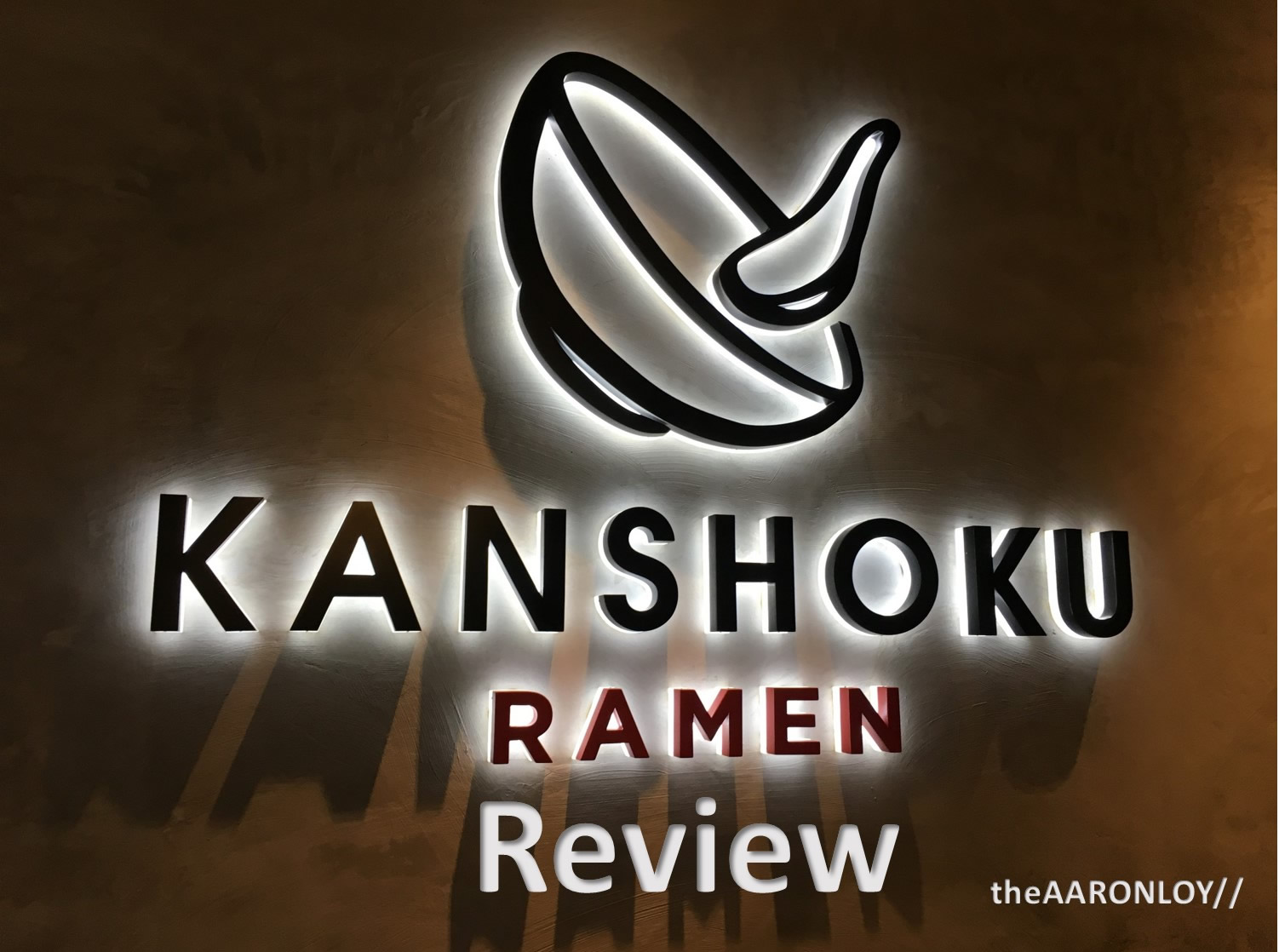 This is a review for Kanshoku Ramen @ The Metropolis. Read more about Kanshoku Ramen @ Orchard Gateway and its Truffle Ramen here.
Murmurs of a Kanshoku Ramen, a Japanese ramen store opened by a Singaporean was in the air. A Singaporean? Who went all the way to Japan to learn the art of Ramen making? I must say, the cynic in me was surprised, in a good way of course.
Naturally, I had to check it out. Off to Buona Vista!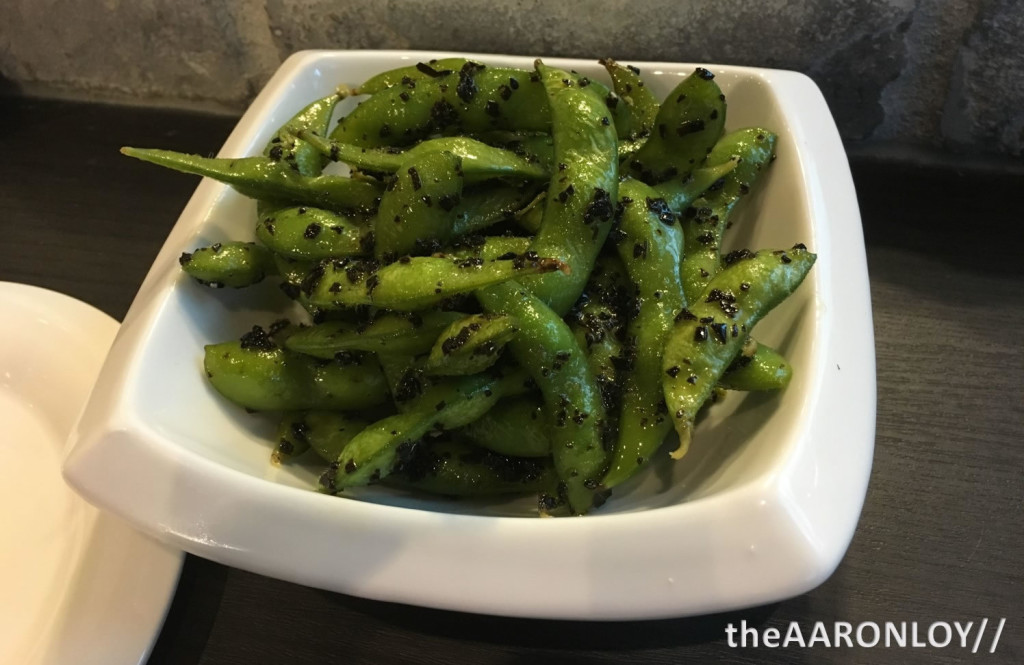 Tea. Or was it water? I honestly couldn't tell at first. Both the hot and cold versions tasted extremely light – too light in fact, which shouldn't be the case. Even light teas should at least be aromatic, but alas, theirs wasn't.
Ohitashi Xiao Bai Chai. Don't let the picture fool you – you'll not be getting a small plate of veggies masquerading as an atas starter. Nope. What you get are 3 large stalks of xiao bai chai, halved and gently cooked in Dashi stock. An interesting take on a local favourite (if you're weird like me and love veggies), suitably light and crunchy with a hint of saltiness.
Chicken Gyoza. Kanshoku Ramen has a few varieties of Gyoza. Unfortunately, only the chicken gyoza was available with the lunch set, which consisted of a choice of ramen, a drink and a serving of 3 gyozas.
It's lovely though. Most gyozas outside led me to believe that they were simply glorified expensive 'Jappo Guo Tie'. But Kanshoku Ramen's gyozas, with its thin crispy skin and its flavourful stuffing, actually tastes pretty good. The sauce that comes with it adds a nice little umami boost as well, though some may feel that it isn't spicy enough even though it looks like some kind of chili. I can appreciate where they're going with it though.
Black Truffle Edamame. Another interesting take, this time on a Japanese staple. Edamame tossed in truffle-d virgin olive oil, a little salt, and what seems to be chopped up Konbu, which is kelp that's often used in making Japanese style soup stock. I liked the earthy mix of flavours, with the Konbu adding a delicious crunch into the mix.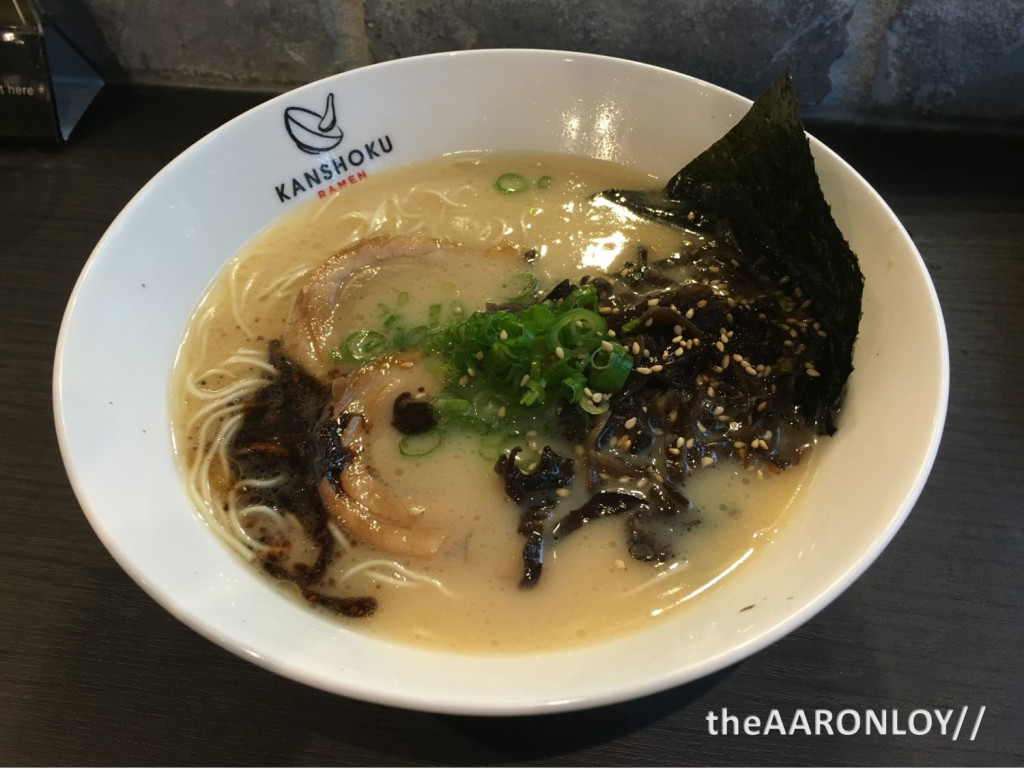 Noodles. From what I understand, Kanshoku Ramen actually makes their own ramen, I guess I can confirm since both times I went there, I had to take a bar seat, which looks into their room with all the noodle making ingredients and machinery left gloriously in the open for all to witness.
Ok, ok, I get it.
Unfortunately, I've not much to say about their noodles, other than that it's nice. It's thin, with a nice 'bite' to it. Best I can come up with. Could just be a case of playing a symphony to this cow though. Sorry.
Tried the 'hard' version with their Truffle Ramen at Kanshoku Ramen Bar (Orchard Gateway) though and that was pretty good.
Broth. I tried Kanshoku Ramen's tonkotsu (pork broth) ramen, with and without the black garlic oil.
In its 'Original' form, the thing that really stands out is how it's able to be aromatic and flavourful without being thick and rich. To me however, it has a 'pepsi' problem.
Let me explain: Remember the Pepsi challenge? Despite many saying Pepsi tasting better in blind tests, it didn't actually raise its sales. Most people still bought Coke instead of Pepsi. Turns out, Pepsi tasted better when it was just a quick taste, but people still preferred Coke when you had to drink it over a period of time.
And.. that's my issue with Kanshoku Ramen's tonkotsu broth. It's surprisingly tasty for a light broth, which is an achievement in and of itself, and a unique one in Singapore Ramen circles, but it isn't able to hold its flavour after the initial 'wow' period. Flavourful, but with little depth. A nice change for those of you who always found tonkotsu broths to be too rich though.
I prefer it with black garlic oil; It adds a more earthy, rounded and full character to the broth. But alas, it still isn't able to carry the flavour further enough. Can't do much with a weak foundation I guess.
Ajitama Egg. This little egg though. Who doesn't like an oozing eggy puddle of flavour to go with good ramen?
Char Siew. …..meh. It's neither here nor there. It's soft, but not exactly flavourful and a little too thin in my opinion. It was worse on my second visit; It was still soft, but somehow manages to feel a little dry as well. I guess consistency is an issue. I mean, it's much better than the rubbish from Keisuke, but still, one word comes to mind – Disappointed. (Speaking of which, you should try Sanpoutei's ChaShu)
Yuzu Lemon Tart. I'm not exactly a desert person. I mean, I'm probably the only one in the world who eats his chawanmushi as a dessert, but I somehow felt compelled to give this a try.
Hmm. I find it a little too…. 'tart' (don't kill me please). As in, the yuzu lemon comes out with a little too sharply. But it is refreshing. Would be even better if they could find a way to round out the tartness in the tart.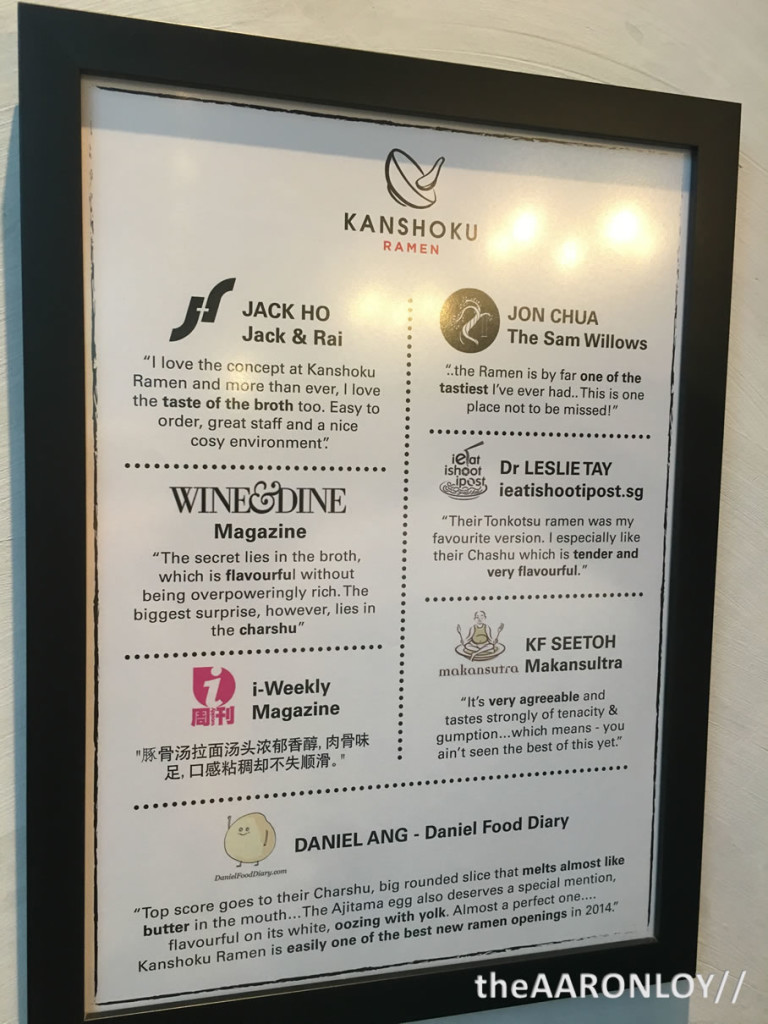 Value. If there's one thing Kanshoku Ramen has in spades is its value. This is especially true when you order their sets and consider the servings given for the appetizers. Expect to spend about 1/3 less than most ramen establishments out there.
An Appetizing Tip. Kanshoku Ramen serves up your orders, including the ramen, extremely quickly, which does a little disservice to their wonderful appetizers.
So, to better appreciate these appetizers, I suggest that you either order your ramen later, or ask them to hold it, and then ask for for it after you're done, otherwise you'll not be able to taste anything, since the taste of the ramen broth will overpower everything.
Thoughts. I guess, the best way to describe Kanshoku Ramen would be 'Value for Money'. I love their appetizers too. I'm a little disappointed in their ramen and chashu however.
I mean, I read the reviews above, "…big rounded slices that melts almost like butter…". Really? Was I eating the same charshu? It was soft, round, but big and melty? For from it. And their ramen broth; It's good, one of a kind even, but not thaaat fantastic.
There are a couple of reasons why I'd rather not be invited to do a review. One of it is because I'm still a small fry, so that's not going happen anytime soon (heh..*sob*..), but most importantly, I'm not interested in how it tastes when it's specially prepared.
What I want is to see how it's like when their food is ordered by an average person on an average day. Think of PAP minister inspections, and then think of the end of the movie 'Burnt'. Also, I can't help but wonder if these reviewers were trying 'help' Kanshoku Ramen, because, well, it's our fellow countryman doing something audacious (relatively speaking, in Singaporean society)!
But of course, it could just be me overthinking it. After all, the taste of food is an extremely subjective.
Conclusion. While I like their appetizers, I'm not moved by their ramen and chashu. Unless I'm in the area with a craving for their edamame, or am with friends who'd like to give them a go, it's unlikely I'll visit again.
Don't get me wrong; I'm not going to avoid them because they're bad. It's just that, to me at least, it isn't good enough for me to be 'pulled' back.
That said, those of you who found the typical tonkotsu broth to be too rich may find Kanshoku Ramen's offering to be a surprisingly light and tasty alternative. I've not tried their spicy tonkotsu ramen, but it seems to be a hit based on some user reviews.
Also, their service is fantastic, and it's nice that they're lighter on the wallet than most ramen establishments. So if you're in the mood for some reasonably good ramen at reasonably prices do drop by and have a look.
A tad overrated, but still a must try.
More Info.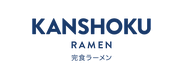 The Metropolis
9 North Buona Vista Drive #01-18, Singapore 138588
Tel: 6684 4033
Opens: Monday – Friday, 11am – 9pm
Closed: Saturdays, Sundays & Public Holidays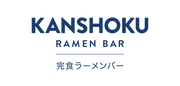 Orchard Gateway (review here)
277 Orchard Road,  #01-06, Singapore 238858
Tel: 6384 4770
Opens: Daily, 11am – 10pm
Visit Sanpoutei for the latest updates:
www.kanshokuramen.com
www.facebook.com/kanshokuramen