Kanshoku Ramen Bar Review (Orchard Gateway)
I did a review for Kanshoku Ramen not long ago and I must admit, I didn't come away impressed. I even questioned the nature of all the excellent reviews surrounding it. You can read more about it here. But, alas, once my hard critical shell's been cracked, I'm, like most people, actually all soft and gooey inside. I think.
Anyway. How can I not want a fellow Singaporean to succeed?
I took note when I saw that they were opening the Kanshoku Ramen Bar at Orchard Gateway. Then there was also all this fuss over their new Truffle Ramen. So how? Time to go try lor.
Location. Kanshoku Ramen Bar is much more convenient than Kanshoku Ramen @ Bouna Vista as it's situated right beside somerset MRT at Orchard Gateway. I kinda like the setting as well actually. It's literally a 'hole-in-a-wall' and looks, well, like a bar.
Differences. The biggest difference between the 2 outlets is that Kanshoku Ramen Bar has a simpler menu and slight differences in value offerings.
The first thing you'll notice is that there isn't any 'value meals' anymore, just straight forward a la carte selections. There's also fewer items here; I don't remember seeing the gyozas (correct me if I'm wrong).
Some of the portions here are smaller too. I ordered the Truffle Edamame expecting the same pile of yummy soy beans I got back at The Metropolis, but then the bowl pictured above appeared. It's the same price, but is easily half of what I got previously.
I'm not sure if they've adjusted the portion sizes for both outlets or if it's just an Orchard Gateway thing since the rental here is higher. That would also explain the lack of value meals here. But Orchard Gateway isn't exactly a highly sought after retail space.. so….
Anyway. I'm assuming that the Ramen portions are the same.
Truffle Ramen. I love dry, oily noodles. Aglio olio. Scallion oil noodles. Mee goreng. There's something beautiful about its simplicity.
I actually tried Uma Uma Ramen's Truffle ramen awhile back. Don't remember having a good impression of it. It just tasted like truffly tsukumen ramen. It didn't pull me back for more.
Kanshoku Ramen Bar's Truffle Ramen (only available here) is refreshingly different however. All they did, it seems, was to take their truffle edamame and switch out the soy beans for their ramen… which is a good thing apparently.
What you get is a delicious bowl of truffly simplicity with Kanshoku's signature lightness, which is made even better when paired with their 'hard' ramen as the flavour canvas.
The chashu is just as disappointing as before however. Thin, dry and an unfortunate distraction from the flavourful Truffle Ramen.
Conclusion. The value you get here isn't as good as the outlet at The Metropolis with the lack of value sets and smaller serving sizes for some of their dishes. Despite that however, it looks like there are 2 reasons for me to go back to Kanshoku Ramen now: The more convenient location at Orchard Gateway, and the Truffle Ramen. Definitely something to try if you like dry, simple, yet flavourful noodles.
More Info.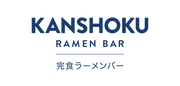 Orchard Gateway
277 Orchard Road,  #01-06, Singapore 238858
Tel: 6384 4770
Opens: Daily, 11am – 10pm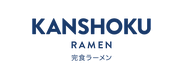 The Metropolis (review here)
9 North Buona Vista Drive #01-18, Singapore 138588
Tel: 6684 4033
Opens: Monday – Friday, 11am – 9pm
Closed: Saturdays, Sundays & Public Holidays
Visit Kanshoku Ramen for the latest updates:
www.kanshokuramen.com
www.facebook.com/kanshokuramen