Walked by Laksania when it was still at JCube and thought, cool, looks like someone's creating a new concept based around the venerable Laksa, then I saw this article a few months back, saying they were a social enterprise struggling to make ends meet due to rising costs.
A social enterprise hiring those with mental/physical disabilities? A new chic concept based on Laksa? Naturally, that made me want to give it a try. Finally got the chance to do so a few days back. The menu was interesting because it had quite a few different types of laksa served in different ways as well, however, since this is my first time, I thought I'd just try the basic menu first. And sorry for the photos… I forgot to take the snap shots before I started eating XD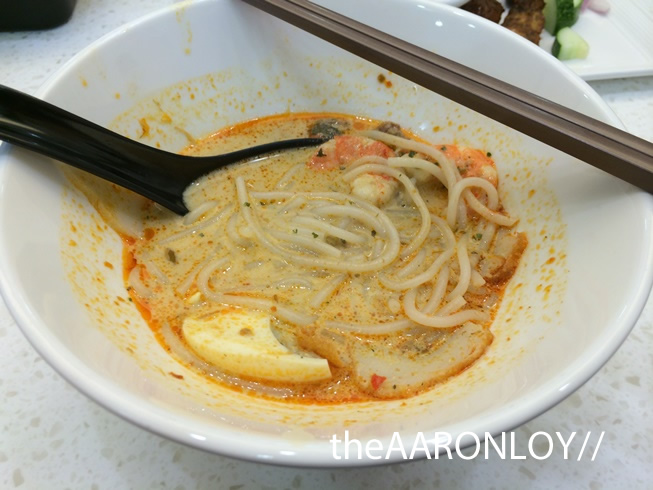 Singaporean Laksa
There are 2 sizes for the Laksas. Got the standard for $4.90. Can't say it was fantastic. Can't say they were generous either. Just 2 small prawns, half an egg, some hum aka cockles (THIS dish has hum, Mr Lee Hsien Long) and a few slices of fishcake.
It's too little for $4.90, even if this isn't from a hawker store. I'd rather they charge $5.50 and give about 20% more. The bowl they used is 'V' shaped, if they used a bowl of the same diameter but with a rounded bottom instead, like traditional bowls, it would have been just right. They have a larger version for $8.90 (will have to confirm this price), which you might want to get instead if you're the type that isn't filled by the normal hawker serving sizes.
As for the taste… it's absolutely forgettable. It didn't even come out hot. Let's just say I wouldn't be coming back for Laksania's Singapore Laksa.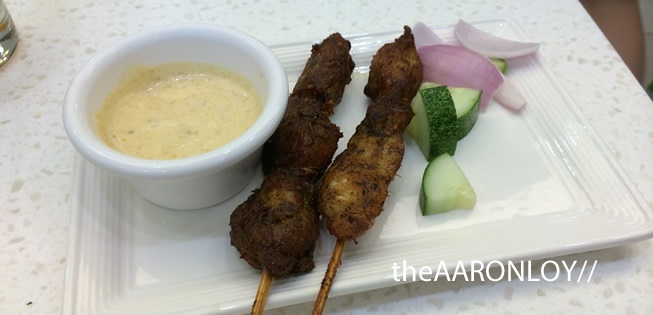 Chicken Satay
There's 3 per serving… I ate one before I took the photo. Pai sei lah.
At $4.20, or $1.40 per stick, this isn't exactly cheap. Even $1 per stick is kinda pushing it for a cafe/mini restaurent setup. However… just take a look at the satay. They're not the typical scrawny pieces of meat on a stick… those are proper chunks of chicken. So, they're reasonable priced considering how much chicken you're getting… and they're fantastic.
Fresh, juicy and aromatic, putting it into your mouth, tearing it away from the stick and then chewing on these hunks of satay is actually a pleasurable experience. As for the dip, it's not the traditional peanut type sauce you usually get. It's like a fluffy satay-curry-mayonaise kinda thing, and its flavour pairs perfectly with the wonderfully marinated chicken. Different, but in a good way. I can actually taste it while typing, lol.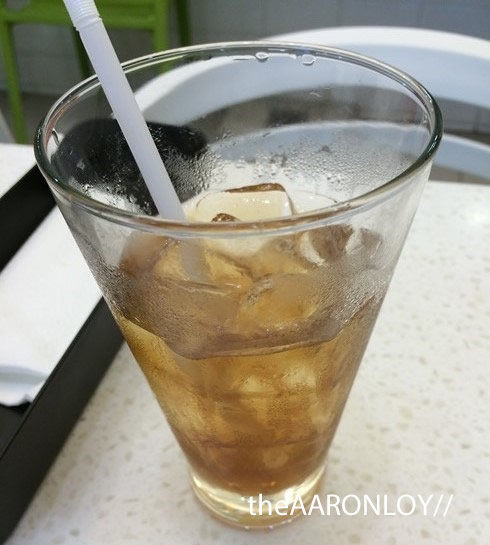 Drink – Cold Lemongrass Tea
This. I. Erm…
Let's put it this way – I've drunk all sorts of medicine, western and eastern, some weird, some delicious, many extremely bitter, and I've literally never had any of them make me feel like puking. This drink however, really. Ack. And it's not like I've never tasted Lemongrass before. I've had Lemongrass teas and jellies, and they were usually great, but this one is sh.. poo. Not to mention it's bloody expensive. A $3.50 for a standard tea that's not a fancy cocktail? Cinemas are known to have ridiculous prices, but even Golden Villages' fizzy jam cocktails costs $3.80 each.
$2.50 would be just about right.
Conclusion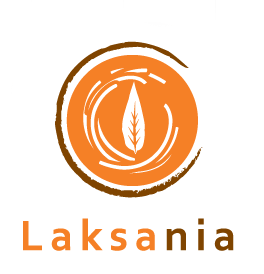 I applaud the rise of social enterprises… but I'll totally despise any enterprise who uses pity as a reason for their existence. In other words, a social enterprise is, at the end of the day, still an enterprise, and this case, a cafe/restaurant  that specialises in Laksa. This is a for-profit enterprise mind you, not a charity. So, Laksania should be attracting and keeping customers based on their service and product, Laksa, and not because they're hiring the mentally and physically disabled.
There is where the cynical side of me comes in. Was the article about Laksania really about the difficulties they're going through? Or was it a publicity stunt to induce pity amongst the readers, taking advantage of the kindness of everyday people? I sincerely hope not.
That being said, my first experience with them however, points to an inferior primary product, the Laksa, being the source of their difficulties. To be fair, I've not tried their other Laksas, which seem quite interesting, but honestly, if nobody knew that this was a social enterprise, I doubt there will be many return customers. Word from some friends also point to a sub-par makan experience… not a good sign.
I wonder if they should change their name to 'Sataynia'.
But, maybe I'm too harsh. Like I said, I've not tried the other Laksas (Laksa Pasta, Laksa Hotpot, Kalantan Laksa, etc.), which are create creative, and I may find something that I really like. I guess I'm just very disappointed… I mean, I expect a Laksa Specialist to be able to get the 'Original' Singaporean Laksa right. I'll definitely be back for the satay though, and to try the others stuff.
In the mean time however, I suggest you with a few friends, so that each of you can order something different and try our all the different menu items, and yes, on top of the Satay, which is a MUST TRY, order the Singapore Laksa and Lemongrass Tea as well, just to find out how bland, and bad, they are, respectively. Instead of patronising because you want to support the physically and mentally disabled, I sincerely hope that you can find real reasons (i.e. dishes/service you really like) to return as a loyal customer of Laksania, making them a proper enterprise worthy of praise.
Laksania's Details:
Website:  www.laksania.com
Facebook: www.facebook.com/pages/Laksania/229393120459035
Bugis+
201 Victoria Street
#04-04
Singapore 188067
Tel: +65 6636 9776
JEM
50 Jurong Gateway Road
#03-09
Singapore 608549
Tel: +65 6734 8908
Information accurate at time of posting.