Top 5 Reasons To Choose Viewqwest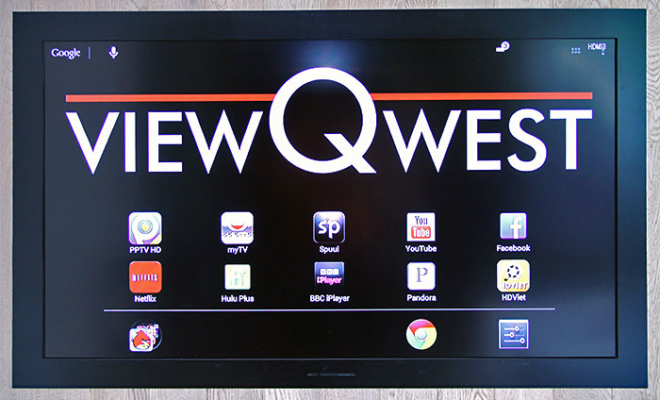 This is not a sponsored article. In fact I wrote this before I became a reseller. Became a VQ user in March'14. Joined as a reseller in July'15 because of my positive experience. Affiliate links are used here; I get a small cut, you skip the pcshow crowds and get the best deal.
In this series:
Top 3 Reasons to Avoid Viewqwest
The full Viewqwest review
Too lazy to read the full review? Here are my 5 reasons why you should choose Viewqwest as your Internet Service Provider (ISP)
1. Performance and 2. Reliability

An Active Infrastructure Company that owns their own bandwidth instead of buying wholesale from others
No Traffic Shaping
No Bandwidth Throttling
Latency Based Routing
Single Digit Ping for Local Gaming Servers
With control over their own network infrastructure and no behind the scenes shenanigans like traffic shaping and torrent bandwidth throttling, Viewqwest's is the perfect service provider for the uncompromising power internet user.
3. Service
24 Hours Technical Support
Competent and Professional Staff
Plan Updates

A good way to see how a company's performing on the customer service front is to see how people respond when they make mistakes. Some companies get complaints, even when they do the right thing, while others get compliments and support, even when mistakes are made. As you can see from the screenshot above, Viewqwest belongs to the latter, reinforcing the quality of their service.
24 Hours service from competent staff also means that you can expect your problems to be attended to even when everyone's asleep. No more waiting till business hours just to get your internet lifeblood fixed.
Free consultations are also available for existing subscribers to help you optimise your home's network. Just set an appointment and voila.
Also, as packages improve, you'll be automatically upgraded without any fuss. When I first started, I was on the 300mbps package. My 2 year contract isn't even up and I've been upgraded to 600mbps, and just recently, 1Gbps, following updates to their $65/month plan!
Oh. And did I mention that they do take care of existing customers? 😉
4. Convenience
24 Hours Technical Support
'Plug and Play' DNS Service (for overseas content like Netflix, BBC iPlayer and PPTV)
Full Bandwidth 'VPN' with no data speed/data caps
No VPN Server Searching Required
US Netflix still works on Freedom DNS
Watch your favourite overseas content with no setup required. With no data and bandwidth caps, and with no constant need to look for the best performing servers, it's truly a plug and play VPN experience.
Still having some minor problems at 3am though? Just give technical support a call and it should be solved in no time.
5. Offers
Latest Gadgets on Viewqwest Store
Subscribers Only Offers
The ViewQwest Online Store has some pretty good subscribers only offers for  various manly gadgets for the discerning IT Freak.
Probably the least important among the 5 reasons to choose Viewqwest, but I'm not going to complain when I can, for example, buy the monstrous Asus RT-AC87U Router for $359 instead of the usual $399 (price accurate at time of writing).
Not convinced? Too good to be true? Check out the top 3 reasons to avoid Viewqwest, as well as the full Viewqwest review.
Found this article useful? Skip the crowds, Click here or the banner for the latest offer.