Where to Buy Casio Watches in Singapore – G-Shock, ProTrek, Baby-G, Edifice, etc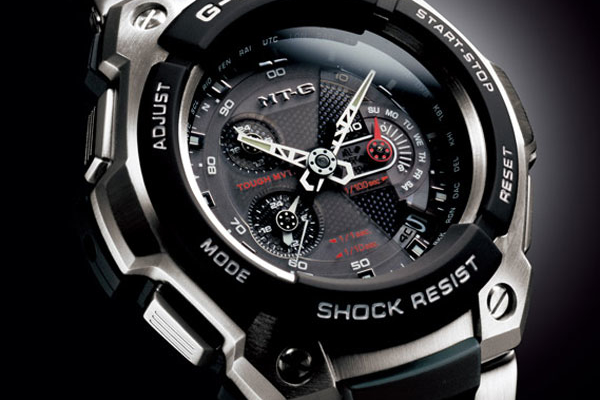 (Long winded story, if you just want the locations, skip to the bottom)
*Update – I bought the PRW-3000T-7. Retail price = $599, bought it for $389. No amazoning required. With warranty. Awesome!
The last couple of years have brought to many wonderful places for hikes and treks. Most of them are in neighboring Malaysia, so it's not the super hardcore mountains with -100 degree c temperature types.
During a recent trip to Taiwan though, an old group of friends and I were supposed to give a proper hike up Snow Mountain (雪山) a shot. While we had to put it off because of the weather (lesson learnt – winter's a bad time if you're not local), it created in me an interest for rugged outdoorsy type watches that had things like a built-in thermometer and compass. As a result, I've been eyeing the Casio ProTrek PRW2500T-7 (7 = Titanium version) for a couple of months.
There are 2 similar versions, where one had the ability to sync with atomic time broadcasts (models starting with PRW, in this case, the PRW2500T) and the one without (PRG-250T-7). In every other aspect, they are exactly the same. The PRG model is cheaper of course, because it doesn't have the ability to sync up with atomic time broadcasts. Even then, the last time I checked, the retail price in Singapore was S$569. A quick check on amazon told me that I could have the more 'expensive' PRW version for about S$400, inclusive of delivery.
The mark-up in Singapore, as usual, is ridiculous.
I didn't need it urgently, so I kept this at the back of my mind, until recently, when I contemplated a trip up to Mount Bromo in Indonesia.
But something held me back. Something told me that, you know, there could be other places (like the infamous Mustafa Centre) where one could get Casio watches at a much lower price. A search online and a couple of forums later, I settled on 2 places to check out: Mustafa Centre and The Bencoolen.
My trip to Mustafa was a bit of a disappointment because they only had a few ProTrek models left. Even so, it might be a different story for you, depending your preferred model or the time at which you're reading this, so do check it out.
The Bencoolen though, bore some fruit. So, the retail price for the PRG-250T-7 in the retail stores were going for $569 right? Guess how much you could get it for there?
$550? Nope.
$525? Lower.
$500? Not even close.
$450? Warmer….
$400??? Nope.
I got quotes for between S$370 – 380. Payment by Nets or Cash.
Yeap. Huge difference isn't it?
I suspect these are the prices retail stores get from distributors, or somewhere close to it. What matters for us is that we can get about 30% off the retail price. And these are legit sets, brand new, with local warranty. Do note that I just checked for 1 model and that the discount % may not be the same for the others. It would be safe to say that you'll definitely it cheaper at these locations though.
As a side note to those who don't understand why such businesses seldom accept credit cards – it's because such services costs them money. Yeap. Why do you think companies like Visa and Amex exist? Where do you think you're getting your rewards from? From the fees they charge retailers when they accept these cards. Nets is fine because the fees are relatively low, so many merchants still accept it. Just know that you get more savings this way, so don't blame the merchants.
So, where to buy Casio Watches like G-Shock, ProTrek, Baby-G and Edifice in Singapore?
@ The Bencoolen – recommended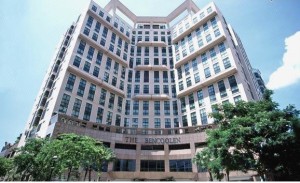 180 Bencoolen Street S189646
Opposite Albert OG, across the road from Sim Lim Square and Burlington Square. It has lots shops selling dry goods and crystals as well. The stores I checked out are on the 1st floor.
@ Mustafa Centre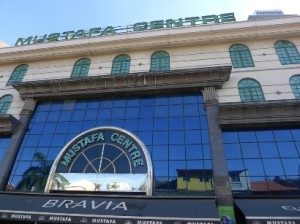 Mustafa Centre, 145 Syed Alwi Road, Singapore – 207704
About 5 minutes walk from the nearest MRT station, which is Farrer Place along the North East Line (Purple).
It didn't have the stock I wanted when I was there, but they have a buttload of models on sale, so they may have what you want. From what I hear, no issues with credit card payments but from what I saw, the price may not be as good as what you can get at the Bencoolen.
Do share what you managed to hoot in the comments below!