Who Should Be Ashamed, Mr Lee Hsien Loong?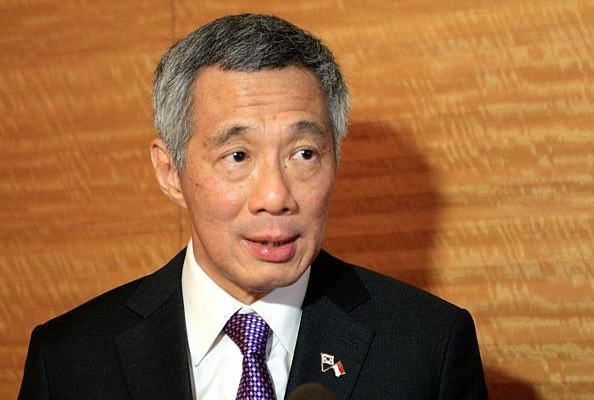 My comments, on Lee Hsien Loong's post about xenophobia, lest it be deleted.
——–
The protest is a disgrace. But who caused it? It's you Mr Lee. You lowered the standard Singaporeans and how they feel in Singapore.

As for the world? The world empathises with the people of Singapore you ignorant fool. I'm sure you don't only read ST yes?

I welcome foreigners. I know we need foreigners. I even do things like apologise on behalf on Singaporeans on Jollibee Singapore's facebook page. Heck, I even agree with some of your reasons for bringing them in.

..And yet the truth is out there for everyone to see; In a span of only a few years, 40% of Singapore are now Foreigners. Practically HALF of the country has been taken over. If you have a family of 6 and you suddenly have 4 more strangers in your home, permanently, as members of the house, even if you're super welcoming, open minded, etc, you'll feel like your family's space has been violated.

There's a difference between taking bitter medicine and having foreign entities shoved down your throat too quickly.

Lee Hsien Loong, you should be ashamed of yourself. You should be ashamed of staying ignorant, only looking at numbers and not understanding what they represent. You should be ashamed of yourself of not listening and understanding your people. You should be ashamed of calling those who feel violated and voicing their frustrations trolls. 

You should be ashamed of yourself for making the people of Singapore feel like they're no longer at home.

Your predecessors were hard, even controversial, when it comes to policies. Many Singaporeans complained and whined, but ultimately accepted because many could see that it was really bitter medicine. You on the other hand, Lee Hsien Long, have misdiagnosed a problem and refuse to take responsibility of your actions.

You should be ashamed of yourself.

All the previous prime ministers will be remembered as flawed individuals who tried their best. You will be remembered as the stubborn fool who crushed the heart and soul of Singaporeans.

And you know what's the best part? You couldn't even pull this off properly. You expected the foreigners to come and and sleep on the streets. You expected them to walk around and not take public transport. You didn't apply common sense to your numbers (from your supposedly brilliant mathematical background.. good math + bad application = ? ).

Even now, the questions are at the back of the people's minds. What about the roads? They are already jammed up as it is. What's the point of having more buses when the roads can't take them? What about the MRT? Yes, more trains, but on the same tracks? The trains are already slowing down, so we'll have more trains but it will become the MST (Mass Slow Transport)?  Why is everything so expensive in Singapore? Why aren't our salaries rising (you're selling skilled labour at discount prices) ? What about our jobs?

Oh wait. I forgot. Your generation of ministers can't seem to get over yourselves and are not familiar with life. You don't know that when you do a good job, people won't shower you with flowers. You don't know that if you do something wrong, people will be critical. 

So let's make this positive then.

Well done for standing on the successes your predecessors and assuming it was a job well done on your part. Well done for totally screwing up Singapore's infrastructure.

Well done, for being the first PAP regime to make all Singaporeans feel alienated in their own country.

Let's give give Mr Lee Hsien Long and his entourage a round of applause people.

* clap * clap *
Food for thought – We have celebrated festivals of other countries before. I'm even sure many have celebrated foreign national days together as well. But why are Singaporeans rallying against this? This is a very Un-Singaporean behaviour. Why do this? Why now? And why did this happen on your watch, dear Prime Minister?
Coincidence?
—————
Not conclusive of course, but just to emphasize my point on your deliberate ignorance and the world empathizing with Singaporeans… (if you haven't noticed, deleting this kinda works against your own rhetoric. Shameful. It's always amusing to see the world's highest paid politicians making amateurish mistakes like this)