What Does Gangnam Style Mean?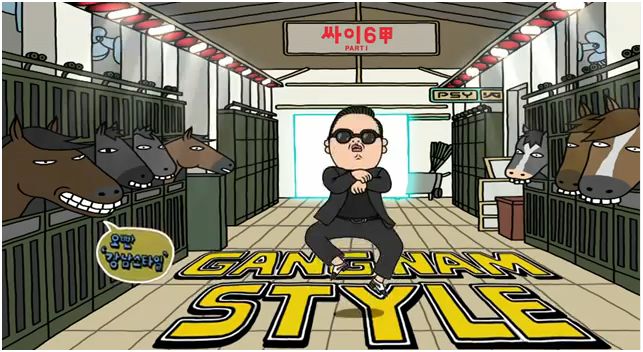 Ok. Never thought I'd be posting something like this when I put up the 'Music' category, but oh well, Gangnam damn addictive eh?
I know some of you can't stand it though.
TOO BAD.
MuahahahHHAhahAhHAHA!
So…
What the hell does 'Oppa Gangnam Style' mean anyway?
From what I can gather…
'Oppa' = 'Big Brother'
Apparently, 'Oppa' is what the ladies would say to address somebody as an 'older brother'. Seems to be a bit like 'Onee-San' in Japanese or 'Da Ge (大哥)' in Chinese. Do note that only gals use this. Guys use 'Hyung' instead of 'Oppa'.
Gangnam 
Gangnam-gu is 1 of 25 districts that make up Seoul, Korea, and it's supposed to be one of the most affluent. I guess it's a bit like how we use Orange County in the US or '6th Ave' back in Singapore to say that someone's from a 'richer' neighbourhood.
'Oppa Gangnam Style'
When you put it all together, it's basically like you trying to impress a girl, by saying that 'Hey, your big brother here is rich/sophisticated'.
So, there you go. It's a very hip and annoying way to impress a gal I guess. It helps to know the lyrics as well.
Ey…But…Horse Riding?
Erm. People who tend to ride horses and stuff tend to be more affluent? Think polo. Best I can come up with. Heh.
Lyrics here: Gangnam Style English Lyrics and Pronunciation
Reading Deeper into 'Gangnam Style'
So now you know its meaning on the surface…but did you know it's really to poke fun at Korean culture? Under its cheery veneer, it's actually a very stinging commentary about some aspects of Korean culture.
It's a wordy but interesting read, check it out here: Gangnam Style, Dissected