Far East Voucher Groupon Discount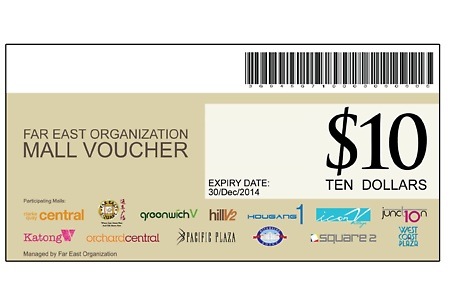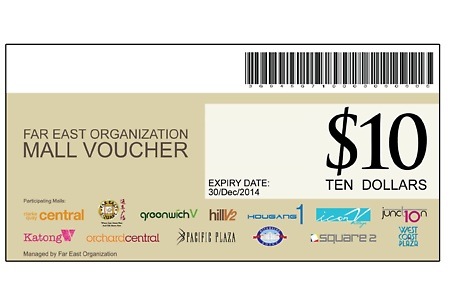 One big problem with having particular tastes is… gifts.
On one hand, you're extremely grateful when you receive your gift, regardless of where it came from. On the other hand though, you're thinking to yourself, "but that's not what I wanted….".
It gets even more awkward when it comes from the important people in your life, i.e. family and friends, right? Again, you're grateful, but you also don't want to inadvertedly insult them by bringing it for an exchange, etc.
I mean, like, wah lau, people are already complaining about 'small' wedding ang paos.
So how?
Cash lor.
I try to let people know that I'm grateful, and that I don't need gifts. But, giving is always a good thing, and for someone to give, others must be able to receive, yes? So I always suggest a meal, cash, or cash vouchers instead.
And it's not for myself, it's for everyone else too. The occasion doesn't matter. It could be a baby shower, house warming, birthday, etc. Then we have to remember that there are those who are too pai sei to make requests for specifics.
At the end of the day, they'll know what's best for them at any given moment, that's why I always give cash/cash vouchers whenever possible.
There's only 1 better way to treat the people who are important to you, and yourselves of course, and that is to get said vouchers at a discount.
Ladies and gents, buy almost anything at all Far East malls at a 10% discount with the Far East Voucher Groupon discount.
$90 for $100 (10x $10) worth of Far East Cash Vouchers, which can be used at all 13 Far East Malls at most of their stores. Their malls include:
Clarke Quay Central
Far East Square
Greenwich V
HillV2
Hougang 1
Icon Village
Junction 10
Katong V
Orchard Central
Pacific Plaza
Riverside Point
Square 2
West Coast Plaza
See the full range of participating stores here.
Important note about the terms and conditions: Not valid for use at money-changing facilities, top-up card machines or any form of top-ups, transactions in relation to car parking, purchase of cash cards / gift vouchers / membership / insurance / travellers cheques and payment of bills at any participating outlets, and purchases from atrium fairs and / or pushcarts, unless otherwise stated.
So no topping up of cash cards, starbucks/coffee bean membership cards, etc.
Also, this batch of Far East Vouchers expire on 29 February 2016.
Still great for things you usually don't get a discount for though, like buffets and groceries!
Click here to get them before the offer ends!