Sony Walkman Z First Impressions – O.O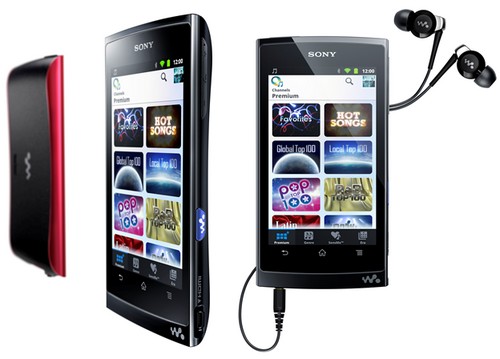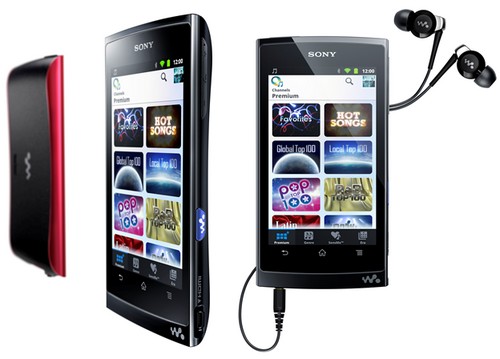 *Read my review here: Sony Walkman Z Review
No seriously, that was my first impression when I went to check out a live demo set today.
My eyes were like that: O.O
It's huge!
And that would be a problem for me.
I have no intention of using it to watch videos and surf the net. As I travel, I usually hold my old Walkman X together with my iPhone in my hand.
Needless to say, it felt a little awkward holding it in that setup.
Then you have that walkman thumb button at the right side of the device which brings up the music controls whereever you are. It's actually a great idea, but it's clearly optimised for use when you're holding it with your right hand.
I usually hold it with my left and navigate with right, so the grip is such that you're bound to press that button with either your index or middle finger. Will need some getting used to.
Speaking of buttons, they felt like crap. It's tight with no tactile feeling at all. As for the build quality, it's good but nothing to shout about. I preferred the Walkman X in this aspect. When you hold the X, it screams of quality.
The screen was beautiful though, videos and games looked fantastic. Navigating was a very smooth experience and the Walkman 'app' was easy to use, very nicely optimised for a touch screen system. You'd be at home if you've used a walkman before.
The sound? I'd say that it's even better than the X, as it should be. In the X, low notes could sometimes end up getting muddled especially when it was boosted. No such issues with the Z so far. The soundstage was open and clear. Lots of depth, lots of feel, very well rounded and a little on the 'warmer' side.
I was pretty much set on ordering one from Japan until I saw how big it was. It's not good or bad, but I don't need a large screen.
Why Japan? Because the NWZ-X1070 64GB model is exclusive to Japan.
Looks like I'm gonna hold back for a bit before taking the bite.
Links:
Sony Walkman Z Hong Kong (Online Store)
Previously: New Sony Walkman Z – Finally in Singapore!
Next: Sony Walkman Z Review