Sony SRS-X11 Review (Wireless Bluetooth Speakers)
(I approached Sony Singapore and they kindly provided the demo units for review)
I'll be honest. I was never really a big fan of Sony Speakers.
My mantra for Sony sound products was – "If it processes sound, it's good, but if it made sound, avoid". This is especially so for products prior to 2011. There were a few notable exceptions (which were outstanding and class leading), but for the most part, Sony speakers were overly expensive crap.
Ever since Kazuo Hirai took over as Sony's CEO however, I've noticed a positive change in their speaker products.
If you've been following me on youtube, you'll notice that I've done quite a few portable speaker reviews. So I thought, why not give Sony a try? The SRS-X11s look really cute, and 2 X11s could be paired wirelessly? Now that's interesting.
Build Quality
Unlike most other electronics, heft and weight is actually a good sign when it comes to speakers, and the SRS-X11 doesn't disappoint.
It's small, reasonably weighty, well put together, and it feels like a solid, well made product when it's in your hand. I also love the smooth matte rubbery surface. The buttons can be a little plasticky, but that's a small thing really. Overall, it looks clean, sharp, cute and sophisticated, as expected from Sony, really.
Let's hope this is a good sign of things to come.
Operation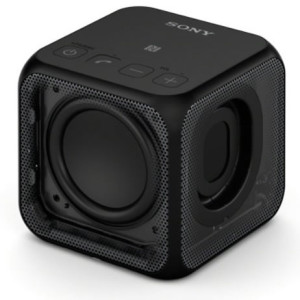 Operating the X11 is extremely straightforward.
You have 4 buttons at the top –  power/bluetooth pairing, picking up calls, and increasing/decreasing volume. The NFC point is here is well.
At the back, you have a 3.5mm jack for stereo cables, a micro usb connector for charging (12 hours battery life), and an 'add' button, with simplifies the pairing of pairing 2 speakers together. All you need to do, is press the 'add' button when the other X11's nearby.
Once paired, the 'add' button is used to change the polarity of the sound, flipping between left, right or both. The current setting is indicated with little LEDs at the bottom. The other speaker changes automatically to match – when you set 1 speaker to play the 'left' channel, the other automatically switches to playing the 'right' channel. Switching one off even switches off the other.
Sound

This is where things get interesting.
I would love to simply declare straightaway that the SRS-X11 has the best sound for it's size, blah blah blah, but that's not the case. It's not so terrible that it should be written off as well however.
I think the best way to sum the X11 is this: Quantity over Quality.
Let me explain: Forget about what they say about having a '2.1 channel 10 watt output…etc'; The X11 doesn't have the best sound quality. What it lacks in audio finesse however, it makes up for in the size of the sound stage. So, while the X11 is not great for appreciating nuances and quality, it's fantastic for filling a local area with sound. This ability is made even more apparent when 2 X11s are paired together.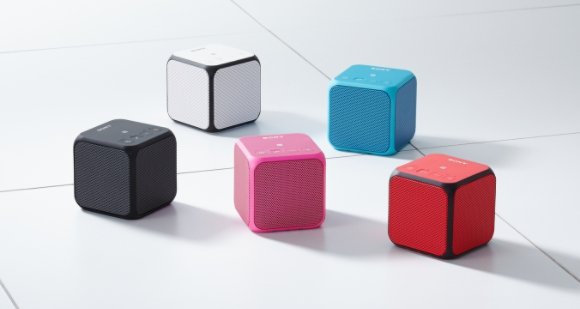 Conclusion
The little speaker that can – while a little lacking in audio quality, it makes up for it in the size of the sound stage. Perfect if you're looking for something tiny  and long lasting to create a fun, musical atmosphere with. Even better as a pair, naturally, especially with the little touches that make the SRS-X11 an easy little toy to play with.
Where to get:
Sony SRS-X11 in Singapore: Sony SG, Lazada SG
Sony SRS-X11 on Amazon: Amazon US, Amazon CA, Amazon UK, Amazon DE, Amazon FR