Sony Ups the Ante: New Full Frame Cameras and E-Mount Lenses
Sony's really pushing the envelop this time round with the announcement of some frankly killer cameras and sorely needed E-Mount lenses.
Full frame line-up: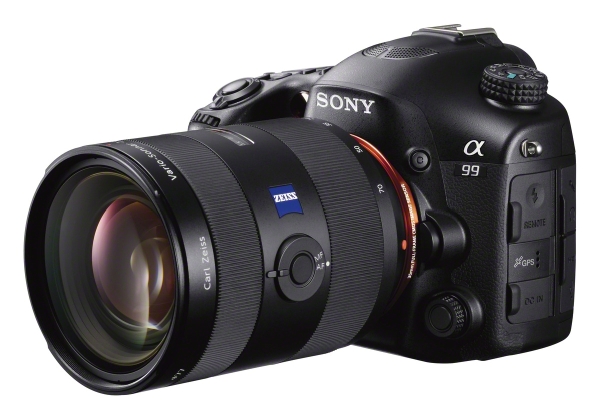 DSLR/SLT: SLT-A99
The world's 1st translucent mirror full frame camera. I'm sure many are relieved to see that Sony decided on a 24mp sensor instead of 36mp, which means better noise low light performance because each pixel on the sensor is able to absorb more light. In typical Sony shoot-themselves-in-the-foot fashion however, it does not accept the latest QXD memory card. Why'd they choose not to support a card that they're trying to hard to sell thmselves is truly beyond me. It does have dual SD/MS slots, so you can have a back-up, seperate your movies and photos or even have a duplicate copy.
They've also added quite a few features with video taking in mind, including mic-in and earphone jacks, raw HDMI output (while writing into your SD/MS card) and you see that small dial in the front? It's a silent click-less dial which is programmable, allowing you to change settings without unwanted noise creeping into the video while recording. Oh, it's got a standard hotshoe as well!
My predicted retail price in Singapore? $4299
a99 Presentation Video (SGNL)
a99 Intro Video (Sony Australia)
a99 Video Samples (Sony Australia)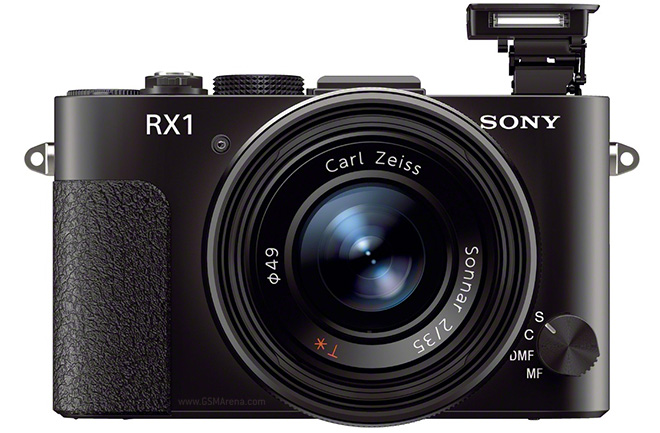 Compact: DSC-RX1
Sony got real ballsy with this one. It's a compact camera, with a full frame sensor! That's like, Leica territory right there. Then again, it comes with a Zeiss 49mm f2 lens, which is gonna be damn good for for protraits and street photography. I like how it's like a modern take on the traditional rangefinder design, where it still has the required dials and buttons, but it doesn't look like it came from the era of steam. At US$2799, it's not exactly cheap, but it isn't expensive either, considering how much Leicas ah. Ok, fine, it's a big like comparing a GTR with a Rolls Royce….but then again, the GTR is comfortable and can easily run circles around a Rolls. Plus, the RX1 is like 1/3 to 1/4 the price of Leicas. I'm excited about its potential. Not sure of the 'Cybershot' branding is fair though, this guy is a monster lol, though apparently not much bigger than the much talked about RX100!
I suspect its launch price in Singapore will probably be $4299 or $3999, though the former is more likely.
RX1 Presentation Video (SGNL)
RX1 Intro Video (Sony Australia)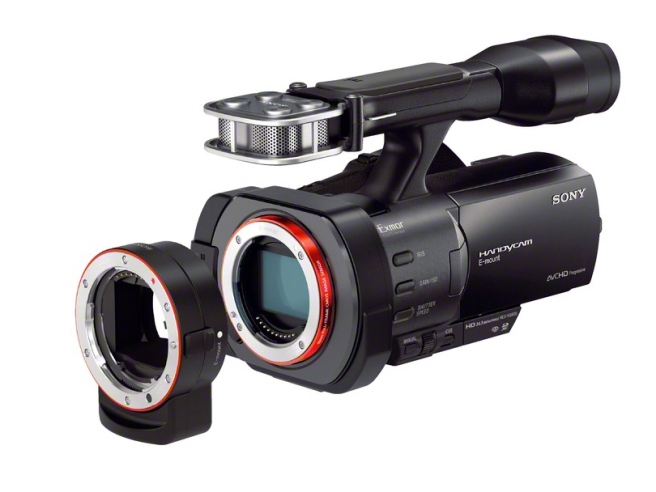 Video Camera: NEX VG900
A full frame sensor on a video camera based on the emount system. Many have discounted the possibility of a FF NEX camera because of the way the mount is designed, but this confirms that it's possible, just not with the current E-Mount lens line-up. It is launched together with a newly designed 18-200mm lens with powerzoom, which makes much easier to zoom when taking a video.
E-Mount Camera & Lenses: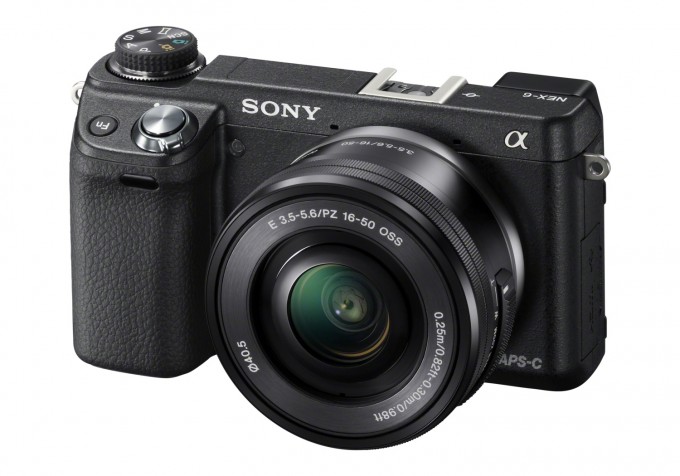 Interchangeable Lens Camera: NEX6
Pancake Zoom: SEL 16-50mm f3.5-5.6
Now, this was a camera that I was kinda asking for when the NEX7 came out, which was an a NEX model between th 5 and the 7, with an Electronic View Finder (EVF), but with a lower megapixel sensor. Turns out the NEX6 has the same EVF as the NEX7, which was a good surprise, and it comes with a 16mp sensor instead of the 24mp sensor. The NEX6 has another trick up its sleeve; one problem with normal mirrorless cameras is because it doesn't have a mirror, they can only use contrast detection, which is accurate but slow. The new sensor in the NEX6 has built in phase detection pixels, the same kind of detectors used in DSLRs for fast focusing, so you get the best of both worlds, focus that is fast and accurate. The control dial that allows you to quickly switch between different modes of the camera is a very, very welcome addition.
Then, you have the new 16-50mm pancake kit lens, which, when collapsed, is roughly 1/3 the size of the current 18-55 kit lens. This is a lens that the NEX system sorely needed. With this new lens, you can finally get a versatile and truly compact APS-C camera system that fits into your pocket. The 40.5mm filter threading is a little weird though, I don't even think Sony makes a filter at that size. 3rd party's the way to go then. Oh, and it comes with powerzoom, so you can zoom without needing to manually turn a dial on the lens, useful for zooming while taking videos.
I suspect the NEX6 with the new kit lens will cost about $1599 in Singapore, or, knowing how Sony SSEA works, it will be the body only for the first few months, at about $1399.
NEX6 + NEX Lenses Presentation Video (SGNL)
NEX6 Intro Video (Sony Australia)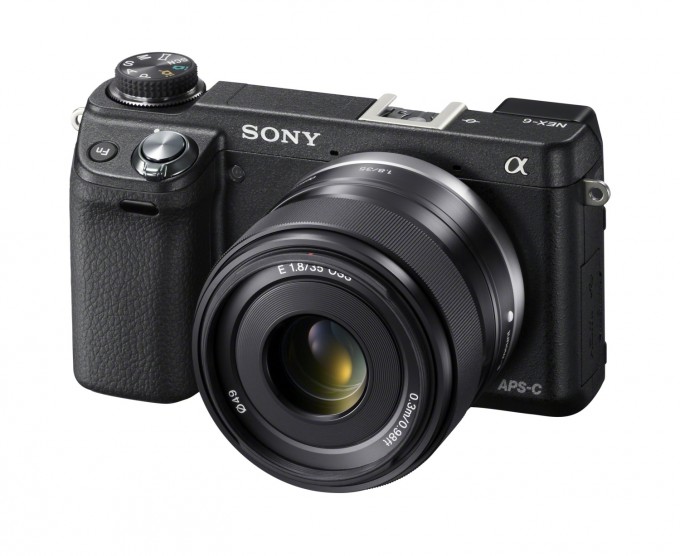 Prime Portrait: SEL 35mm f1.8
Another lens that the NEX system sorely needed. Previously, the only prime option that is smaller than 50mm was the Zeiss 24mm, which at S$1699, isn't exactly cheap. Now, with the 35mm f1.8, NEX shooters will finally have a native E-Mount lens that will be great for portraits and street photography.
My predicted launch price for Singapore is $699-799
NEX6 + NEX Lenses Presentation Video (SGNL)
Wide Angle Zoom: SEL 10-18mm f4
A new wide angle lens that goes all the way to 10mm for your super wide shooting needs. Could be going for S$1299 when it launches locally.
NEX6 + NEX Lenses Presentation Video (SGNL)
Looks like Sony's camera division is on fire, creating cutting edge products and addressing gaps in its existing portfolio while taking bold steps towards new horizons. Not only that, practically all major brands now use Sony sensors in most of their cameras now. Seems like the only division that's keeping the company alive really. The camera division ought to create an innovation, creativity and marketability boot camp for the management of the other divisions (I'm looking at you Vaio and Bravia) to attend.
In the mean time though, well done Sony, it's good to see signs of the Sony spirit coming back again.