Cheapest Way to Buy the Panasonic Lumix f2.8 12-35mm Lens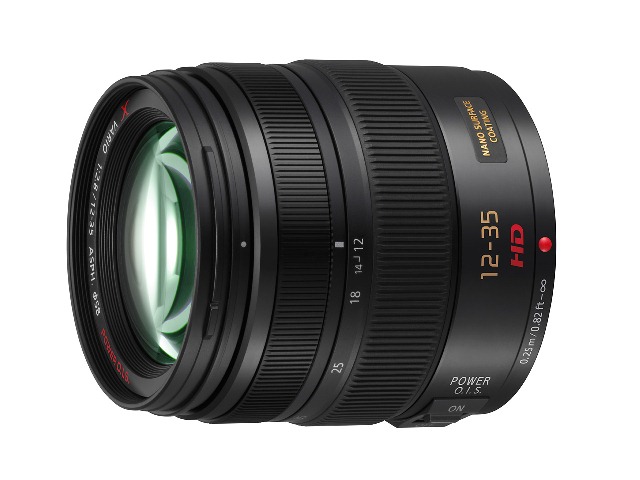 So after weeks of comparing lots of cameras, I decided to go with the m43 system with the new Panasonic 12-35mm as my primary lens.
It's a great weather sealed lens. It's also able to maintain a constant f2.8 aperture throughout its 12-35mm operating range so that you can get more light while getting some pretty decent blackground blur. Best part is because it's for the m43 system, it's small, barely the size of a fist.
It's however, not what you'll call cheap. Granted, similar lenses for APS-C and full frame cameras are more expensive, but it's also because they are much bigger. As Steve Huff mentioned in his review, though it should have been a little cheaper, it's still worth it.
I'm based in Singapore and the prices here range from about S$1600 to S$1850, depending on the store.
I wanted to get it cheaper though, and I found it. I bought it from Amazon Japan and shipped it home via Tenso, a Japanese postal forwarding service. At a listed price of ¥72,800, at the time of writting the converted price is about S$1180 / US$940. That's S$400++ saved or about US$300+ based on the US' retail price. I've noticed that the price fluctuate very occasionally, though it's usually stable at the lowest point, which is ¥72,800.
Also, remember to check to see if you need to pay tax for your country. In Singapore, imports above the all-in cost (including freight & insurance) of S$400 is subjected to GST. In my case, it amounted to S$87.20 and when the item arrived, I was given the option to pay by cash or cheque.
So my total financial commitment?
$1180 (Lens, free JP shipping)
+ S$31.50 (shipping to SG via Tenso)
+ S$ 87.20 (7% gst) = S$1298.7.
That's almost 20% off the lowest street price that I can find and because it's Amazon and Japan, I'm pretty confidant about the authenticity of the lens. I must admit though, I forgot how light the thing was and my heart dropped for a moment when I first got the package in my hand lol!
Taxes and Duties
Remember that each country is different. Thankfully, Singaporean import tax laws are simple. Some, like the UK for example, have so many layers I've given up trying to understand it. Just make sure you factor in the taxes so that you don't end up paying more than if you were to buy locally, which will render this exercise moot.
Check with your local customs office. I recently found DutyCalculator.com and its a great way to calculate the duties for many countries around the world.
Important: Warranty
Note that warranty for most items bought in Japan are Only Valid in Japan. From what I understand, this is part of the reason why it's slightly more expensive overseas as the cost of the 'free' international warranty is included. Because it's a modern item that's sold in most countries, you should have no trouble getting service for this lens should the need arise. I've checked with Panasonic Singapore and they will service it, with the standard fees of course.
Remember to take that into account. The way I look at it though, lenses usually outlast their 1 year warranty anyway, so the savings more than makes up for the lack of it.
Why I didn't use Rakuten
First, Credit Cards. Credit cards are not really popular in Japan. Most merchants use provide cash on delivery, bank transfers and a local cash paypal-like service. The merchants that accepts credit cards, however, only accept cards that have been issued in Japan. Trust me, I've spent weeks looking for merchants that accept international credit cards.
Second, which is linked to the first, is that Rakuten is not an actual store. It's more like a portal for merchants to connect with buyers, so payments are processed directly by the merchant, so you're at the mercy of their restricted payment options. Amazon JP processes payments themselves and they accept overseas cards, so its much more convenient.
How To Start
1. Open an account with Tenso. Don't worry about the Japanese address as they have a very thorough guide on how to key it in.
2. Order the item from Amazon Japan (Direct Product Link) and make use of the free delivery to send it to your Tenso address.
The English language option is at the top right hand corner for both sites.
That's it. My order took 7 days to arrive and it might have been faster if there wasn't a weekend. I was pleasantly surprised by that as I was expecting it to take 2-3 weeks.
I've not compared the prices of the other lenses but I hope this opens up another way to get the things you want at a lower price from a legit source.
Enjoy~