Sony's New Mirrorless Full Frame NEX Camera – Why It Might Work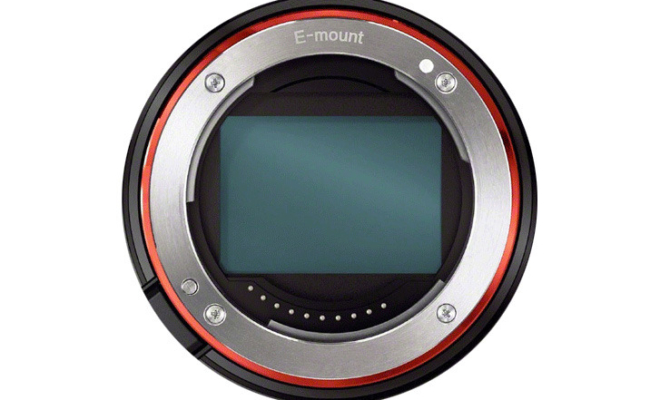 When the rumour mill started churning out news relating to a new mirrorless NEX camera that was going to sport a proper 35mm 'Full Frame' sensor, I thought – wut? How Stupid is that?
Think about it.
Of Comical Proportions and the Laws of Physics
One of the major complaints about current mirrorless APS-C line-ups like the Sony NEX is that the lenses are still big. To be fair, lens designers aren't being dense; It's physics that doesn't allow lenses to become smaller.
Actually, scratch that. You CAN make it smaller, but doing so require compromises. Take the new 16-55 pancake zoom lens for the NEX – It's what the NEX sorely needs; A small, compact versatile all rounder. The problem with that lens however, is a huge amount of vignetting, or a distortion that makes it look like you're looking out of a fish bowl. It's unlikely you'll see it because that problem is corrected in-camera. Such corrections are fine for mainstream lenses, but for uncompromising enthusiasts and professionals, such 'cheats' are a big No-No.
Because mirrorless cameras enjoy a smaller flange focal distance than their DSLR cousins (distance between the sensor and the back of the lens because there's no mirror), lenses for mirrorless cameras tend to be a little smaller (10-20%?), but having a large sensor means that these lenses are still relatively large.
I believe you can see where I was going with this. The current set-up is already straining the body-lens proportions a little bit, so having a sensor that's essentially twice the size of what the NEX is already using now is going to be hi-la-rious.
Then you have the issue of lenses. The NEX right now is very popular, thank goodness, so there are lots of 3rd party support for this camera with lens adapters and what-not, but in my humble opinion, it does highlight the fact that Sony themselves don't have a lot of lenses in their line-up. This is actually the main reason why so many people, especially the more seasoned hobbyists, hold back from the NEX system.
Sony tries hard to divert attention away from this by advertising the ability to use Alpha DSLR lenses on the NEX with an adapter (which is a good thing, but it makes it 'huger' in the process), but at the end of the day, there's no running away from the NEX's need for more high quality lenses… and that having a NEX camera with a larger FF sensor is going to require a whole new line of FF lenses to be created for it as well.
So, while the lens sizes is not a deal breaker for the NEX because it's surprisingly comfortable once you get used to the proportions, the thought of having even larger lenses seems to be pushing it too far. I was already discounting its chances of success in my mind. The presence of full frame fan boys who fail to grasp the fact that having a larger sensor will require larger lenses only reinforced the stupidity of the idea.
Enlightenment
The recent post on Sony Alpha Rumors about the possible launch of 3 Zeiss lenses designed for the (rumoured) upcoming full frame NEX camera actually made me think….
Maybe… I was thinking about this all wrong.
Let's think about it this way –
1. The NEX system was popular because it filled the gap between the photographer who wanted a full blown DSLR and the photographer who wanted a smaller camera, but still wanted a large sensor for better (bokeh-licious) depth of field and brighter, high quality photos.
2. The only real difference between a proper DSLR and a mirrorless camera is…you guessed it, the lack of a mirror. Everything else is the same. In film SLR and most Digital SLR cameras, you need the mirror for auto focus and to see what the film will be capturing. With many DSLRs now going the way of a digital viewfinder (whose benefits are starting to outweigh the cons), the only real reason for needing a mirror now is for fast auto focus (the light is reflected into dedicated phase detection sensors). Now, with phase detection pixels available on the light capturing sensor itself, there is really no need for a mirror any more.
3. Many, including pros, are starting to appreciate the convenience of having a high quality camera in a much smaller body. One of the main problems with FF cameras are its size – they're huuuge. So, by removing the huge FF mirrors, would they be bringing down the size of the entire body as well? Wouldn't that make FF cameras much more compact, like what it did to the APS-C cameras like the Sony NEX?
So.. Maybe.. This might just work.
Once you think about it this way, then it's only a matter of time before somebody decides to make a mirrorless FF camera, or even a mirrorless medium format camera for that matter.
Seeing as to how Sony's making huge headway into the mainstream camera segment and how the NEX created a whole new market for compact DSLR quality cameras, it's actually a good idea to go through this route, again, to upset the current FF incumbents, Canon and Nikon. I'm pretty sure there are people who will get a kick out of taking FF quality photos with much more compact cameras and lenses.
Well, all I can say is, good luck Sony, make sure you fire anybody who wants to add a proprietary Sony hotshoe, and please for goodness sake, if this is going to be your flagship mirrorless camera, add compatibility for your next generation, super fast, XQD memory cards as well.
…..I'll save that rant for another time.