Step 1 – Free Museums. Step 2 – Science Centre Overhaul + Subsidised/Free Entry?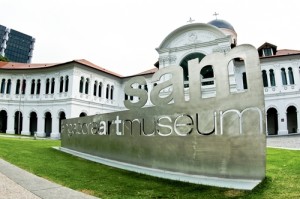 Starting in May, Entry to national museums and heritage institutions here will be free of charge for Singaporeans and permanent residents all year round, as announced today in parliament by Acting Minister for Culture, Community and Youth (MCCY) Lawrence Wong. Not only that, but $62 million will be used to help local museums build up their collection over the next 5 years.
Fantastic use of tax payers money, in my humble opinion. Much better than using it to fund undeserved salaries.
So, we have to give where credit is due. Despite the many missteps by the government, I actually feel that they have done a pretty good job in promoting the humanities and the sciences. While this project is a positive leap forward in promoting humanities in Singapore, I feel that more could be done for the sciences. Think about it… the Singapore Science Centre's been very quiet the last couple of years yes?
I think it's time for an overhaul.
This is especially so when Singapore has now decided that it should have its share of the space pie. We are going to need to update all the exhibits and create new ones that will inspire the next generation of scientists and improve the scientific literacy of our population. This should also help push our economy from a labour intensive one, into an economy that's focused on technological intellectual properties, allowing the economic output per Singaporean to be much higher.
Here's the interesting thing though: Back in 2008, a blueprint was announced to develop the Jurong Lake area into a 'Edutainment' hub. The other plans in the blueprint, like the development of the Jurong MRT area into a commercial hub is already underway (with the IMM renovation, Jem and Big Box, etc), but for some reason, nothing's been done about the 'Edutainment' facilities.
So, while that is being worked on (I hope), why not look at increasing the subsidies for the Science Centre, so that we can further lower ticket rates or even do away with it for Locals and PRs? I may be wrong, but it's my view that while it's nice to have an appreciation of the humanities, having a stronger driving force behind the promotion of science will actually create tangible returns in the future.