Best Boxer Briefs to Prevent Thigh Abrasion
In mandarin, I have, what we sometimes say, 'prospered'. 
Fat. I've become a fatty.
One of the most annoying problems to come with that is thigh abrasion.
I have pretty big thighs (thanks to some muscle), and I love taking long walks. It was not long before I started wearing out my pants, and my thighs.
How To Prevent Thigh Abrasion
1. Lose Weight
Ok.. ok.. sorry.. dick move. Really though.
2. Gels and Cream
I get that there are anti-abrasion gels and cream… but they're designed for intensive sports, like power cycling. Also, I'm not sure you'd want to apply something gooey in your pants every single day.
Ew.
3. Choice of Underwear
Probably the best approach is to find suitable underclothing that prevents contact between your thighs. I've narrowed down to 2 things: compressions shorts, and boxer briefs.
Are Compression Shorts Good for Preventing Thigh Abrasion
To be honest, I was never really a 'boxers' kinda person. Always worn briefs my whole life. The only thigh hugging attire I've ever worn before was compression shorts, so that was the first thing I turned too when I needed help to prevent thigh abrasion.
It made sense because most of them were made of synthetic materials, giving it a smooth finish, which, to my mind, means less friction, less wear & tear, and less money spent on replacements.
If you're going with compression shorts, avoid Nike Compression Shorts, they lasted a month before breaking down. Also, avoid Mizuno. I bought one for an emergency, and it was my most expensive purchase in my quest to prevent abrasion, yet it barely lasted 2 weeks before it ripped apart at the seams.
I ended up with Under Armour compression shorts I bought at a sale. Those would last about 6-8 months before the contact points get rough, then holes will start to appear about a month after that.
So, if you're going for compression shorts, go for the ones from Under Armour. I've found them to be well made, with a thicker material, which helps with the durability. They're reasonably priced too, especially if you can find them during a sale or at their outlets.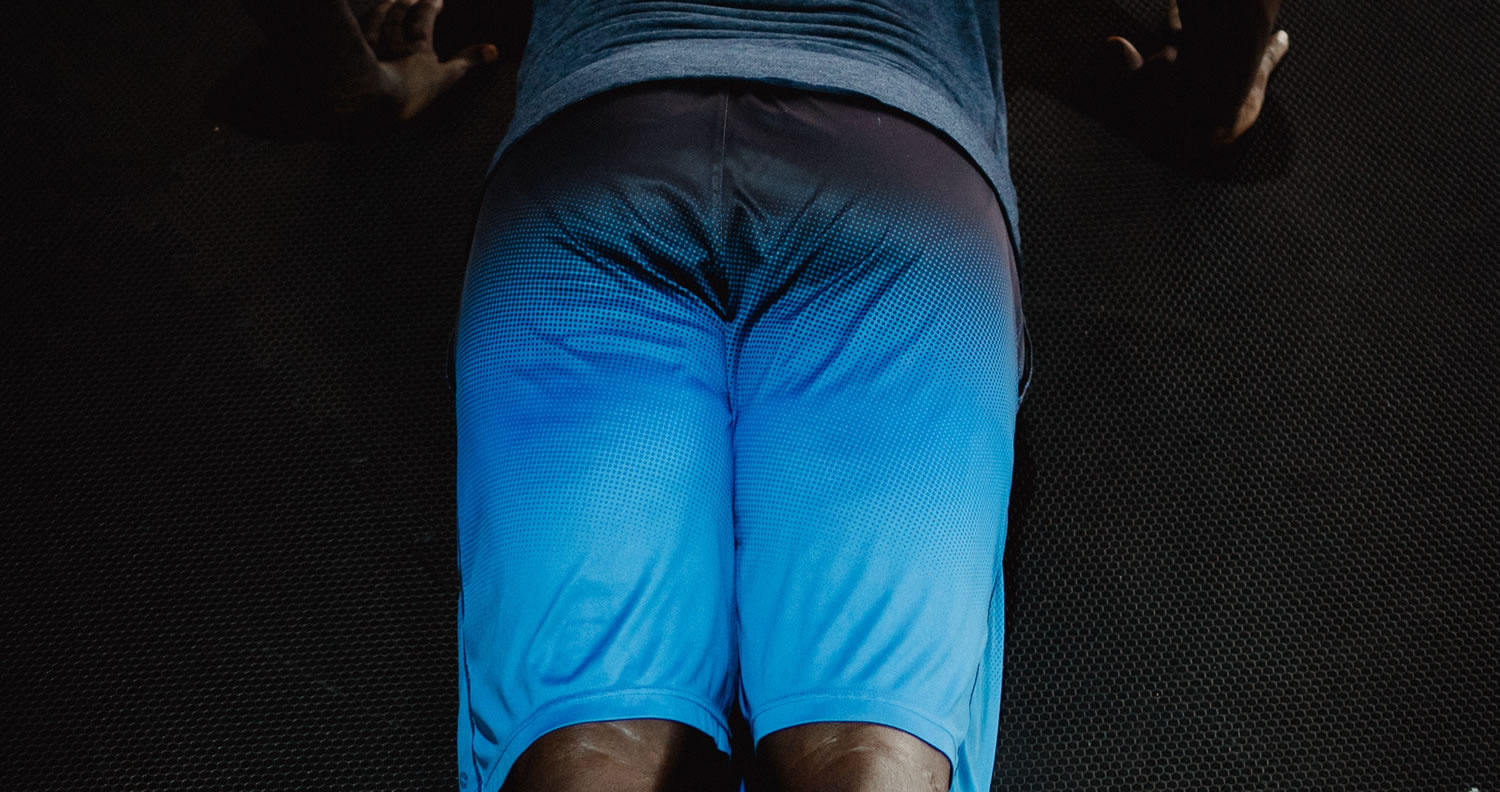 Why Boxer Briefs Are Better for Abrasion Prevention
It was only recently that I realized I really didn't need to spend on compression shorts.. because they're effectively speaking tight boxer briefs.
Genius.
So why are boxers better? 2 reasons: Comfort and Price. Boxer briefs are much more comfortable, and they are also much, much cheaper. Per piece, they're about a quarter of the price of a piece of compression shorts.
Why pay more?
Best Boxer Briefs to Prevent Thigh Abrasion
Anyway, with my experience above, I went straight to the Under Armour 6″ Boxerjocks. Make sure you do not get the charged cotton one; Just by feeling the material, it seems to be rougher than the polyester counterpart. Pretty sure that it will wear out fast.
Why this particular item?
1. Material
I prefer the polyester version. If comfort is what you're after, then charged cotton is fine. For me, the polyester boxerjock is comfortable enough, and I'm more concerned about long-term durability.
The polyester version has a very smooth exterior, which means less friction, which means it will last longer.
2. Seams
Most underpants have their seams running down the middle… where most contact happens between the legs. Makes no difference to most people who are thin enough to not have their thighs touch. Cheaper manufacture too, I'm assuming.
As you can see in the picture below, someone at UA was smart enough to do something about it and split the seams, so that the thigh contact point is a smooth patch of cloth. 
This means that these boxer jocks will last much longer than most briefs in the market.
3. Quality and Price
Remember, what we need is a finish that's smooth, so that there's less friction to reduce wear & tear at the contact points. The quality of the material is quite good as well, and it seems to be a little bit thicker than competing brands.
And they're affordable too. Easily found online at outlets stores, or from amazon.
Summary
I've a lot of time, money, and awkward walks in public to figure this out.
Long story short? Boxer briefs are the best countermeasure for thigh abrasion as they're cheaper and more comfortable than compression shorts. And among all the shorts I've used, I like Under Armour's 6″ Boxerjocks best.
It has large sizes, is very comfortable, and is very durable, and very good value for money. The material is smooth and they were smart enough to not have the seams run down the middleof the thigh. Great price for its quality too. It has been almost a year (at the time of writing) since I've gotten my boxerjocks and they're still in very good condition.
Where to Buy
Remember, it's the Under Armour 6″ Boxerjocks, the normal version.
3″ might as well be normal briefs and provide no protection, while the charged cotton version would be less durable. If you prefer longer shorts/briefs, the 9″ version would be fine.
Singaporeans: I bought mine from Under Armour SG during a sale. The outlets are great but they often don't carry the larger sizes. If there's no sale, you can try Amazon US. Amazon SG doesn't carry this yet (even though you should try out the Prime Membership).
Under Armour:  SG, MY, PH, TH, ID 
Amazon –  US, UK, CN, DE, FR, ES, IT, JP
This is not a sponsored article. theAARONLOY// is reader-supported. When you buy through links on our site we may earn an affiliate commission. Full disclaimer here.