Singapore Haze – Why Use N95 masks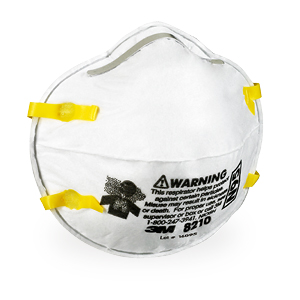 Why Shouldn't We Use Normal Masks (i.e. Surgical Masks)?
The most damaging components of the haze are dust particles that are of 2.5 microns in diameter, collectively called pm2.5 particles. As you can see in the graphic below, these are super tiny. The problem with them is that research suggests that because they are so small, they are able to enter the bloodstream directly, causing all sorts of health problems, and we we wouldn't want that now, would we?
The problem with normal surgical is that these masks are designed to prevent the spread of saliva droplets coming our of your mouth and are not designed to filter out harmful pm2.5 particles. If your real goal is to filter out the haze from the air you're breathing, then using surgical masks could be a waste of time, money and fashion sense.
So Why Use N95 Masks?
1. N95 masks are those that have been rated to filter out at least 95% of airborne particles. Most importantly, these masks are able to filter out particles down to 0.1 – 0.3 microns in size, so they would easily deal with the dangerous 2.5 micron pm2.5 particulates in the air.
2. Pm2.5 levels have been exceedingly high at the 200-300+µg/m³ range for the last few days, which is considered 'very unhealthy'. It's uncomfortably close to the 300-500µg/m³ range, which would be considered 'hazardous'.
You can read more about it here.
3. Apart from those who have existing health issues whose symptoms may be triggered by the haze, damage done to your body by these particulates are not immediately apparent. These tiny particles lodge themselves deep inside your lungs, enter your bloodstream to reach other parts of the body, and is suggested to be able to pass through your blood-brain barrier. So, on top of the damage that's already received by the body, your brain *may* get permanently damaged as well.
Long story short…don't pray pray…mai gey kiang ok, get your N95 masks.
Where Can I Buy These Masks
You can buy them and most super markets and health stores like NTUC, Cold Storage, Guardian and Unity. There *should* not be a shortage because The government just starting releasing its stockpile of a million masks, given 200,000 of it away to the poorest families (nicely done btw).
If, for whatever reason, you still can't seem to find them, you can try getting it online.