Homeworld Collector's Edition Pre-Order is Up!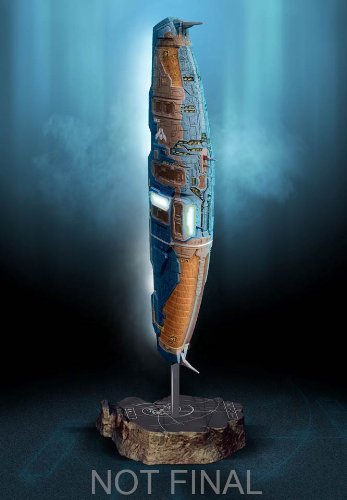 Here it is folks!
Customers will receive a Homeworld Remastered Collection digital download voucher as well as:
An exclusive Pride of Hiigara Mothership replica, over 13″tall on an iconic Guidestone Replica base. Beautifully and meticulously crafted with hand-painted detail. Comes to life with USB-powered LEDs illuminating the ship's engines, ports and bays.
A revised Historical Briefings and Artwork book includes the backstory of the Homeworld universe, some newly uncovered details from the game's creators plus a dazzling collection of original concept art by Rob Cunningham and Aaron Kambeitz.
A die-cast Angel Moon Homeworld keychain.
Note: This pre-order is US Only. For Windows Vista / 7 / 8. Delivery date not confirmed and is subject to change.
Update: Gearbox is setting aside units for international orders. Details yet to be confirmed.