Italian Osteria Review (hillV2)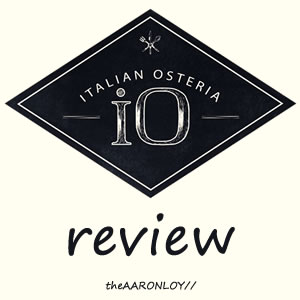 Sometimes, the best things are the simple things, and sometimes, the thing that's both the simplest and the best is a having lunch with old friends – even better when we try something new together to find that the food is good.
hillV2 is a bit of a mixed bag. Not exactly convenient (better now, with Hillview station of the new Downtown line about 7 minutes away), and I believe they tried too hard to market it as an upscale and swanky gem. Well, this is Hill View, not Sixth Ave or Tanjong Rhu, and no offense, but the people there are unlikely to to pay upwards of $50 for a steak, much less the staff from Hillview Camp. No surprise that Black Angus closed shop so quickly.
Far East Retail seems to be the perfect negative example for running retail malls, with the upside being the occasional gems you discover because their malls are incapable of commanding premium rentals.
Good for us.
Italian Osteria was a recommendation by a friend who stayed nearby. Was kinda weird from the outside with its illuminati-ish logo, but it was all warm and rustic once inside.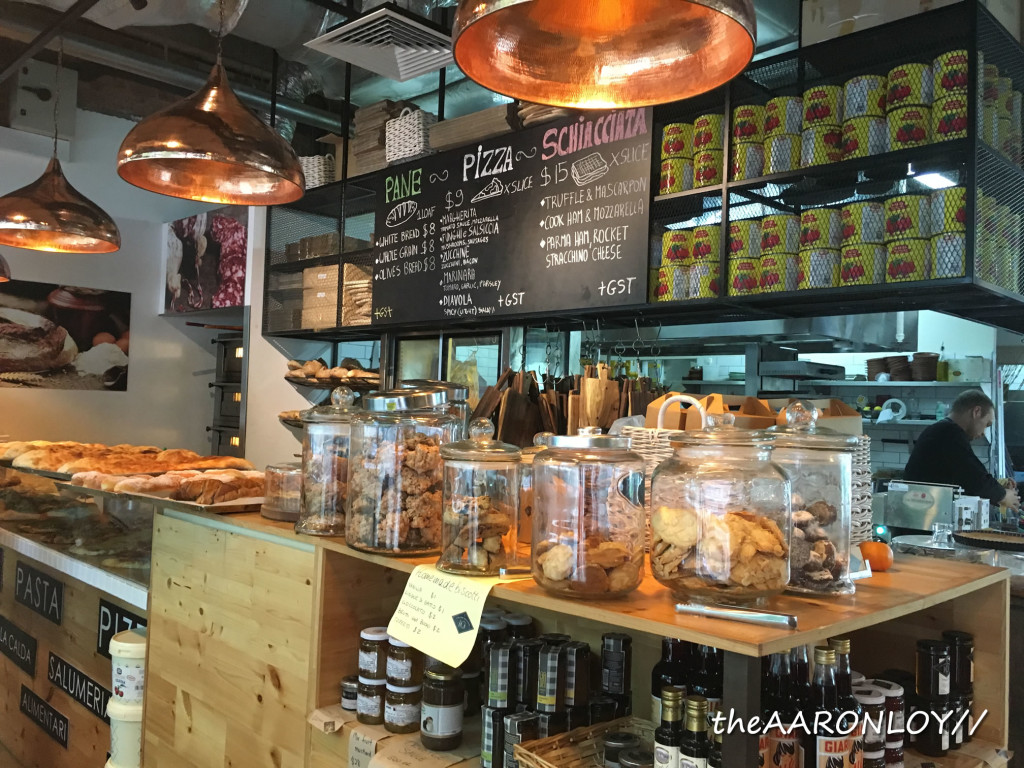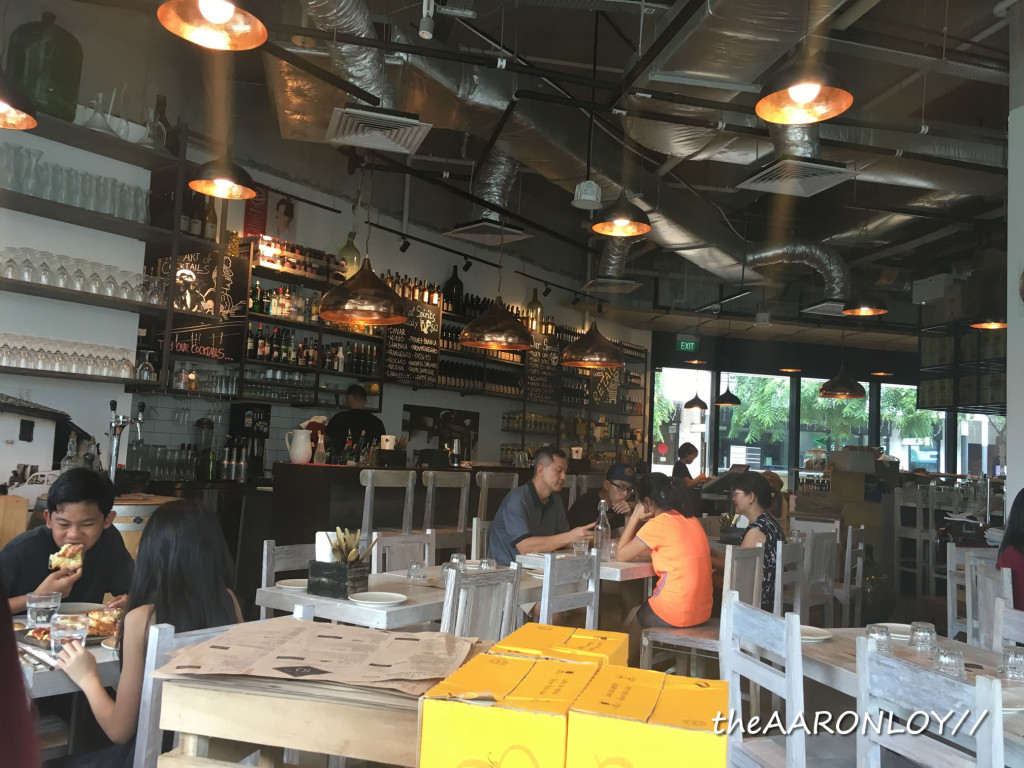 An Italian restaurent, staffed  and waited by Italians, with an Italian chef at the helm. Sounds like the recipe for a an authentic Italian experience eh?
And remember what I said about Far East being a terrible retail developer? There's an upside of course, and in this case, it's reasonable prices. Here's Italian Osteria's rustic little menu:
We made our orders and the first thing that came was the Cappuccino. Looks great, though the friend who ordered it,  and whose culinary opinion I hold with high esteem, wasn't exactly impressed with it. 'OK loh, nothing great'. I was small little surprised; Isn't Cappuccino an Italian thing?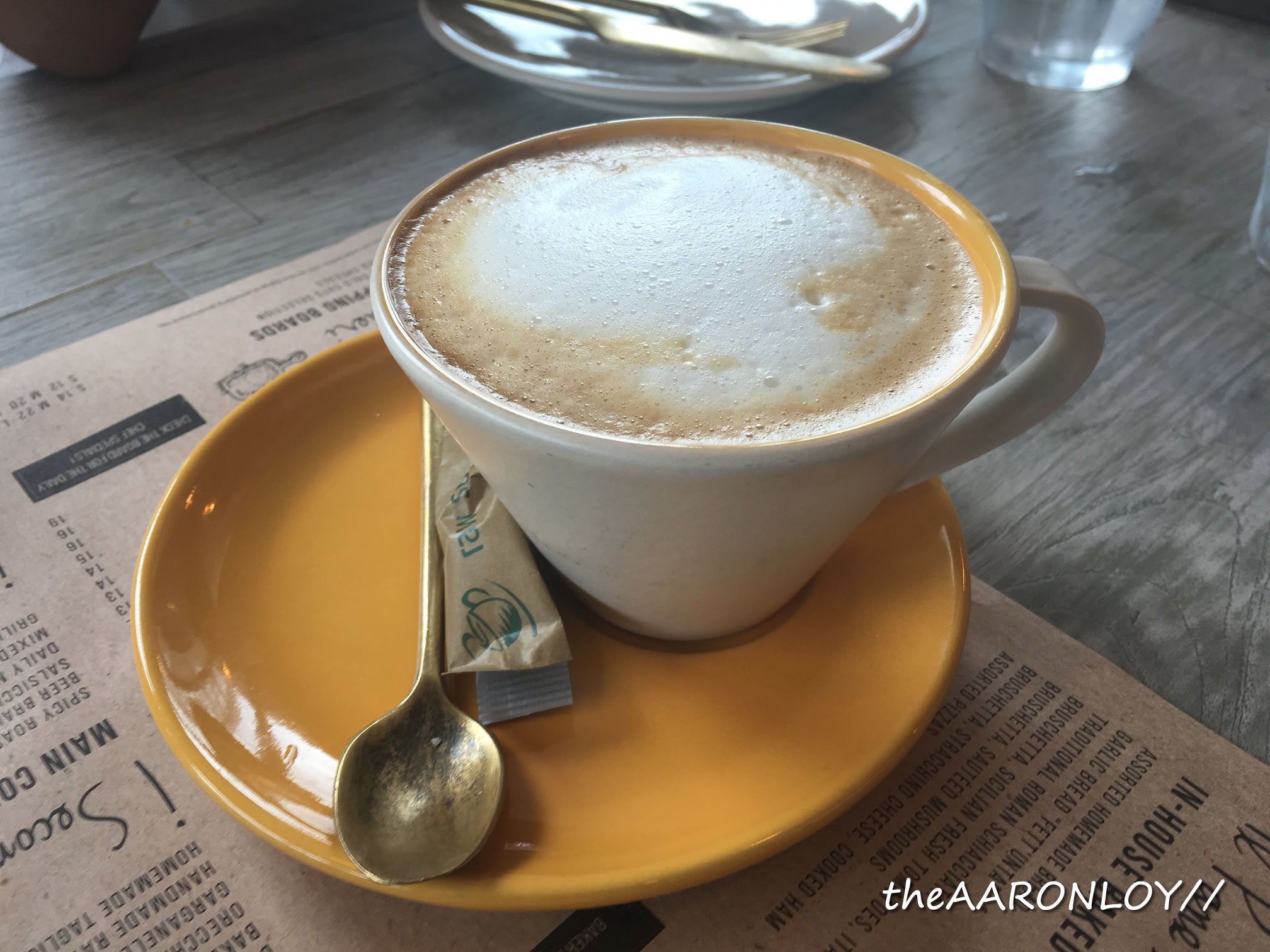 What came next however, snapped everything back right on track. What can go wrong with pork eh?
Well, sometimes it can go wrong, but it didn't for the Porchetta (Baked pork belly and wild fennel) from Italian Osteria.
First, it looks great. Then, the thin, crispy crackle of the crackling resonating around the table as it was cut by the waiter held… promise… which was almost fulfilled as we wolfed it down. This promise was only fulfilled after a 2nd order.
The skin was crispy, as you'd already have heard, and the meat was soft, juicy and aromatic with the hint of the fennel stuffing. Even the leaner parts were really soft. I love me some fatty pork, but this Porchetta had just the right amount of fat to be soft and flavourful without being overly indulgent and sinful, which is something even the squeakiest of girls will approve of I believe.
Next came the salad, which was a fresh mixture of burrata cheese, parma ham, recula and cherry tomatoes. A light and tasty way to eat your vegetables.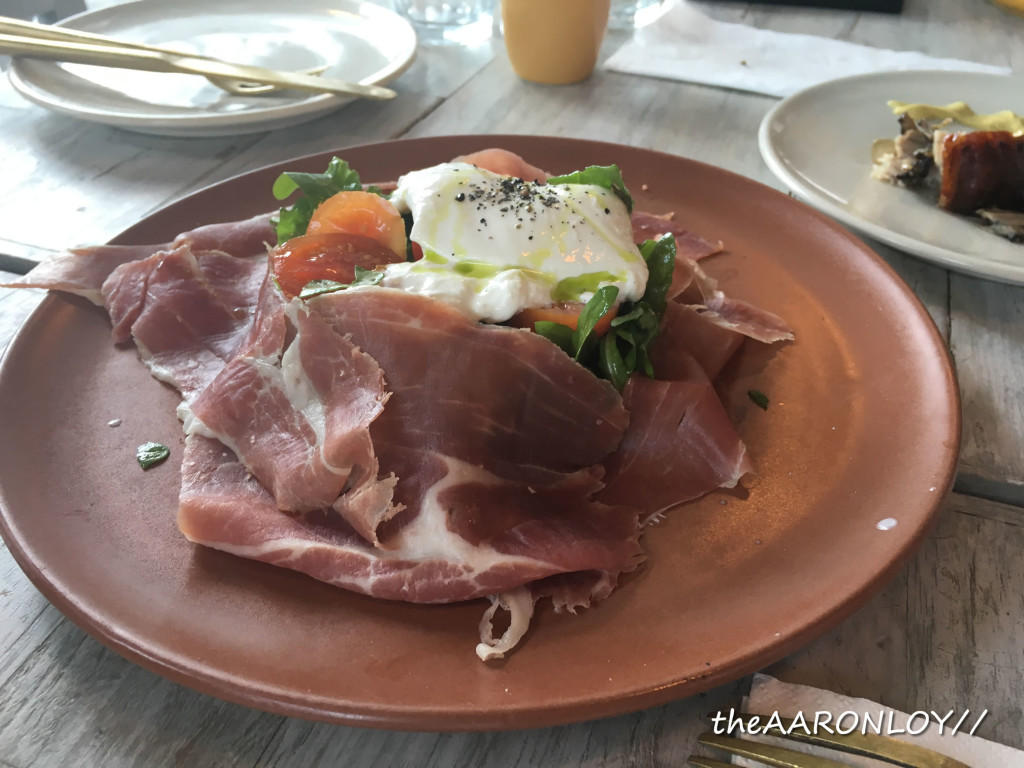 The garganelli with lamb ragout was the first of the heartier dishes to arrive. I've not much to say about this one too, except it's good, especially if you like earth, lamby, meaty tasting pasta dishes.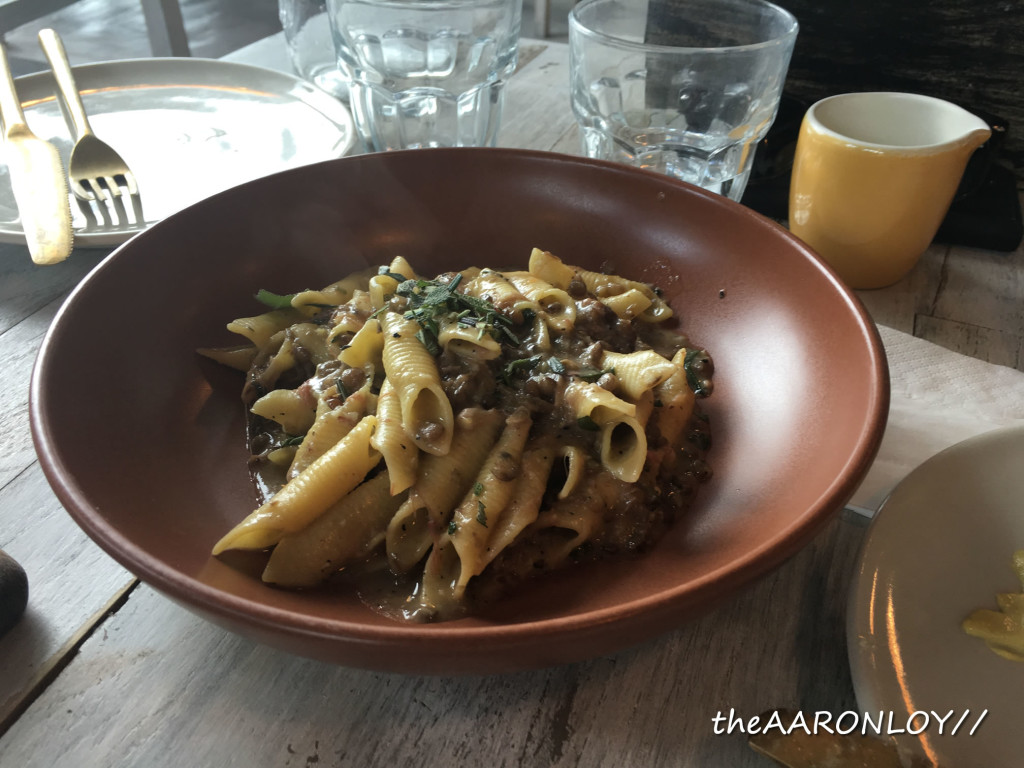 The seared calamari, pesto, cannelinni cream and pinenuts was not as popular, probably because its taste wasn't exceptionally strong, but I liked it.
I think the mistake was that we asked them to serve as they made the dishes, so that meant that a lighter tasting dish like this would rendered less tasty if you've already had, say, the hearty garganelli above. It is a 'starter' after all.
Yes, I'm attentive like that.
This is to me, with my limited experience in Italian cuisine, what's quintessentially Italian; It's fresh, light, oily, in a good way, and herb-ily flavourful.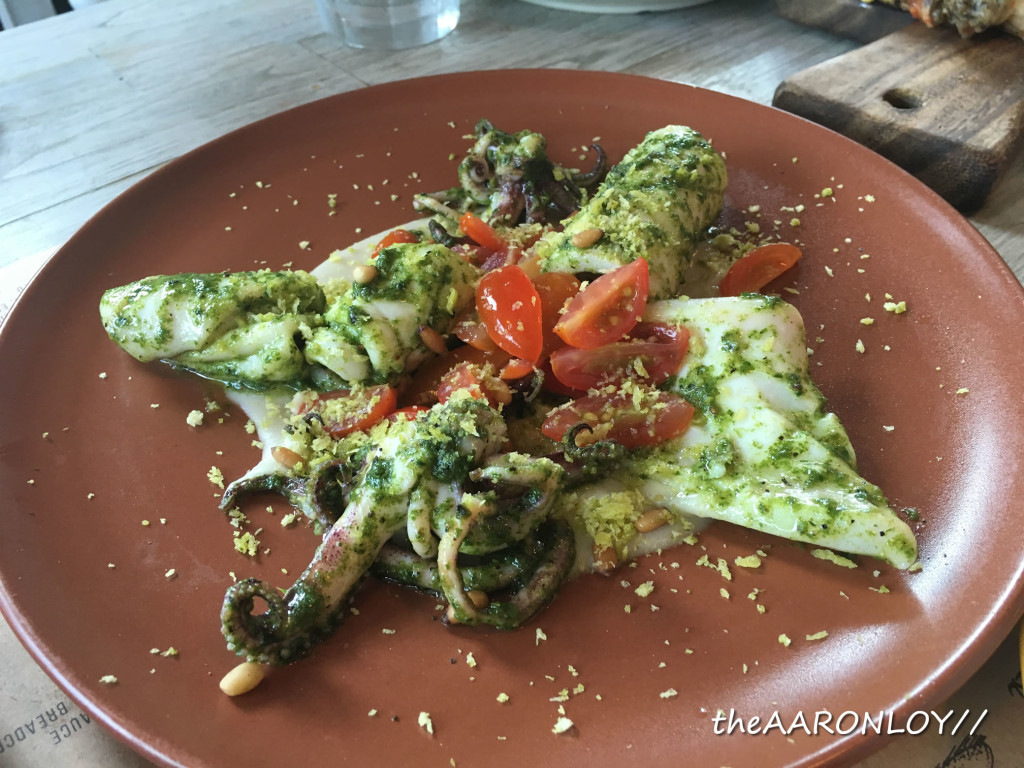 A 'medium' plate of assorted pizzas. which gives us 4 choices of pizzas with 3 slices each. We let the kitchen handle the selection and they got for us a mushroomy thing, a hammy thing, what I think is margherita, and of course the quintessentially pizzarian pepperoni.
The first thing that struck a few of us was that despite looking thick and 'bready', it actually wasn't. The crust felt light and crispy in fact, and it carried all the flavours of the pizza well.
Had no favourites. Loved all of them equally. Nomz. (So much better and relateable than 'boomz' right)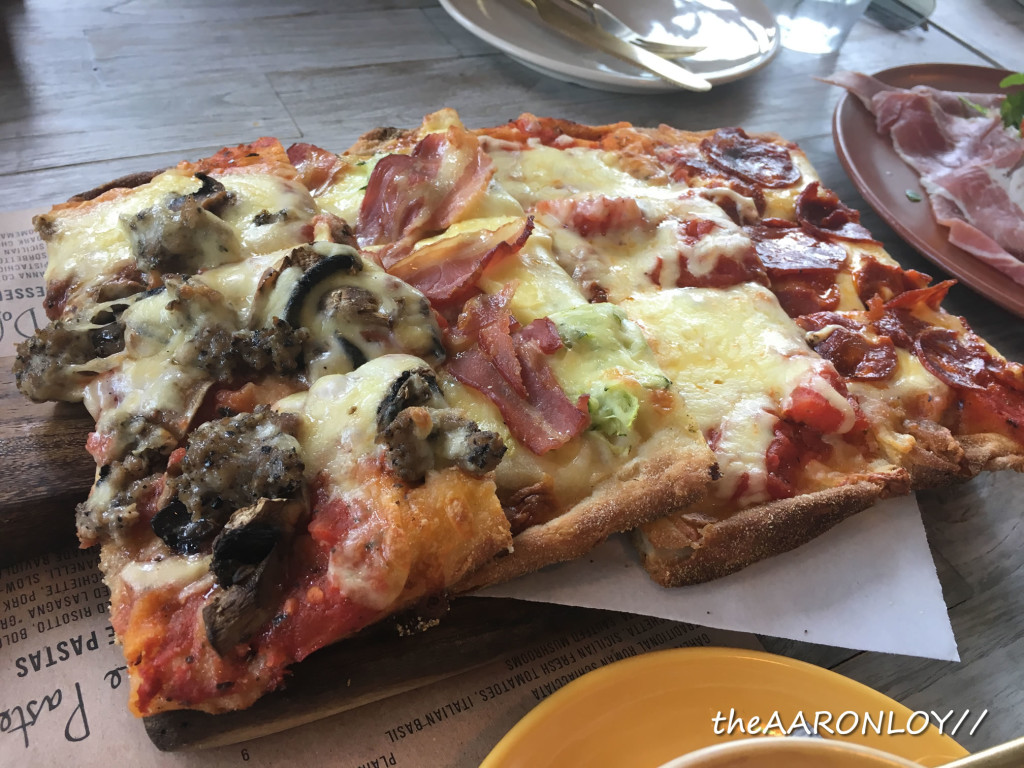 Here's what I ordered, the Orecchietti with pork sausage and saffron sauce. Sounds good eh? Too bad it looks like a bird that had indigestion delivered it. Or someone's baby.
But it is good, although it might taste a little too much to have it as a main course, for me at least. Great to share with though.
And it's not cheesy despite looking so. It's… hard to describe. The sauce is savoury, with the taste of 'spicy' saffron running through it. Goes quite well with the bits of sausages and the chewy oreechietti.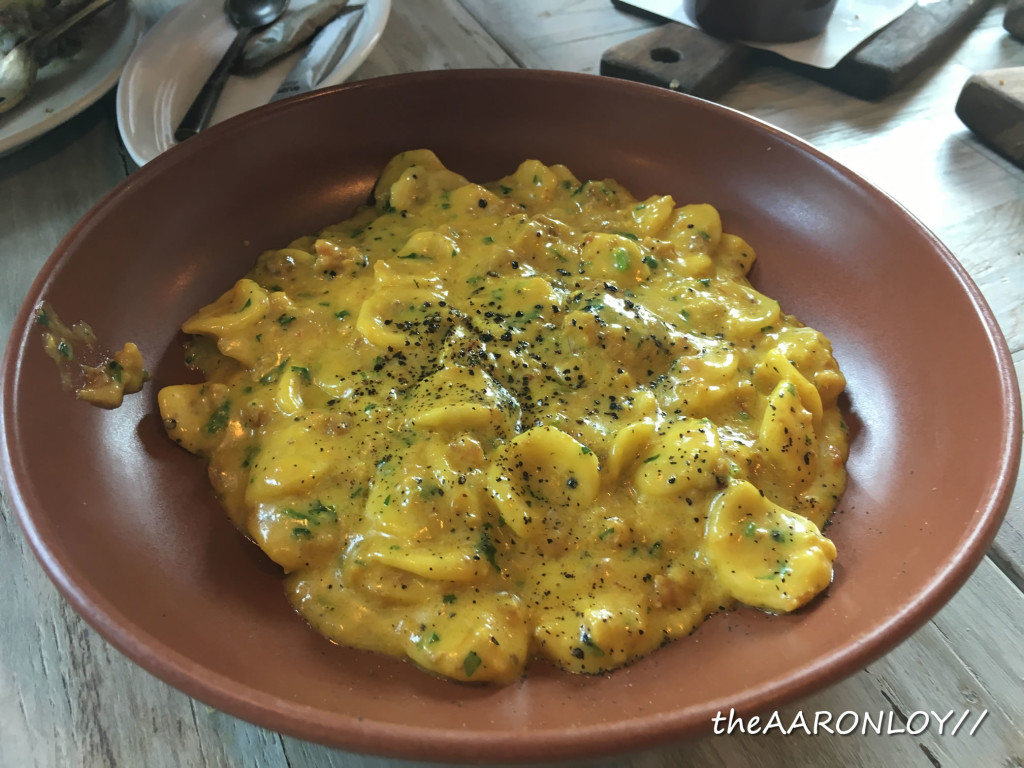 Conclusion. Italian Osteria is a rustic and affordable little joint at hillV2 if you're in the mood for wonderful, authentic Italian food. It'll be a new experiene in taste as well, especially if the only Italian cuisine experience you've had are from dishes like chicken chop spaghetti.
More Info.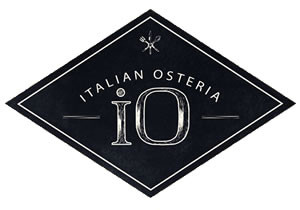 hillV2
4 Hillview Rise, #02-01, Singapore 667979
Tel: 6710 7510
Opens: Daily, 10am – 10pm
Visit Italian Osteria for bookings and the latest updates:
io-osteria.com
www.facebook.com/IOOsteria