Soundbars With No HDMI Inputs – A Compromise?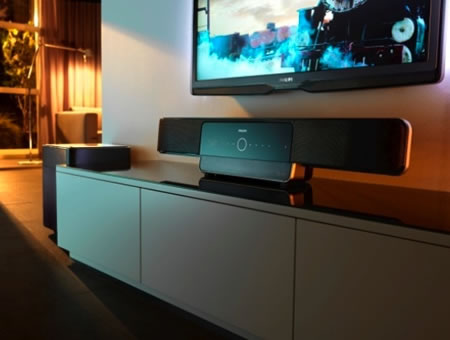 I believe by now, most people would have realised that the sound coming out from most TV speakers are, to put it nicely, pointless. Soundbars have become popular as they allow one to enjoy good quality sound without the hassle of setting up multiple speakers and while taking up lesser space.
There was a little confusion on Sony Singapore's facebook page today about their new HT-CT260 sound bar. It was about the lack of HDMI inputs and the what it entails. I just felt like I should maybe talk a little about it.
Now, let's get some facts straight first:
Sound from Optical Inputs WILL BE Amplified
If you ever hear a salesman tell you otherwise, just smack his face and walk away. If your input is not amplified, then you can't even do volume control. All inputs are amplified.
HDMI > Optical Inputs for Sound Quality
That is true – up to a point. Optical cables can transmit normal 5.1 surround channels just fine. HDMI cables are required if you're looking at 7.1 sound or the newer uncompressed high fidelity streams like DTS HD Master Audio and Dolby TrueHD.
Here's the thing though, most soundbars only have 2 main channels, left and right (aka stereo), and a dedicated bass channel for the subwoofer (aka .1), hence the term '2.1 channels'. Many advertise 'virtual surround', but in actual fact, are just 'space fillers', in that its purpose is to fill up the space with sound as opposed to simulating true surround sound.
The Truth About 'Surround Sound' Soundbars
There are 2 main types of virtual surround sound technologies used in soundbars.
The first type is what I call a sound 'expander'. It's basically a technology that allows the sound coming out from the speakers to sound as if they are filling up a larger space than what the speaker is capable of. Many companies still market this as 'surround sound' when in effect it's just expanded stereo sound. The best part is, many salespeople don't even know the difference and still sell these products as 'surround sound' products. You can imagine the confusion caused by that.
The second type is what I consider true 'virtual surround'. It may sound paradoxical, but the reason I say it's 'true' even though it's 'virtual' is because  this type of surround technology doesn't just give an expanded stereo experience, but actually simulates sound coming from different directions, including the rear and the sides, without the need for multiple speakers. You will know this when they say it's a 4.1, 5.1 or 7.1 channel surround soundbar.
Soundbars with proper surround sound simulations are definitely more expensive, while those with no HDMI inputs are usually entry level models that only do sound expansion and are probably not good enough to take advantage of uncompressed high fidelity streams.
The Solution for Soundbars without HDMI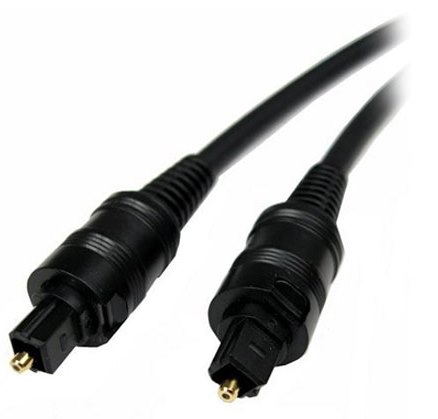 Just use the optical connection.
Connect your cable TV boxes, Blu-Ray players, game consoles and other media devices to your TV, then simply use its optical output to pass the audio signal into your soundbar. That's it.
The advantage of setting up this way is actually its simplicity. You only have 1 cable going from the TV to the soundbar, and whenever you change channels or inputs on your TV, the soundbar automatically plays the sound of whatever you're watching.
What About TVs That Don't Pass On Surround Sound Streams?
It's a valid concern – because some TVs only throw out stereo streams through their optical output, even if it's receiving, say, a Dolby 5.1 stream from your Playstation 3.
Then again, it all goes back to what kind of soundbar you have. If you have a soundbar that can't do 'true virtual surround' anyway, then it doesn't matter, and you're fine with an optical connection.
If you have a soundbar that can throw out 'true virtual surround', then it's likely that it will have HDMI inputs and you'll be plugging all your media devices into the soundbar, passing the video stream to the TV from there anyway.
So, Soundbars With No HDMI Inputs – Are You Losing Out?
Fact is, unless you're looking at an old school sound receiver that doesn't accept HDMI, you're most likely looking at a entry level sound system that does not benefit from the use of HDMI anyway.
Take the Sony HT-CT260 for instance. It's not designed to be a high end sound bar. What it is, is an entry level soundbar with 2.1 channels, with a sound expander (called the S-Force Pro Front Surround – typically Sony to be accurate with their names, thankfully) and therefore having an optical connection is more than enough.
So, no, unless you're using a high end system that can simulate true surround and is good enough to render high quality sound from uncompressed streams, you're not losing out by the lack of HDMI inputs.